Together For a Climate of Change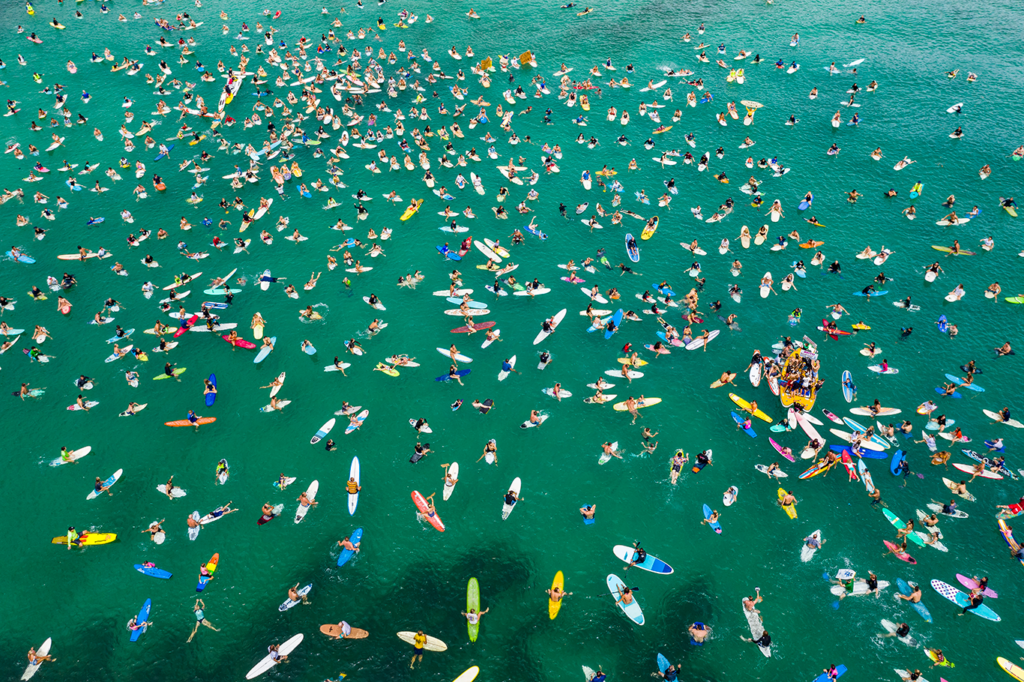 Crises are discussed globally, but felt locally.
When COP27 begins in Sharm El-Sheikh this week, it will mark 31 years since the first reference to "loss and damage" in climate negotiations which led to the inaugural international climate agreement. In three decades, what began as the concerns of island states has spread to become the defining global crisis of our time.
While the COP events are an annual reminder – should anyone require one – of the catastrophic consequences of not drastically improving the climate situation, they also serve as a point for reflection on our own work in this area. And while leaders from around the world assemble to push agendas back and forth, it's an opportune moment to check that we, as philanthropic organisations, are actively doing all we can to be part of a more sustainable future.
The red lines of "mitigation", "adaptation", "finance", and "collaboration" run throughout COP's 12-day agenda. While there is clearly a role for philanthropy in all of these, an additional lens could be perfectly suited to our sector: "intersectionality", a recognition that everything we do is in some way connected to the climate.
The intersectionality aspect is critical because every philanthropic organisation can get involved (foundations and infrastructure organisations alike) regardless of their mission area, size or geographic scope. Moreover, philanthropy has unique levers and resources ‒ both financial and non-financial ‒ to make a critical, catalytic difference to this existential crisis. We have long ago moved from the "could" to the "should".
Philea, with climate included as one of its three cross-cutting institutional themes, is embracing this challenge, with its unique reach into the philanthropy ecosystem. We are proud to be co-developing the #PhilanthropyForClimate movement, which embodies the belief that all foundations, regardless of their mission, can and should commit to meaningful climate action, and championing this at a European level. By joining through our own organisations – 'la Caixa' Foundation and Assifero – we have become part of a powerful movement mobilising the philanthropy sector to address climate change as a cross-cutting, societal issue.
This week, Philea is launching "For a Climate of Change", a new campaign to inspire foundation leaders to consider the impact of the climate crisis on their work and the climate impact of their work, to reflect on their own levers for change, and to take the next step – even if it's a first step – on their climate journey. It is a time for action, and a time for togetherness, because to meet the scale, complexity and urgency of the problem, we need to share our learnings and collaborate. We can learn from best practices, but we can also learn from mistakes, if it means that those mistakes are not repeated.
We will meet along the way people at all stages of this journey, and we can learn from them all. We don't all need to be climate experts – we just need to understand how climate change will impact the people and places we work with and care about.
We believe this to be important because while there is a widespread awareness among philanthropic leaders of the urgent need to address the climate, often the awareness stage is where the journey ends, due mainly to three factors:
Identity barriers: the climate crisis does not feel directly relevant to their foundation's mission
Competing priorities: their foundations are already working on important and urgent societal issue(s)
Leaving sight of shore: they are finding it hard to get started on a new and complex area of work which feels daunting
The campaign's success therefore rests on redressing these three factors, by showcasing how climate work is relevant regardless of mission; by making it a complementary priority rather than a new area of work; and by encouraging philanthropic organisations to be bold(er) along their climate journey. Because while crises are discussed globally, they are solved at multiple levels, starting from the local. And that's where philanthropy can make the difference.
If the best time to start was yesterday, then the second-best time is today. We simply don't have another 30 years to turn things around.
Authors

Angel Font
Corporate Director of the CaixaResearch Institute and Research and Health in Portugal "la Caixa" Foundation and President, Philea

Carola Carazzone
Secretary General, Assifero and Vice-President, Philea