Philanthropic Leadership Platform: China-Europe
The Philanthropic Leadership Platform: China-Europe is an intensive, peer-led leadership development programme that brings together 20 philanthropy professionals from China and Europe for a period of 8 days to enhance their leadership skills by sharing their knowledge, experience, creativity and concerns with each other.
The programme challenges participants to:
Think creatively
Test out different tools and methodologies to think through issues and problems
Explore different leadership styles, emphasising the importance of self-awareness, emotional intelligence and an open mind
Reflect on change management
Value the power of collaboration; actively engage in problem solving; and gaining intercultural competence
Enhance cooperation between Chinese and European foundations
The aim is for participants to go back to their home organisations and contexts with new perspectives, tools and insights that will make them better leaders, and in turn enhance the impact of their organisations.
All costs except travel are covered by the organisers.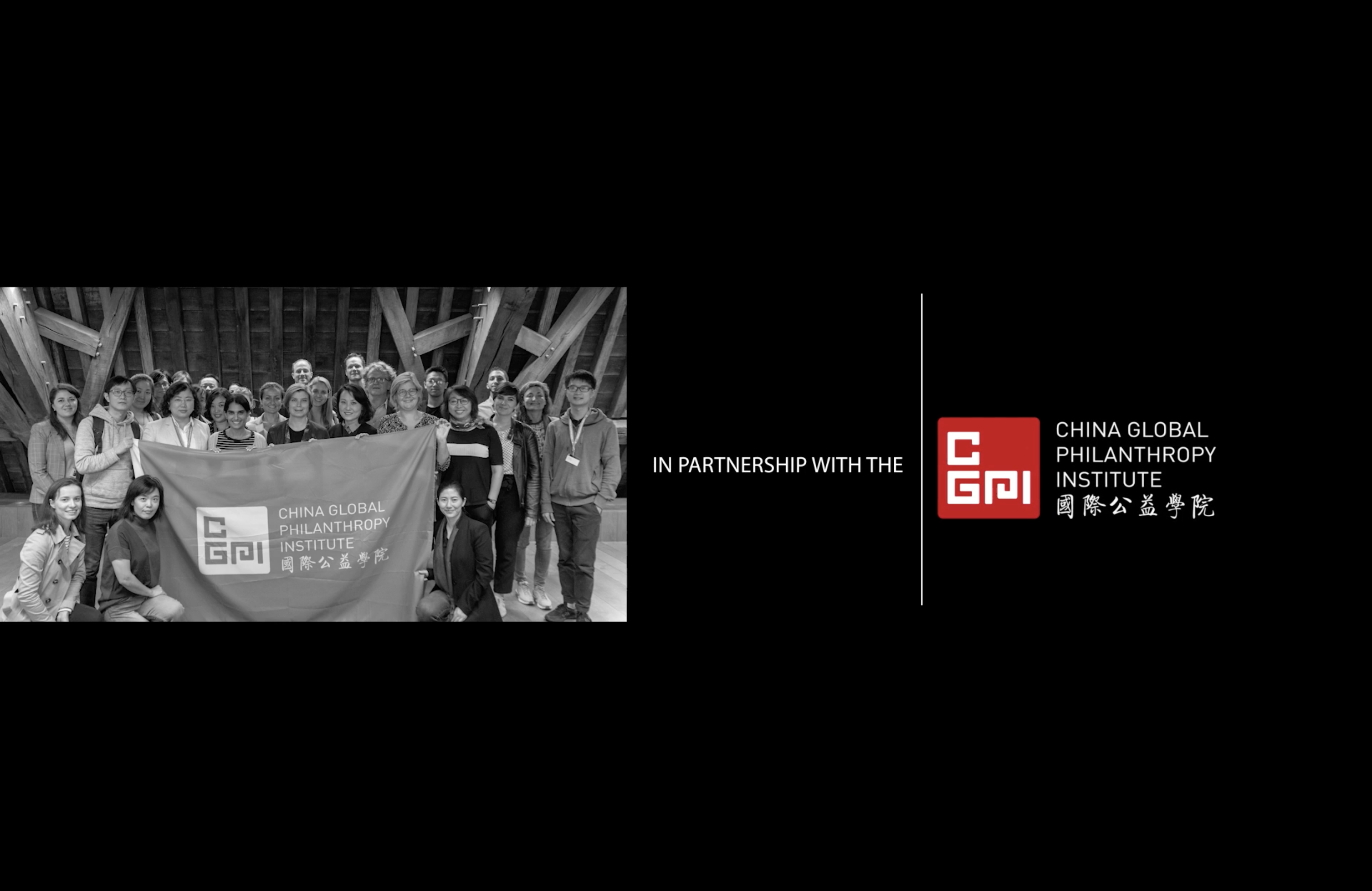 How is the programme structured?
The programme lasts a total of 8 days: 2 days for travel and 6 days for the programme activities. Participants engage in group and plenary interaction, and active exchange with high-level experts and leaders of institutions in the public, private and voluntary sectors. The programme is built on the following specific activities:
Group work on specific topics
Plenary discussions
Lectures and trainings
Intergroup workshops
Excursions to other foundations and non-profit organisations
Site visits to local philanthropy projects
To boost the sharing experience, each participant will be paired up throughout the programme with one of their intercontinental peers.
Building a strong and lasting network
The programme aims to strengthen the links between Chinese and European foundations, building a network that will last well beyond the programme. Participants are encouraged to keep in touch with each other, and the programme provides opportunities, both online and offline, for alumni to strengthen their connections.
Who is eligible?
This programme is open to those working for a Philea member organisation and have been working in the philanthropic sector for a minimum of 5 years to apply. Applicants should be fully committed to actively participating and engaging in the programme and respecting the confidentiality of other participants. The applicant's organisation should fully support the applicant's total participation for the duration of the programme. As the programme is conducted in English, the ability to work in English is essential.
When and where?
The programme normally takes place annually in September, and the location alternates between Europe and China, with a new set of participants, each year. Participants get the opportunity to visit locations within a two-hour travel range, as well as experience first-hand the work of philanthropy and NGOs locally.
Costs
Participants are responsible for covering the costs of travel to/from the programme location. All other costs associated with the programme will be covered by the organisers.
The selection process
Philea and Stiftung Mercator make the selection of programme participants from the application pool. All applicants will be notified of the final selection by the end of May of each programme year.
About the organisers
The programme is funded by Stiftung Mercator and led by Philea in partnership with China Global Philanthropy Institute.
Stiftung Mercator, a Philea member, is a private and independent foundation. Through its work it strives for a society characterised by openness to the world, solidarity and equal opportunities.
Philea is an association of philanthropic organisations and national associations with members from across Europe and the globe.
China Global Philanthropy Institute is a joint initiative of five Chinese and American philanthropists and aims to help strengthen China's charity sector and to encourage international cooperation.
Additional information
Please address any questions you may have to Sevda Kilicalp.
What some PLP: China-Europe alumni have to say about the programme:
A wise man once said 'in all your getting, get understanding'. PLP is a unique opportunity to gain cultural, philanthropic and peer understanding. Take it!
Neil van der Meer (2018 alumni)
Operations Director, Bernard Van Leer Foundation
2017 was a defining year in my career path and for my engagement with global philanthropy. As the first Dane to be accepted to join the EFC and Stiftung Mercator "Philanthropic Leadership Platform: China-Europe", together with 10 Chinese and 10 European executives, advisors and managers working for foundations, it surely opened my eyes and broadened my thoughts and reflections on global leadership in complex contexts. It gave me a great international network and I believe it was an important stepping stone to my current position at UNICEF.
Susanne Dahl (2017 alumni)
Director of Partnerships and Programmes, UNICEF
The PLP programme was the best training I have attended during my work in philanthropy. Actually, it was more like a life experience which included gaining deep understanding of Chinese philanthropy, becoming friends with colleagues from different countries and sharing experiences in a warm and secure environment. I appreciate the openness of the participants and the commitment of the EFC team which created this mutual learning and sharing experience. I returned with a feeling of gratitude, and I'm hopeful because I met a brilliant group of young people who are working to make the world a better place.
Rana Kotan (2018 alumni)
Director of Programs and International Relations, Sabanci Foundation
Applications open for 5th edition of the innovative Philanthropic Leadership Platform: China-Europe
Apply here! For the 5th edition of the Philanthropic Leadership Platform: China-Europe, 20 philanthropy professionals from China and Europe will gather first online from 1 September to 27 October 2020 and…
The 4th edition of the Philanthropic Leadership Platform – China-Europe took to Beijing to share experiences, ideas and inspirations on an intercontinental level
The 4th edition of the Philanthropic Leadership Platform – China-Europe took place in Beijing from 15 to 22 September and provided countless opportunities for its 20 participants to…