Futures Philanthropy
The world is changing, so is philanthropy.
How do we think about tomorrow today? How can we formulate strategy in the face of uncertainty? How do we remain true to long-term planning, risk-taking and innovation in times of more challenging crises?
Futures Philanthropy is an invitation to think about tomorrow, today.
Our vision is a diverse, future-fit European philanthropy that rises to the challenges of our times and continues asking relevant questions. Through the Future Philanthropy initiative, we collectively create and share futures literacy to support long-term thinking and transformative change – for philanthropy, for civil society, for Europe.
We do this through the provision of research and a wide-ranging programme that offers opportunities for collaboration and learning to support the relevance, legitimacy and ultimately the impact of European philanthropy.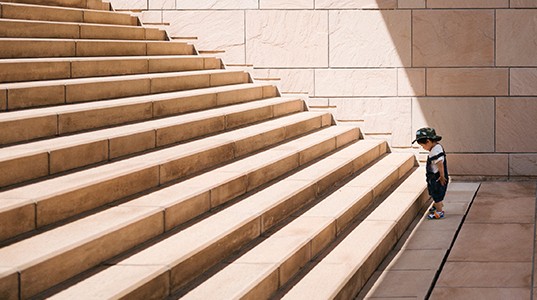 Exploring 21st century philanthropy survey
Philea invites you to explore 21st century philanthropy together: share your perspective on the future of philanthropy and where philanthropy's action will be needed now and next. Everyone who completes the survey will receive a full copy of anonymised results.
What are our key priorities?
Co-creating evidence and inspiring the field
Co-create evidence and anticipate key drivers of change impacting European philanthropy

Inspire by sharing case studies and emerging practices
Learning and applying knowledge to philanthropic and civil society context
Create and share futures literacy – knowledge, skills and tools

Apply knowledge to your own context – your strategy, investments, design of grants and programmes, partnerships and innovation
Collaborating and acting together
Use foresight and futures thinking to create scenarios, collaborate and act at ecosystem level

Create visions for the future and stories of hope
Futures Philanthropy Community of Practice
Futures Philanthropy will bring together CEOs, board members, heads of strategy and learning, foresight specialists, researchers and programme managers who are eager to learn from each other, share skills, knowledge and tools, build a collective vision for the future and act collectively.
Futures Philanthropy ThinkLab
This will be a space to discuss and think about the key drivers of change, weak signals and critical uncertainties that philanthropy needs to pay attention to. We will focus on the process here, not only the results. We want to exchange views and learn from other sectors. 
Resources hub
Futures Philanthropy will build a resources hub to provide access to tools, methods and questions that you can apply to your work. We will also collect real-life practices and case studies of foundations and philanthropists who embrace futures thinking in their work.
How to get involved
We cannot predict the future, but we can reflect on critical uncertainties and blind spots, identify crucial blockers and enablers of social change, keep asking questions, and imagine the future together.
If you work on, or are interested in getting involved in futures literacy and our initiative, get in touch.

What if? Reimagining Philanthropy: How can funders ensure that partnership is the norm in efforts to drive systems change?
Philanthropy has the potential to catalyse collective action across sectors and is uniquely positioned to promote and scale partnerships towards systems change by being able to draw on flexible funding…