Philanthropy Talks – Building links between the Environment, and Arts and Culture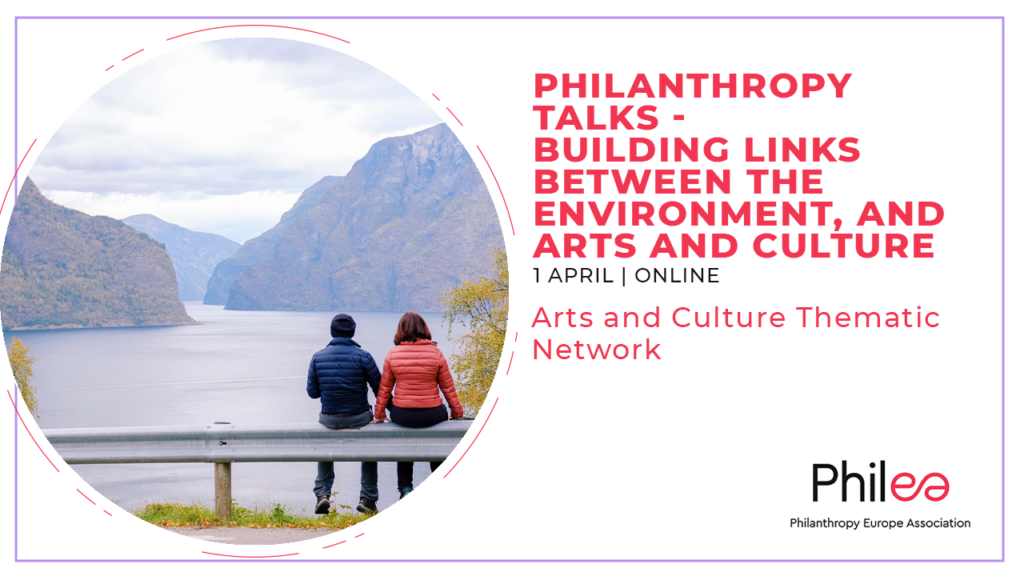 The Arts and Culture Thematic Network will host the first event in a new series of "Philanthropy Talks", focused on "Building links between the Environment, and Arts and Culture" online on 1 April, in collaboration with the European Cultural Foundation and Kultura Nova Foundation.
The environment and arts and culture are hugely interwoven. The environmental crisis has already impacted the arts, cultural heritage and cultural rights, and arts and cultural actors also shoulder some responsibility for the environmental crisis. However, the question is, what real steps have been taken by the cultural sector to implement the many and varied commitments to environmental change.
The failure of cultural policies so far in relation to environmental change stems from the idea that culture is an area with a low share of carbon emissions and other major environmental issues, but also from public policy approaches which consider culture irrelevant in combating the environmental crisis. Contrary to these dominant beliefs, culture also participates in pollution and resource consumption, and its management model should be rethought and reshaped immediately. New ways of working or behaving, that would be in line with environmental responsibility and sustainability, have not been developed within the arts and culture sector because of a lack of financial support and a lack of knowledge and capacity. At the same time, art has a potential to contribute towards raising public awareness of the environmental urgency, while cultural policy can contribute towards the transformation of the creative economy and adaptation of cultural sector behaviour. Parallel to this, although environmental change has a huge negative impact on cultural heritage and cultural rights, this issue does not receive sufficient attention within green and cultural policies.
As an increasing number of creative and cultural responses are emerging to combat the environment crisis, the philanthropy sector should reflect on how to align arts and culture with environmental solutions.
During the series we will launch a conversation exploring the work already being done by philanthropy to align arts and culture with mitigating environmental perils, as well as what can still be done or improved upon.