Organisational Development Support: A Rough Guide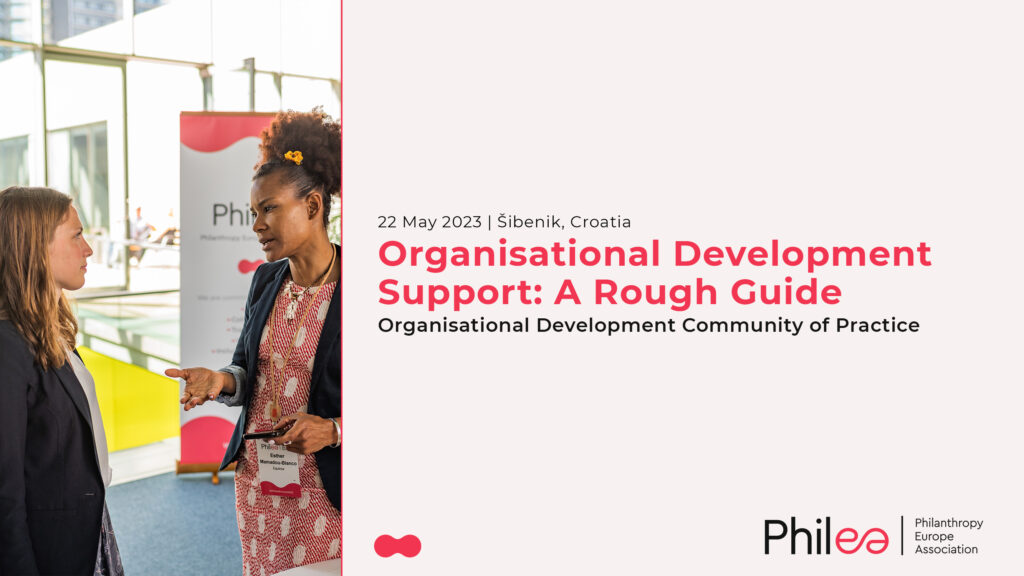 Organised by the Organisational Development Community of Practice, the "Organisational Development Support: A Rough Guide" satellite event will take place on 22 May in Šibenik, Croatia, before the opening of the Philea Forum 2023.
Many funders are starting to recognise the value of Organisational Development (OD) support and are looking to peer organisations on how to create OD programmes. In doing this, many grantmaking foundations want to reflect on the experience of other organisations on how they began OD programmes, before starting their own. Simultaneously, funders that already provide OD support are looking at how they can enhance their programmes by wanting to learn from the experiences of others.
Following the success of the Unconference satellite event at the first Philea Forum in Barcelona 2022, the Community of Practice will again organise a dynamic and engaging session that will zoom in on the provision of Organisational Development support. It will provide a safe and trusting space for peers to share their foundations' experiences of starting OD support programmes before zooming into various different thematic areas of support, that will utilise the power of peer coaching. The session is for funders who provide some form of organisational development and capacity building support or are considering developing it as an explicit support to their grantees; whatever form it might take.
Registration is free for Philea Forum 2023 participants and is on a first-come, first-served basis. It is open to grantmaking foundations only.
To attend contact Daniel Spiers.