We launched a new narrative and visual identity
Our narrative
We are
We bring together 30 national associations from 28 countries across Europe, representing over 10.000 public-benefit foundations, big and small, that want to make a difference in society. We have created an alliance for collaboration across philanthropy networks in Europe to address big philanthropy questions of our time in a coordinated and effective manner. We lead, strengthen and build the field for the common good in Europe.
We believe that
We believe that an independent and courageous philanthropic sector can be a catalyst for a just and equitable society, where all can participate and prosper and have a voice, from the most marginalised to the most privileged. Philanthropy is vital for a resilient, inclusive and sustainable Europe.
How we work
We are involved in four key areas: advocacy, peer exchange, communications and research that are needs-based and future-oriented.
Our values
We value ideas over hierarchy and believe in a truly collaborative approach. Creativity, innovation, transparency, inclusivity and cross-border solidarity define who we are and how we work.
Our story
Our story began 15 years ago – out of the desire to connect and facilitate exchange in the growing field of European philanthropy. We have helped shape and even create philanthropy associations in Europe who provide critical infrastructure for the effectiveness and professionalism of the sector. We developed from an informal peer exchange organisation to a leading voice of European philanthropy.
Graphic design guidelines
Design Guidelines
Dafne will be written with a capital "D" and small letters.
Standard logo
Logo: Dafne
Tagline: Donors and Foundations Networks in Europe
Colour: red (see the code below)
Additional logo:
Logo: Dafne
Tagline: Donors and Foundations Networks in Europe
Colour: blue (see the code below)
Additional tagline:
We empower European philanthropy
Font:
Calibri 11

Dafne logo in blue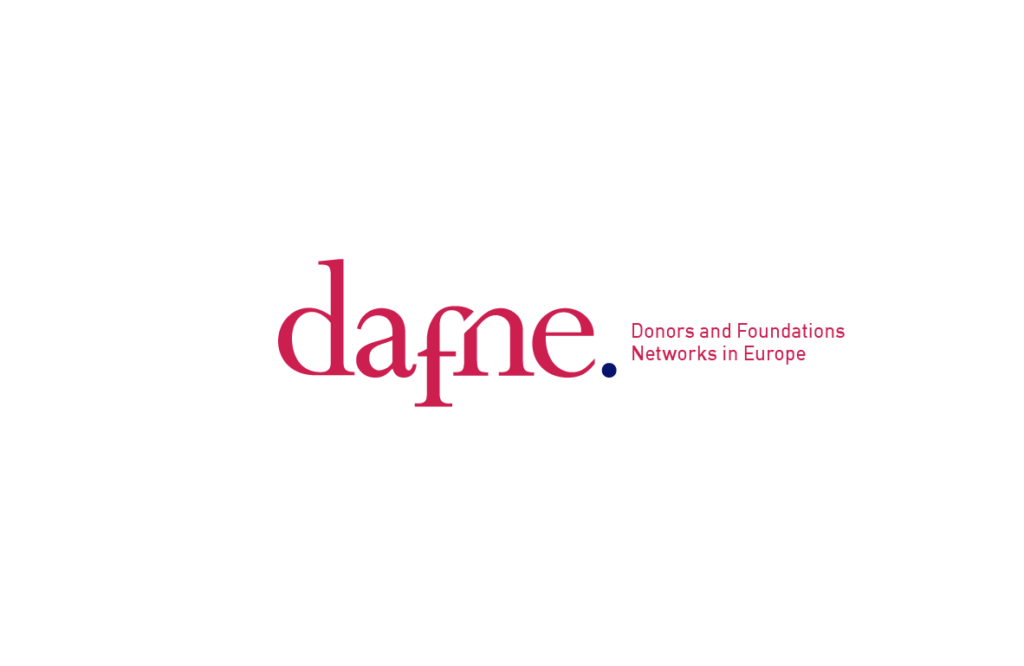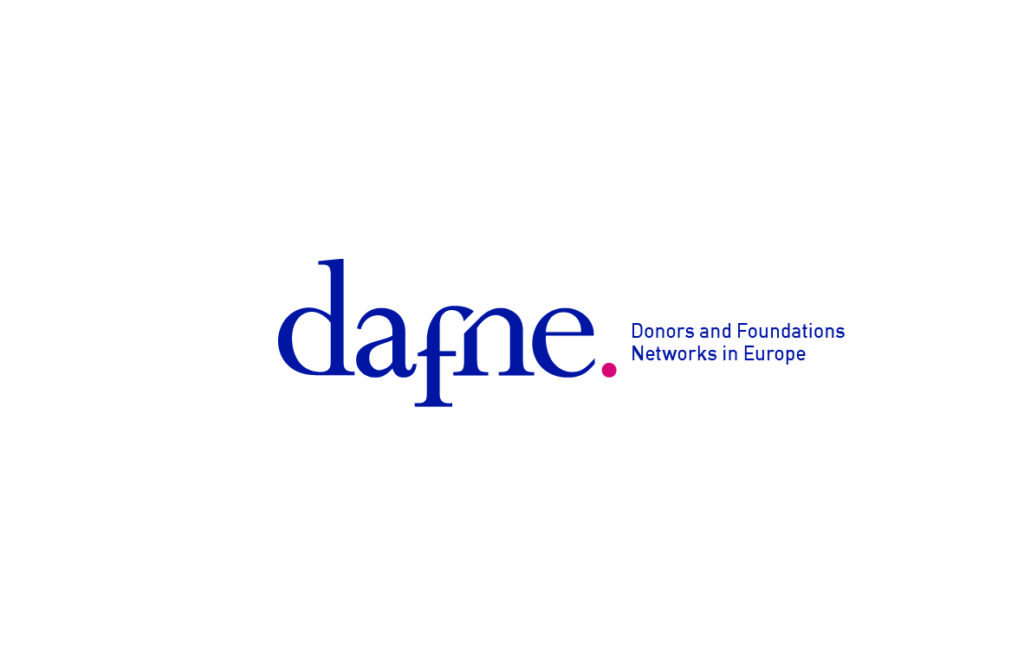 Main colour codes:
Blue
RGB | 8 19 107 |#08136b |CMYK |100 90 20 20
Red
RGB | 204 30 79 | #cc1e4f | CMYK | 13 97 52 4