Quo vadis, Europe?
by Max von Abendroth, DAFNE
Philanthropy is a true gift for Europe. Never before have so many private resources been dedicated to public good – from individual giving to institutional philanthropy. And this clearly goes beyond grants and donations, encompassing voluntary work, innovative ideas, unique networks of experts and profound knowledge about how to address challenges our society is facing today, such as climate change, social inequality, shrinking space for civil society, rise of populist movements, to name but a few.
On 1 December 2019, President Ursula von der Leyen and her college of 26 Vice-Presidents and Commissioners took office. Looking at the priorities of the European Commission for the next five years, it is striking to see an impressive overlap with foundations' vision for a prosperous, sustainable and future-proof Europe.
In her appeal to the European Parliament on 16 July 2019, then Candidate for commission president Ursula von der Leyen presented the "headline ambitions" of the new European Commission's "Agenda for Europe". Here is how, in my view, these policy priorities correspond to the core activity areas of the European philanthropy sector.
1. A European Green Deal
Under the leadership of Vice-President Frans Timmermans (NL), the "Green Deal" to protect the climate has been kicked off only 11 days after the European Commission took office with a debate in the European Parliament on 11 December and a debate of Heads of State in the Council on 12 and 13 December 2019.
Foundations have been active in this field for many years and the most prominent manifestation of the foundations' engagement with the global climate crises is the European Climate Foundation: it was established in 2008 and is today a network of more than 325 organisations working strategically in Europe on what is needed for a net-zero world.
2. An economy that works for people
The European Commission is aiming to strive for even more social fairness and prosperity within the existing social market economy. Under the leadership of Vice-President Valdis Dombrovskis (LV), the policy objectives include introducing a minimum wage in all European countries as well as fighting poverty.
It is a core objective of European foundations to fight social inequality. A good part of the annual grant-making of European foundations of 60 billion Euros funds thousands of projects on the ground do strengthen those in society who are left behind with limited opportunities. This includes education projects for women, children and disadvantaged people, integration projects for migrants, handicapped people and other minorities, support of households living below the subsistence minimum and many more. European programmes such as the InvestEU provide opportunities to the foundation sector to leverage their activities in this field and therefore contribute significantly to the overall objective of the EU to strive social fairness and prosperity across our society.
3. A Europe fit for the digital age
It is Vice-President Margarethe Vestager's (DK) ambition to turn Europe into the continent driving digital innovation. This includes defining safe and ethical boundaries for the digital age, leading innovation on Artificial Intelligence and empowering people through education and skills.
Foundations do engage in digital innovation and accompany the related transformation processes in society. Concrete projects deal with promoting digital skills and supporting research and innovation to help advance in particular the vulnerable parts of Europe's society to keep pace with the developments.
4. Promoting our European way of life
This portfolio aims to protect citizens and promote European values. Vice-President Margaritis Schinas (GR) mission includes proposing a new pact on migration and asylum.
The European Programme for Integration and Migration, EPIM, is an initiative of 25 private foundations with the goal of strengthening the role of civil society in building inclusive communities and in developing human and sustainable responses to migration, based on Europe's commitment to universal human rights and social justice.
5. A stronger Europe in the world by strengthening research and science
Within the European Commission, Commissioner Mariya Gabriel (BG) is responsible for innovation, research, culture, education and youth. She will build a European research area and facilitate the collaboration between the Member States, the research community, civil society and other Commissioners.
Across Europe, around 1.000 foundations invest 5 billion Euros per year in research, science and innovation, and a significant part of it is already today spent as part of public private partnership programmes with the EU. This has been impressively demonstrated at this year's European Research and Innovation Days in Brussels.
6. A new push for European democracy
With the "Conference on the Future of Europe", Ursula von der Leyen is putting an impressive two-year project in place that allows for citizens and civil society to have their say when co-creating the future of the European Union. Vice-President for Democracy and Demography Dubravka Suica (HR), Vice-President for Values and Transparency Vera Jourova (CZ) and Vice-President for Interinstitutional Relations and Foresight Maros Sefcovic (SK) are co-leading this initiative.
Foundations may not only contribute with their own visions and insights to the pan-European debates but may also act as facilitators of dialogue with citizens and ensure inclusive participation. Ursula von der Leyen indicated that she is open for legislative actions as a follow up of this conference and would even consider a Treaty change if appropriate.
This overview indicates a remarkable overlap of the new Commission's vision for the future of Europe and the work and aspirations of European philanthropy. Von der Leyen's agenda provides a wide range of opportunities for cooperation, complementary activities for the European Commission and public-benefit foundations across Europe.
What may foundations expect from the European Commission?
The degree of engagement of foundations with these policy objectives will to a considerable extent depend on whether the EU will be able to guarantee an enabling environment for philanthropy that is currently challenged. The necessary policy recommendations have been laid out in the European Philanthropy Manifesto, published by the joint DAFNE/EFC advocacy project "Philanthropy Advocacy" ahead of the European elections.
In this regard it is good news that the President of the European Commission asked Justice Commissioner Didier Reynders (B) not to compromise but to ensure the respect of the rule of law across all Member States, including the introduction of an additional comprehensive European Rule of Law Mechanism.
Furthermore, Ursula von der Leyen recognises that differences in tax rules can be an obstacle to the deeper integration of the single market. She states that it can hamper growth, particularly in the euro area where the economic ties are stronger. Her announcement to make use of the clauses in the Treaties that allow proposals on taxation to be adopted by co-decision and decided by qualified majority voting in the Council, is promising. In order to stimulate cross-border activities and donations for philanthropy and charities, taxation rules need to be adjusted.
And this is where Economy Commissioner Paolo Gentiloni (IT) comes into play: beside his responsibility for coordinating and implementing the Sustainable Development Goals – that have been added to his portfolio only recently and where he might find an eye-level partner in the foundation world – he is the one who is in charge of acting on taxation rules to facilitate cross-border donations. In addition, Commissioner Gentiloni will launch the InvestEU programme that offers a wide range of opportunities for collaboration between foundations and the European Commission during the next period of the Multiannual Financial Framework.
A notion of caution
The European philanthropy sector has good reasons to be hopeful, when it comes to co-creating the enabling environment for foundations with this European Commission over the next five years. But a notion of caution is in order here: in co-decision procedures it hass become more challenging to create majorities in the European Parliament, as at least three political groups are required to adopt a legislation. Member States are also at times divided, when it comes to policies in favour of civil society and philanthropy.
Moving the agenda of European philanthropy in these times requires a coherent approach across Europe, strong supporters within the EU institutions and a good portion of creativity to make our voice heard.
Max von Abendroth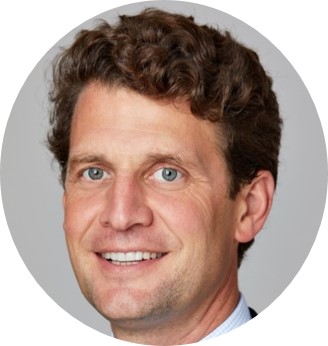 Max von Abendroth is Executive Director of DAFNE.