PEX joins the dots and amplifies impact
The complexity, richness and diversity of philanthropy in Europe, demands a sophisticated and connected system of support.
PEXforum2020, in Madrid, was a unique European gathering of 130 people from 41 philanthropy networks. To bring such a collection of knowledge and experience together, to put faces to names, to witness almost the entire support ecosystem in one space, and to learn more about our respective contributions to the philanthropy field would have been a successful outcome in itself. The impact, however, was much greater than the sum of the many and diverse individual parts.
Participants responded enthusiastically to the invitation by co-hosts DAFNE and AEF to be ambitious, bold, and generous. Throughout two highly creative and participative days they realised the guiding principles of networks as living entities, proposed by Tatiana Glad (Impact Hub Amsterdam), 'be yourself; consider and do what matters; start now; engage with others; and never stop asking questions' – in the realisation that we cannot effect systems change alone. The link between the PEXforum and Impact Hub in Madrid was more than a physical one, it embodied the essence of what networks are all about, and the spaces allowed for the chemistry, physics, art, sociology and indeed psychology to happen.
'Philanthropy is more threatened and more needed than ever' said Felix Oldenburg in his inspiring scene setting remarks. He also highlighted that philanthropy support infrastructure is lagging behind that of other sectors and drew a wonderful analogy of the building up of a swelling reservoir of water behind a dam, below which is a system of sluices and channels that is out of date and not sufficiently connected, in respect of both supply and demand.
Discussions followed three main tracks – Communications; Advocacy; and Data – each introduced by experts and then brought to life through sharing of practical experience in an array of case studies. Good enough so far – well this was only the start. The remarkable thing about the PEXforum was that it managed to transform these discussions into a 'roadmap', a series of six practical actions, each with a defined vision, a leader, and a cohort of interested collaborators. Look out for these and join in if you can, they will be around:
Advocacy for the Philanthropy Operating Environment;
Climate Change;
Data Insights
Gender Equality;
Next Philanthropy;
Philanthropy Insight;
Social capital is something that naturally decays if not invested in. The investment in building the social capital among Europe's philanthropy networks came from all involved in planning, implementing and participating in PEXforum, and we are grateful to everyone for that. For it to be sustained we all must create PEX moments (opportunities in our own respective events and activities to think about how we should connect with other networks); create and disseminate PEX news; implement PEX actions (building on existing collaboration and starting new ones); and take stock again in a future PEX forum (already being planned to take place in Istanbul in 2021).
Dr. James Magowan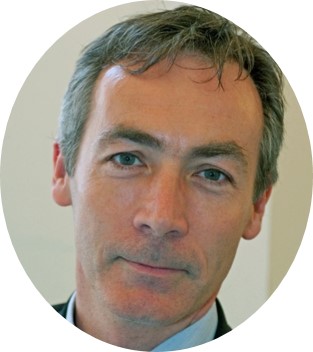 Dr. James Magowan is co-ordinating Director of ECFI.