Strengthening practice in challenging times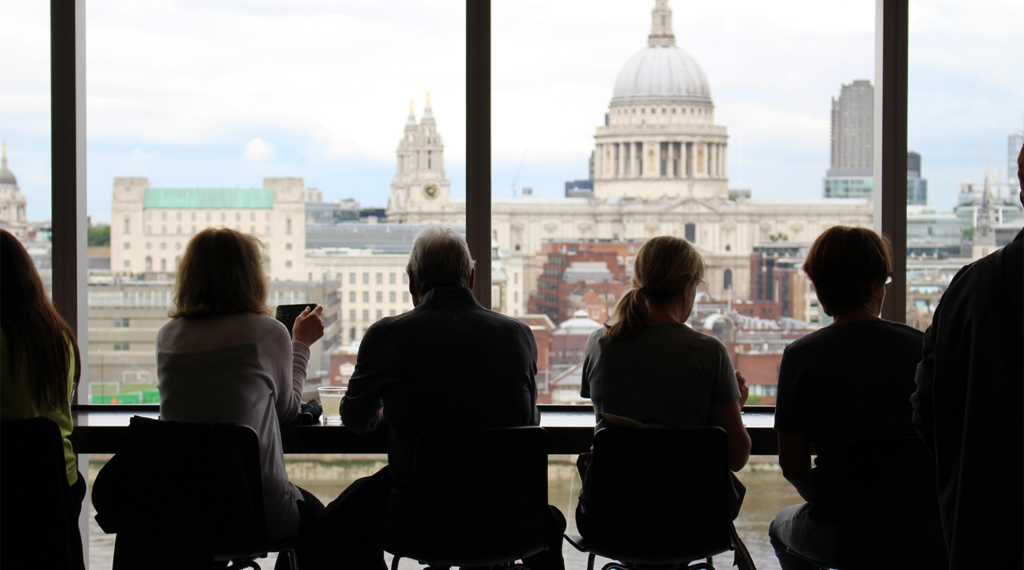 This blog is adapted from a speech made at the launch of The Foundation Practice Rating (FPR) Year Two Report.
ACF is the leading membership association for foundations and independent grantmakers in the UK, and our mission is to strengthen foundations to rise to the challenges of our times. As we all know, these challenges are many and various. Some say that we are living in an era of "permacrisis", encompassing a climate and biodiversity crisis, glaring inequalities, war in Ukraine, a cost-of-living crisis and the aftermath of a global pandemic. Across Europe we are also witnessing the contribution of foundations in tackling these challenges. Here in the UK grantmaking by our largest 300 foundations reached an all-time high of £3.7 billion in the period 2020-2021, as ACF's latest Foundation Giving Trends research shows.
ACF members have told us how vital it is that, despite current challenges, they continue to improve their practice and become stronger foundations. They are seeking to ensure they use their resources to the best of their ability and achieve greatest impact. Foundations also want to avoid causing harm and reproducing the very inequalities many of them seek to address.
Stronger foundations
As the chief executive of ACF, I want to champion the vital work that foundations do. I also want the foundation sector to be in a position to welcome scrutiny – and to keep pace with the changing expectations placed on all institutions in the 2020s, including around transparency, accountability, and diversity, equity and inclusion.
ACF helps foundations with this by providing the framework to support foundations to strengthen their practice. Our Stronger Foundations initiative – led by our members – sets a high bar for excellent practice in our sector on six different dimensions:
Diversity, equity and inclusion
Transparency and engagement
Impact and learning
Strategy and governance
Investment
Funding practice
We have published an in-depth report on each theme, setting out pillars of ambitious practice based on evidence gathered by member-led working groups. Each report is freely available on our website.
For our members we also offer a self-assessment tool where foundations can score themselves against the pillars of stronger foundation practice. More than 125 self-assessment tool surveys have been used by around 70 ACF members from across the UK. Last year we published case study examples, drawing on the results of these surveys in our Becoming Stronger Foundations report.
Meeting foundations where they are
When the "foundation sector" is discussed, we need to keep in mind this is not a homogenous bloc of organisations. They can employ tens of staff, or none at all, and they may have been set up by companies, individuals or families, operating internationally, nation-wide or focused on a particular place or community. Each of them has a different remit, history and mission.
At ACF, we endeavour to meet foundations where they are now and recognise their unique journeys. Where one foundation might be brand new, or just starting to think about some of these issues, others will be taking larger strides or leaps, leading the way for others to follow.
It's also clear that there isn't neat correlation across areas of practice – foundations might demonstrate strong practice in one area, such as transparency, but less so in another.
Looking ahead
In meeting with foundations, I'm often struck by their fierce commitment to their mission. They want to make a positive contribution to the causes and communities that they care about. That's why they were established and why they continue to play a vital role in rising to the challenges of our times. I believe that, at their best, foundations are the most transparent, intentional, and effective way of transforming private wealth into public benefit.
Yet there are things that foundations can do better, especially on diversity where the sector has some way to travel before it reflects the communities it seeks to serve. The good news is that many foundations know that this is needed and are on a journey to change.
It's also clear that excellent practice already exists and is growing within the sector. I am confident that foundations will continue to aspire to and achieve stronger practice – now, more than ever, strong foundations are greatly needed.
Authors

Carol Mack
Chief executive, Association of Charitable Foundations