Philanthropy from the heart: Exploring collaborative DNA as PEX's "X-factor"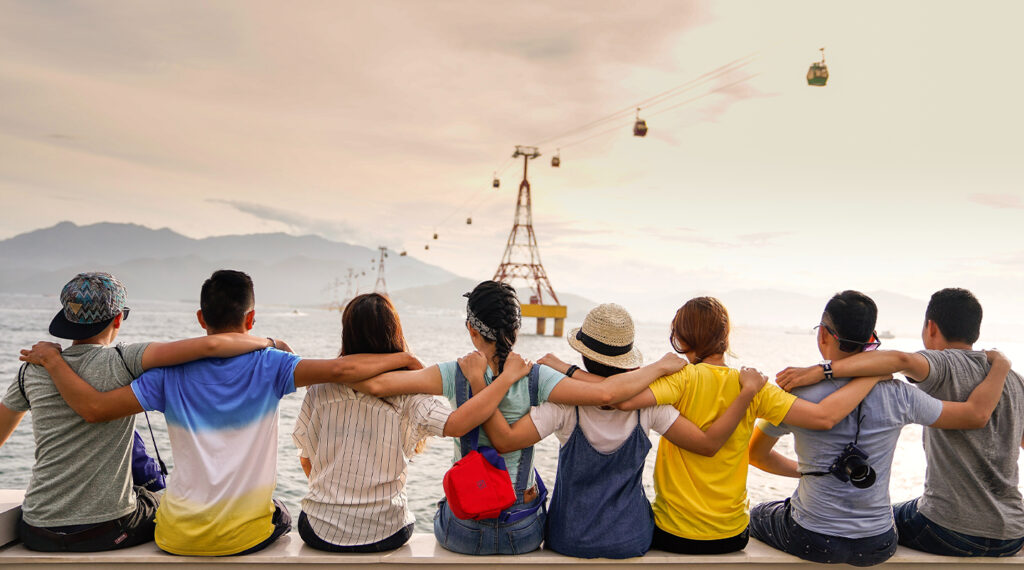 How do you summarise a rich and interactive conversation about collaboration in 1 page?
Building on several inspiring conversations during the PEXforum in Istanbul, a number of participants joined a first call on November 24, 2022 to dig deeper into the X-factor of successful collaborations. As philanthropy infrastructure bodies, collaboration is at the heart of our theories of change, our narratives, and our day-to-day work, but we rarely take time to unpack it. Our immediate take-away is that it will take more than one call to comprehend this X-factor. But it is fair to say that we advanced quite well on giving some colour to the topic.
For instance, we began from a clear starting point that philanthropy needs to collaborate more – and better – with others, to tackle the different societal crises, be they global or local, focusing on symptoms or tackling systems. We also acknowledged that with our current knowledge and practices, collaboration is a tough and frustrating act; it comes with a high risk of failure or of not always realising its full potential. With that, we felt it was high time to invest in building a more mature collaborative ecosystem for philanthropy and beyond.
What is key is a deep understanding that collaboration is so much more, and more complex, than jointly agreeing on a to-do list, and then ticking off some boxes. There are no special tricks to collaboration, and it cannot be fitted into a simple agenda item or breakout room.
So together, through the art of storytelling, we defined 15 key ingredients for any collaborative venture. Our stories involved parenting, making coffee with a sibling, our bodies, tandem-bike riding on long trips, and planting. No two stories were the same, and were not specific to our work in philanthropy. But that was the point.
In essence, collaboration is a profound human adventure. For us, at the heart of collaboration is:
Sitting together – in-person/together/quality time are the roots of good collaboration
A social contract – how we agree to recognise each other in any given moment
Making a plan – discussing together a shared direction and steps
A shared goal – it's easier to collaborate when people want the same thing
Starting with the why – asking questions, remembering the personal and collective 'why' especially when things get tough
Agile – adapt to and deal with unexpected situations; meeting people where they're at
Strengths and assets – clarity on roles and who is genuinely better at doing what
Giving each other room – this is another way of saying 'trust' in the partners, and in the process; giving space to work as well as to grow
Values-driven – when all else changes, the values are the red thread to come back to
Fun – an underrated element of collaboration is playfulness and lightheartedness
Warmth and comfort – even just the effort to collaborate reminds us that we are not to meant to do this journey alone, even if it is:
Inconvenient – collaboration will often cost something on both sides
Commitment – but it takes a real and full 'being in' to make it work
Authenticity – people are more likely to commit to the process when they feel valued, heard, and seen (so that they can be their true selves)
Equality and partnership – using power as a lens to name dynamics that affect collaboration (ranging from cognitive bias to inequality across social to economic capital)
Our main takeaways from this exercise were that collaboration is a deeply commonplace and everyday act, present in the mundane moments as well as in the grander events of work and life.
Ultimately, collaboration is a heart over head thing. That's precisely why it's hard work, and also why it's necessary.
On our next call we hope to explore more about the 'innerness' of collaboration from two angles: a collaborative iceberg model (developed by The Pond & The Waterfalls) and the IDGs. We look forward to meeting you then!
Authors

Josiane Smith
Key Programmes Lead - Philanthropy, Social Innovation Exchange

Kurt Peleman
Director of Special Projects, AVPN