Finally! The Austrian charitable sector reaches a milestone in its development!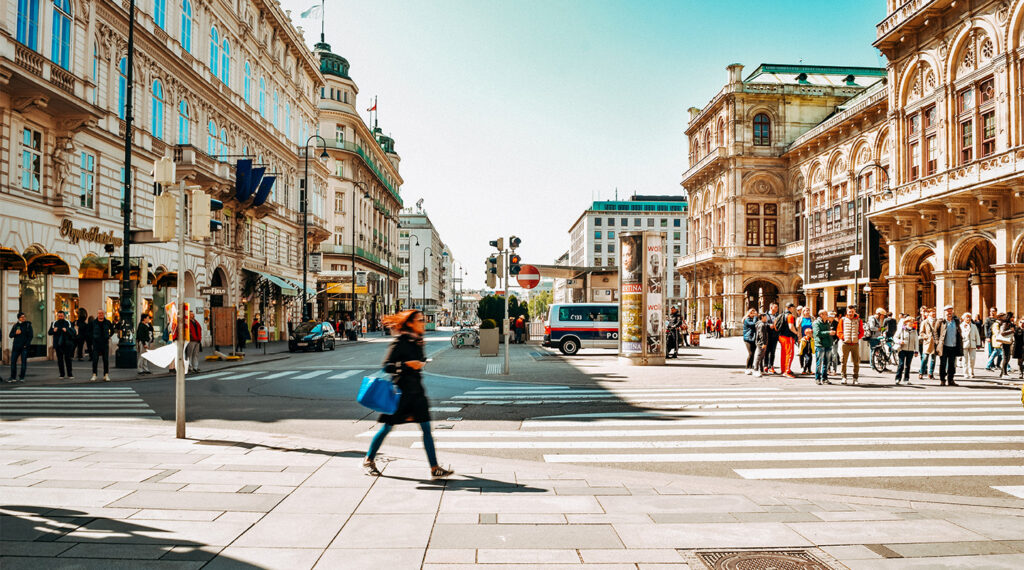 The Austrian Foundation Association welcomes the federal government's new non-profit and donation package. It is the most significant reform for the third sector in recent decades and has the potential to boost the development of charitable foundations in Austria.
Austria is a small country, but one with a strong third sector, with more than 120,000 NGOs and NPOs. Almost half of our population volunteer for and support civil society. Yet, the charitable foundation sector is small.
The Austrian Foundation Association (Verband für gemeinnütziges Stiften) was founded in 2015 to improve the amplitude, quality, and acceptance of charitable funding in Austria – and also to support the establishment of non-profit foundations. With more than 120 member organisations, we concentrate on charitable foundations and funds, as they are important drivers for sustainability and social innovations. The association represents and connects charitable stakeholders in and for Austria and forms a movement that actively works on making our society more resilient.
As my time as Secretary General comes to an end this autumn, I am especially grateful that our work and common sector effort has led to a breakthrough in the development of the Austrian philanthropy sector. The founding of the association initiated by a group of engaged philanthropists in foresight of the amendment of the Federal Foundations and Funds Act (Bundesstiftungs- und Fondsgesetz) in 2015 was an important stimulus for the national sector and brought in new dynamics. Charitable foundations are more noticeable, more active and see themselves as partners for civil society, the third sector, the public sector, or companies. They professionalise as organisations and their activities contribute to our national development, as recently acknowledged in our first Austrian Foundation Report.
In collaboration with the Competence Center for Nonprofit Organizations and Social Entrepreneurship at the Vienna University of Economics and Business, the report provides an insight into the structure of the foundation system, highlights current trends, and puts the work of charitable foundations in the spotlight. To get long-term commitment off the ground, we aim to raise awareness of the Austrian sector and encourage others to establish non-profit foundations – as an individual, family, company, or together with like-minded people.
Charitable foundations are involved in start-up financing, promotion, implementation, and professionalisation of non-profit actors and their ideas. They are stable actors in times of multiple crises and therefore play an important role in fostering collaborations for a sustainable future. To promote this cause, the report portrays not only the diversity of the philanthropic sector, but also the challenges in foundation practice and emphasises the need to increase the visibility of the sector engagement in Austria.
The report brings good news
Since the Federal Foundations and Funds Act was amended more than seven years ago, over 100 new charitable foundations have been established, mainly in the areas of social services, education, science as well as arts and culture. However, until recently their operations were restricted by the general legal and fiscal framework. As the voice of the Austrian philanthropic sector, we have been lobbying for better conditions for years as comparison with other European countries shows that a more liberal environment for philanthropy allows foundations and their founders to assume the role of catalysts for positive and often systemic change. In our (advocacy) work, we deeply believe in the power of collaboration. Therefore, strong alliances were formed with our member foundations and interest groups, such as "Bündnis Gemeinnützigkeit" and "Fundraising Verband Austria".
At last, our common efforts have reached a milestone! In the year before nation-wide elections, the Austrian federal government is implementing measures listed in its current working programme. Some of the measures will benefit the whole third sector, such as the expansion of tax deduction for donations to all non-profit areas. Based on past findings, this will have a major impact: Since its introduction in 2009, donations to charitable projects have more than doubled. This is especially relevant for the field of education, as – with a few exceptions – donations, so far, were not tax deductible.
Equalising the charitable status and tax-deductibility of donations not only creates fairness between different fields of engagement, but also enables more commitment from private stakeholders and philanthropists.
According to EcoAustria, an independent research institute, in the short term at least 30 million Euros per year can be additionally expected from foundations, philanthropists, private donors, and companies in education solely due to equal treatment of beneficiaries. Thus, obstacles for non-profit foundations to become active in this field will finally be removed.
Legal certainty: Framework conditions for charitable foundations are improving
For the establishment of charitable foundations to become more attractive, the caps on the tax-effective consideration of capital stock donations will be raised and the use of funds will be more flexible. Foundations will be able to increase investments in their charitable purpose with their endowment – not just with the proceeds – in the first few years. This means that they can react more quickly to crises, for example. The build-up of larger foundation capital (e.g., for science and research) is also simplified and the time period before you can apply for tax deductibility was reduced to one year.
I believe that the improvements will trigger the establishment of new charitable foundations in Austria. For Philanthropy Support Organisations, such as the Verband für gemeinnütziges Stiften, one crucial task in the near future is to inform about changes in the framework and support institutional readiness of organisations, philanthropists, and foundations.
The federal government's package is a milestone for the entire third sector and strengthens charitable foundations. It is a clear recognition of their contribution towards civil society, and an appreciation of the work of Philanthropy Support Organisations. Only together we will be able to tackle our societal challenges today and in the future. Thanks to the planned legislative improvements, charitable foundations in Austria will now be able to do this faster and more effectively! In autumn 2023 the law is being reviewed and is to come into force on 1 January 2024.
Sources:
www.gemeinnuetzig-stiften.at (Stiftungsreport)
www.fundraising.at (Spendenbericht)
https://www.gemeinnuetzig.at/service/ (Bündnis Gemeinnützigkeit)
Authors
Ruth Williams
Secretary General, Verband für gemeinnütziges Stiften