Ecological transition: How can a philanthropy organisation start operating within planetary limits?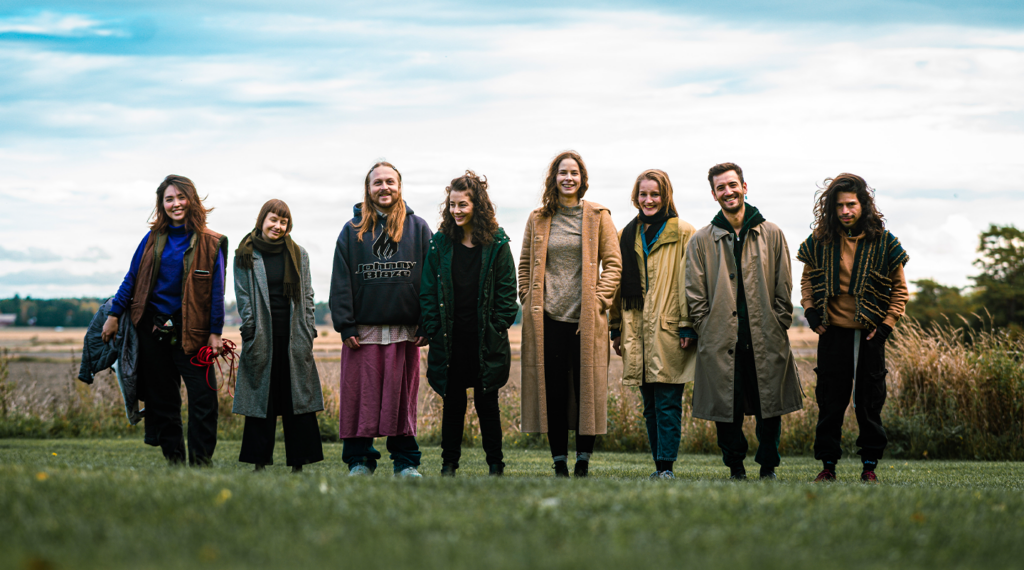 The world around us is not only burning. It is melting, drying out, and fading away at an enormous rate. A recent WWF report says Earth's wildlife populations have plunged by almost 70% in less than 50 years. Another report states that Switzerland's glaciers have lost an average of 6.2% of their overall volume this year, setting a terrible new record.
We receive news like this every day. The need for total and rapid systemic change is huge, and yet we have failed to act. As much as we should press our governments to take immediate action, we have to look at our own organisational activities and do our share to slow down the global emergency.
Two years ago, a new direction for the Saari Residence was set. At the time, Kone Foundation was establishing a five-year strategy and, in the discussions, a vision for remodelling the artist residency as a test platform for a sustainable future was formed.
The residency, which has been in operation since 2008, offers a peaceful retreat for artists to focus on their work and share their thoughts and experiences with other residents from various disciplines. Every year we host dozens of artists from all parts of the world and from all disciplines of arts on the premises of an old manor house with a history dating back to the 1600s.
In my daily work as the residency director, as well as in my personal practice as a performance artist, I witness the transformative power of contemporary art. Art has the capacity to both question and shake up our thoughts, emotions, attitudes, and even our behaviour. With art we are able to imagine alternative futures. With artistic practices we can shift our focus from our carbon footprint to the creation of an ecological handprint, which weighs an entity's positive influence on the environment.
For our new strategy, we decided to explore more rigorously this potential of art for a thorough personal and collective change and to see whether it helps us reach our goals. Can art act as a catalyst for ecological transition?
Our starting point was, and still is, the fact that we need to re-learn to live a good life within planetary limits. Ecological sustainability sets the limits under which we must operate. Therefore, I, along with my team – which was fortified with the expertise of an ecological coordinator – took enabling insights as one of our core objectives. We wanted to make the residency a fertile ground for deepening and changing people's relationship with nature.
Over the past two years, we have adopted several practical methods for fulfilling our vision as a test platform for sustainability. The residence's carbon footprint has been measured; the traditional agricultural landscape surrounding the residency's manor house is now fostered under the supervision of university researchers; and our everyday work is developed using the EcoCompass, an environmental management tool.
A service design project was implemented for creating a concept of ecological activities for resident artists. Study groups have been carried out for residents, with a special focus on ecological topics, and we regularly take field trips, such as birdwatching tours or mushroom picking in the surrounding forests. A new international network, the Nordic Alliance of Artists' Residencies on Climate Action (NAARCA), was formed together with seven other artist residencies from Nordic countries and Scotland.
At the very beginning, we organised a Sustainable Lifestyles Accelerator workshop with our staff and households local to the Saari Residence area. The idea was that the workshop would help participants perceive the importance of lifestyle changes in meeting climate goals.
An important part of the workshop was to unravel the thoughts, fears and hopes that change often causes in us. For example, our staff members had some doubts about how our experiments would be received among local residents and whether their values would conflict with ours.
A year ago, we noticed that these doubts had disappeared and instead, our staff was fully committed to our common goals. In fact, my colleagues have taken ownership of our ecological activities and have developed them further on their own. This genuine motivation is essential for achieving profound change. For true positive impact and sustainability, institutional change must begin within each of us.
I am proud of and happy with what we and our colleagues, artists and networks have achieved. The learning process we have dived into has changed our thinking, knowledge and actions. Now we stand at the waypoint for the next leg of this long hike.
Our ecological activities have nourished hope and enthusiasm in us. Above all, we know we are capable of creating change.
Authors

Leena Kela
Residency Director, Saari Residence maintained by Kone Foundation