Community philanthropy, or what it means to be a good neighbour in times of war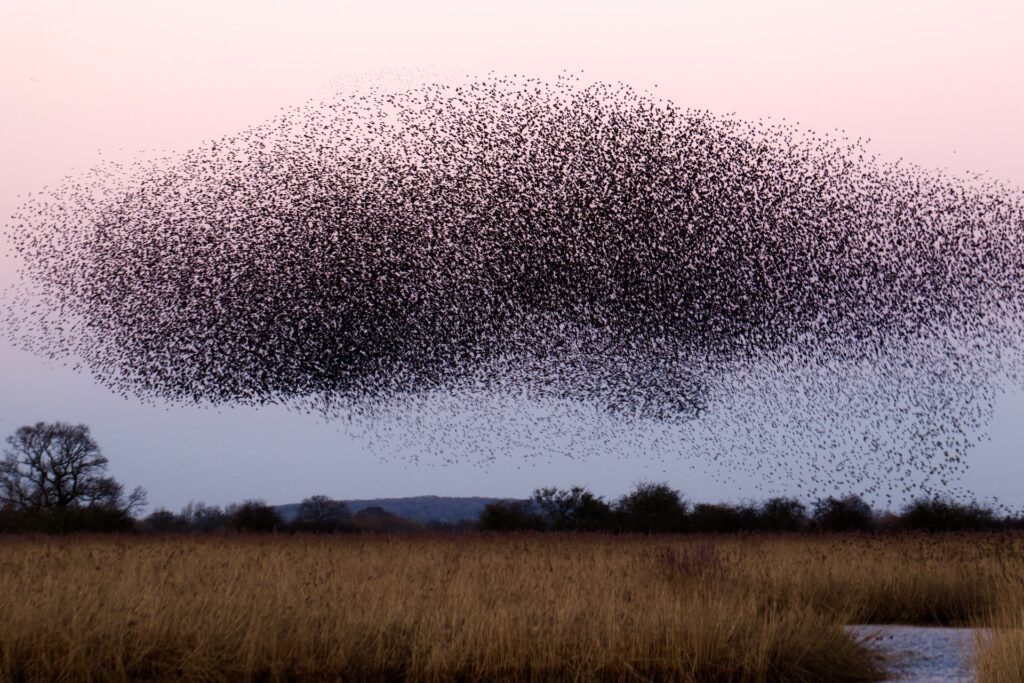 As I am writing this piece, the invasion and war in Ukraine are nearing the four-week mark, with numerous lives lost, citizens displaced, buildings and infrastructure ruined ‒ a humanitarian, social and economic crisis is upon us.
Not a lot to feel positive about.
As a Romanian, born in Cluj-Napoca, which is located around 200 km from the northern border with Ukraine, the reality of the armed conflict has put my mental health toolbox to the test. Going through extremes, my fight or flight response was either strongly encouraging me to join the Ukrainian volunteer armed forces or to flee to a remote beach in the Bahamas.
Luckily, through my work I am fortunate to remain somewhat balanced by witnessing daily how colleagues and peers from the community foundation (CF) field have been walking the talk. If we think about it, when a house is on fire, it's your neighbours who come first with buckets of water to help contain it. And this is exactly what has happened, community foundations in Hungary, Poland, Romania, and Slovakia were the first to respond to immediate needs and refugees crossing the border, collecting funds as well as food and medical supplies as in-kind donations. But we all know that once your house has burned down, your neighbours, though kind, helpful and well-intended, might not be able to host you forever. And this is the moment when one reflects more widely on the role of philanthropy in times of crisis, on the importance of social safety nets, and how citizens' solidarity ‒ and the work of civil society ‒could not and should not provide cover for inefficient governments that don't strive to develop good public policy and programmes for economic and social justice.
Broadly the role of community foundations is to serve a specific geographic area, to improve the quality of life of its citizens, to support grass-roots initiatives and develop local philanthropy. It also identifies current and future community needs and acts as a catalyser and community leader by bringing different actors to the collaboration table for inclusive, diverse, and sustainable solutions. Originated in 1914 in Cleveland, US, community foundations spread evenly across North America in the 2oth century, and spread across the globe at the turn of the century by being "adapted and adopted" in places as diverse as Russia, Kenya, New Zealand and Peru.[1] Across Europe we count close to 900 CFs in 23 countries.
While people outside of Europe sometimes see us as a homogenous group as we do share certain similarities, we also have a diverse background, sometimes even a conflictual territorial history. And community foundations reflect that diversity as well. Adaptation of the concept means it should reflect the local community and the culture of the place, which isn't always a rich philanthropic culture, nor an entrepreneurial one, nor one where resources abound, like in North America. In the case of central and eastern Europe, which was under Soviet rule and communist regimes, private initiatives or private wealth were taken away or ruined, our social bonds broken and trust ‒ our most precious currency ‒ was actively being undermined.
This is the background upon which community foundations originated in our region, after the fall of the Iron Curtain, first in Banska Bystica, Slovakia in 1994, then slowly across Bulgaria, Czech Republic, Hungary, Latvia, Poland, Romania, Russia and Ukraine (in alphabetical and not historical order). While CFs in North America or the UK were managing community assets like endowment funds, their counterparts in CEE were learning how to run organisations, how to grow and keep talent, how to fundraise, how to support community development and how to revive cultures of giving. Much of the time, CFs are doing groundbreaking work in stimulating individual giving, active citizen participation and/or educating emerging donors on strategic approaches to philanthropy. Many act as local philanthropy infrastructure development organisations.
While community foundations aren't necessarily organisations prepared or trained to respond to such a crisis, they are agile, innovative, and quick as they work at grass-roots level. The dynamic nature of the crisis brings diverse challenges and changing needs, but we can already count three different types of approaches that community foundations have engaged in:[2]
Acting on the ground, giving direct support that meets urgent needs for food, clothing, medication, transportation, shelter, etc.
Collecting and distributing funds to support local NGOs that offer services and care to refugees.
Collaboration and coordination with humanitarian NGOS, public bodies and private entities to respond to medium and longer-term needs of refugees.
It is inspiring to see our colleagues from community foundations in Ukraine documenting and responding to the urgent needs on the ground; maintaining communication and collaboration with their counterparts in neighbouring countries through WhatsApp groups (to arrange transportation of hospital beds, opening a bank account for foreign donations, directing refugees to safe and welcoming places); but also thinking of longer-term needs by trying to liaise with a network of twin cities with the help of CFs across Europe.
Similarly, neighbouring community foundations that sit on the border with Ukraine in Poland, Hungary, Slovakia, and Romania have mobilised volunteers and collected funds to provide immediate relief and to aid refugees crossing, transiting, and staying in their respective countries. Colleagues from Belgium, UK, Germany, and Italy have mobilised local networks of donors and are ready to share know-how and key learnings for longer-term needs and solutions that will arise from the refugee crisis. And we have also witnessed the incredible power of the global network with donors in the US, Canada and South America reaching out to give through their local trusted community foundation to support community foundations in Ukraine or neighbouring countries.
What happens in the future? How will community foundations respond to what is coming? How will the broader infrastructure of philanthropy support those tirelessly working on the ground? What will the long-term needs be for rebuilding in Ukraine and the broader region? There are still so many unanswered or unimagined questions of what our communities will look like and how we will all work together. I don't have an answer, but I do want to suggest we learn from the way that flocks of starlings lead and follow each other. Starlings' murmurations (as pictured) have been observed by scientists who concluded that the group movement is actually a very fast response to the others in the flock rather than the command of a group leader or some innate telepathy or mind-reading ability. Further studies brought to light that individual birds follow seven of their neighbours based on three principles as it would be impossible to keep track of thousands of individual behaviours. By following their neighbours closely, they can act as a group in a fast-changing environment and make quick, simple decision.
What brings me hope in these times of sorrow is the incredible power of philanthropic networks to support each other and collaborate, and my desire is that through these terrible events we learn to act more as a flock of starlings.
---
[1] https://www.clevelandfoundation100.org/foundation-of-change/invention/national-community-foundation-movement/
[2] https://www.communityfoundations.eu/community-foundations-in-europe/news-events/cf-for-ukrain.html
Authors

Mihaela Giurgiu
Peer-learning Expert, ECFI