Climate change: A health problem, an economic problem, and all our problem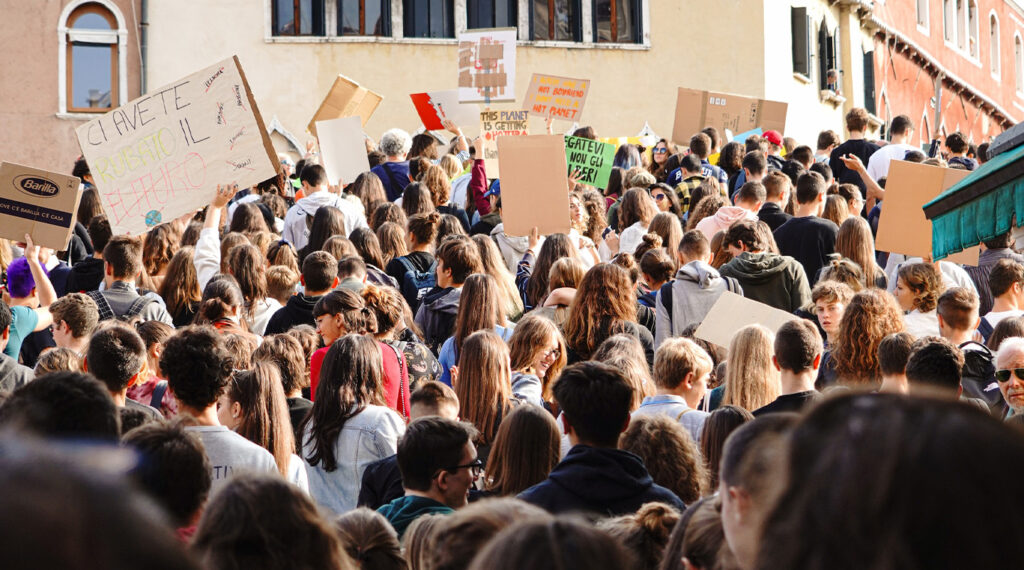 Climate change is not merely an environmental problem. It is an economic, scientific, and cultural issue. It is a systemic crisis threatening social justice, peace, security and global health. The World Health Organization defines climate change as the single biggest health threat facing humanity (WHO 2021), outlining the following key facts:
Climate change affects the social and environmental determinants of health – clean air, safe drinking water, sufficient food and secure shelter
Between 2030 and 2050, climate change is expected to cause approximately 250 000 additional deaths per year, from malnutrition, malaria, diarrhoea and heat stress
The direct damage costs to health (i.e., excluding costs in health-determining sectors such as agriculture and water and sanitation), is estimated to be between USD 2-4 billion/year by 2030
Areas with weak health infrastructure – mostly in developing countries – will be the least able to cope without assistance to prepare and respond
Climate change has, therefore, immediate and long-term consequences, with unequal impact across the world. The people who contribute least to its causes are those who feel them the most: the most vulnerable and disadvantaged, including poor communities, women, children, and their families.
As the Chiesi Foundation works in the global health sector, aiming to improve the quality of life of patients and their families affected by neonatal and chronic respiratory diseases in Low- and Middle-Income Countries (LMICs), integrating a climate lens in our work became imperative.
Furthermore, climate change has implications with catastrophic consequences in the Chiesi Foundation's fields of work too. It affects respiratory care as climate change increases the amount of pollen and allergen, mould proliferation and the concentrations of outdoor ozone and particulate matter at ground level. Among the main diseases of concern are asthma and chronic obstructive pulmonary disease (COPD). Additionally, the climate crisis is undermining global health strategies to reduce neonatal mortality, as it is significantly associated with serious adverse pregnancy outcomes, such as preterm birth, low birth weight and stillbirth.
It was with this firmly in mind that, at the end of 2022, the Chiesi Foundation began the process of revising its long-term strategy with the desire to incorporate a climate lens in its work. As the first step, we signed the Italian Philanthropy Commitment on Climate Change, launched by Assifero (the Italian Association of Philanthropy) with the support of Philea's European Philanthropy Coalition for Climate, committing to:
Raising awareness on climate change
Allocating resources against climate crisis
Integrating a climate lens in the foundation's strategy
Investing responsibly
Reducing the climate impact of the foundation
Informing on the achieved outcomes
Chiesi Foundation is a corporate foundation, a manifestation of the Chiesi Group's social responsibility and knowledge, including in the fight against climate change. Chiesi Group is a certified B Corp, listed by the Carbon Disclosure Project (CDP) in the "Climate Change A List", as one of the 299 companies leading the way in environmental transparency and performance on climate change.
Nonetheless, the Chiesi Foundation itself must also take concrete actions against the climate emergency. We firmly believe this is a crisis that we cannot ignore anymore, that there is an urgency for collective action. Thus, we pledged that, by 2025, all the projects funded by the Chiesi Foundation should foresee at least one activity contributing to the fight against the climate crisis, engaging its grantees and partners to seriously act on climate.
As a foundation, we are still at the beginning of our transition journey. Nevertheless, we feel that every small contribution has the power to generate a strong impact. Therefore, we invite all our peers to embark on this journey, regardless of their primary mission, because even if climate change is a systemic menace, together we can maximise our efforts.
Authors

Federica Cassera
Program Development Officer, Chiesi Foundation

Massimo Salvadori
Coordinator, Chiesi Foundation