Call to action: Challenging foundations to keep African women and girls in science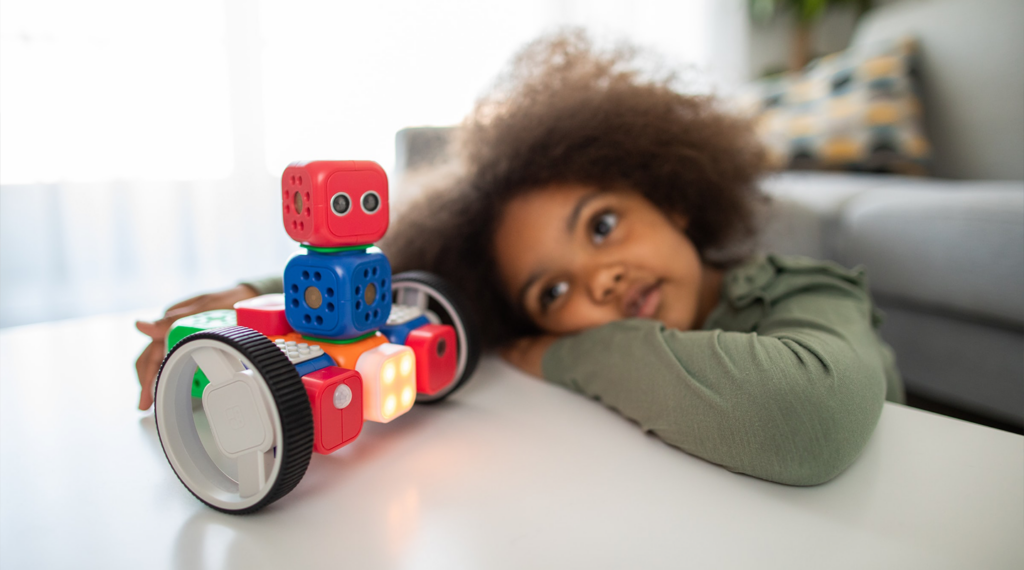 As a woman scientist, climbing the career ladder can be a very lonely undertaking. In Africa it is even lonelier: In sub-Saharan Africa, women are grossly underrepresented in STEM careers. For example, according to various studies, anywhere from 18 to 31% of science researchers are women, compared to 49% in both Southeast Europe and in the Caribbean; 44% in both Central Asia and Latin America; and 37% in the Arab States.
February 11th is the International Day of Women and Girls in Science, an annual observance adopted by the United Nations General Assembly to promote the full and equal access and participation of females in Science, Technology, Engineering and Mathematics (STEM) fields. I imagine that this year, disproportionately fewer celebrants of Feb 11th will be from Africa.
Despite African universities producing the highest proportion of female STEM graduates, the continent still retains the fewest female STEM employees. We already know that the career pipelines for women and girls in science are leaky everywhere, but Africa's seems particularly porous, and investment in particular is failing women and girls in Africa. This needs to change, and foundations and philanthropic organisations have an important and leading role to play in making that change happen.
Funding is needed for developing the infrastructure and environment to grow STEM careers in Africa. While women and girls can study STEM subjects through university level, if there are no jobs, equipment or technology for them to utilise their knowledge, then there is no suitable destination for their education and training. With youth unemployment currently at 60% in Africa, it is unlikely that there are sufficient career opportunities for women and girls currently being trained in STEM. Creating and sustaining STEM jobs requires increased investment in the STEM ecosystem, particularly research funding and infrastructure to support and enable domestic entrepreneurship and migration to STEM-related emerging technologies.
One area that can create STEM jobs for women and girls is academia. Growing research to address the continent's developmental, economic and social concerns will lead to job creation while helping the continent meet the SDG targets. This is because research and development (R&D) is an important driver of economic growth as it facilitates entrepreneurship and spin-off companies. Funding STEM research careers allows local universities and institutions to retain STEM lecturers, set up and maintain well-equipped laboratories and to provide locally relevant professional training and development. Africa currently accounts for 12.5% of the world's population, but produces less than 1% of global research output, underutilising this important component for development.
Foundations and philanthropic organisations can easily make significant impact in this area if they are prepared to fund the projects aligned with the priorities and development agendas of African countries. They have more independence, agility and flexibility than government institutions to fund Africa-led STEM initiatives and accelerate sustained growth in the number of women and girls delivering and benefiting from STEM. Currently there is no shortage of strategies and roadmaps for addressing STEM challenges, including those from the UN focusing on the role of women and girls in delivering the SDGs. But, as we all know, the mere possession or development of a strategy or roadmap does not deliver anyone to a destination. There is need for action. For that action to be effective and sustained, funders need to shift their culture towards more listening and responsive funding.
Responsive funding can make a significant contribution not only to the numbers of women and girls in science, but to their environment, productivity and uptake of their work. I will use an internationally-funded program I co-lead, the TIBA (Tackling Infections to Benefit Africa) Partnership, as a case study to illustrate this. In five years (2017-2021), TIBA has delivered a package of global health research and implementation benefiting the STEM careers and lives of African women and girls. TIBA's outputs have included 40% of research publications having female, Africa-based first and/or last authors; at least 160 IP assets including databases and software code owned by African scientists; and career progression for African researchers and health professionals; all with no net brain drain from participating countries.
In addition, TIBA has focused on diseases that disproportionately affect women and girls, drawing on STEM technologies to diagnose and treat 20,000 patients, most of them women and girls. TIBA's community engagement and edutainment approaches have been targeted at engaging women and girls not only for uptake of interventions and health education, but to nurture an interest in STEM-based solutions to local health challenges. Engagement examples include development of an interactive health education comic book in KiSwahili and English for primary school children and production of a transdisciplinary documentary-animation film on water and sanitation from the perspective of rural women. This engagement is critical to growing the base from which to draw the next STEM employees – more women and girls will be attracted to science when they see the benefits of STEM in their lives.
TIBA's impact on women and girls in STEM did not arise from setting targets or developing a strategy, rather they emerged from our culture of working. To foster best practice, there are four key lessons for foundations and philanthropic organisations from TIBA: First, the research and delivery agendas were set by African researchers responding to local needs; second, the work was done for Africa in Africa; third, there was a focus on inclusivity through leaving no-one behind; and, finally, the work was done through equitable partnerships. Funding and promoting this way of working builds trust and ensures impact, best value for funding, sustained progress towards the SDGs, and support for under-represented groups, particularly women who currently face tremendous research funding biases.
My challenge for foundations and philanthropic organisations on 2023's International Day of Women and Girls in Science is to reflect on how your organisation can feed into this culture of working to fully tap the potential of African women and girls, as both contributors to and consumers of STEM. Recruitment is only part of the problem – retention is an even bigger challenge.
Authors

Francisca Mutapi
Co-Director, Global Health Academy