Enjoy the FOCUS: Philanthropy publication and a virtual exhibition tour
We are excited to share with you our FOCUS: Philanthropy publication which includes the thirty shortlisted photos. These photos embody stories of European solidarity, from Portugal to Russia, from Norway to Turkey. Our hope is that, through capturing the human face of philanthropy, we can engage in meaningful dialogue with the wider public and encourage collaboration within Europe.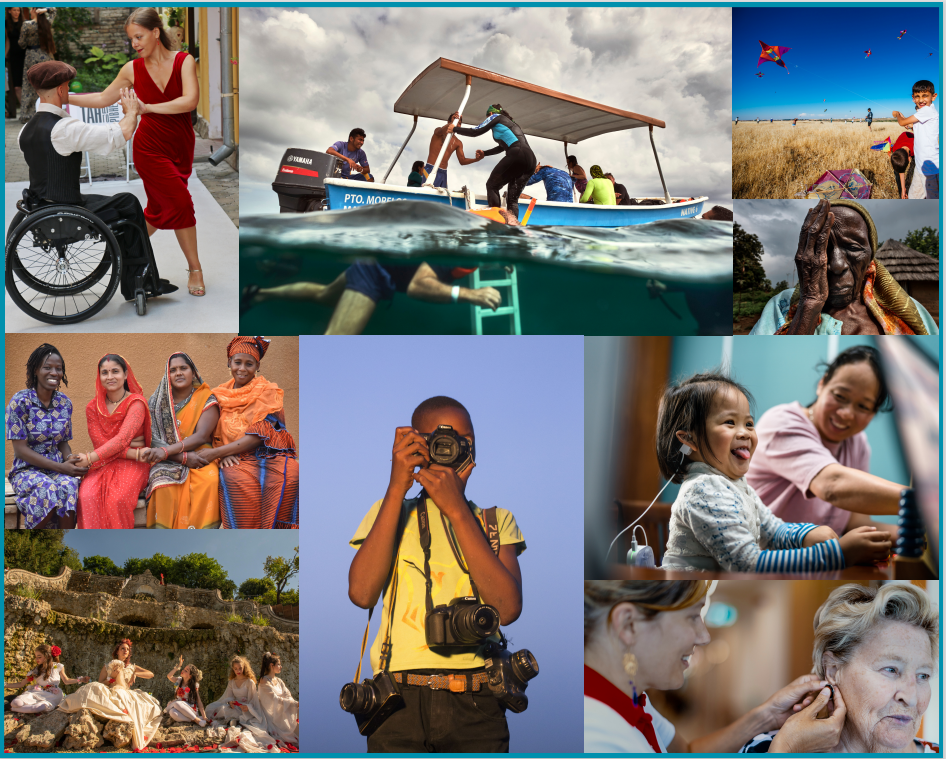 There are many stories of how people and foundations across Europe come together to help and support each other but these are rarely the subject of mainstream reporting. FOCUS: Philanthropy is a Europe-wide photo contest that tells visual stories of the people behind philanthropy and how they work for a better Europe.
The winning entries are "Ha's moment of lift: Hearing for the first time" (Hear the World Foundation, Switzerland) in first place, "Strength in Fragility" (Nando and Eliza Peretti Foundation, Italy) in second place and "Dance in Plural" (Fundação LIGA, Portugal) in third place. "Teamwork for Coastal Resilience" (Swiss Re Foundation, Switzerland) and "Bella de Nonna" (Fondazione Varrone Cassa di Risparmio di Rieti, Italy) received honourable mentions for the themes of Next Philanthropy and Holding Together respectively.
We would like to thank our honorable Focus: Philanthropy jury members for their outstanding expertise and commitment to the project:
Heba Aly, Director of The New Humanitarian
Zibran Choudhury, Editor at Alliance Magazine
Belinda Goldsmith, Editor-in-Chief at Thomson Reuters Foundation
Fatima Mukhomedzhan, Foundation "Art, Science and Sport"
Oksana Sarzhevskaya, Executive Director of Izolyatsia
Catterina Seia, Co-Founder and Vice President of the Fitzcarraldo Foundation and Scientific Director at AgCult
You can scroll through the photographs in our beautiful virtual exhibition displayed below room here.