Winter Meeting for Philanthropy Infrastructure Members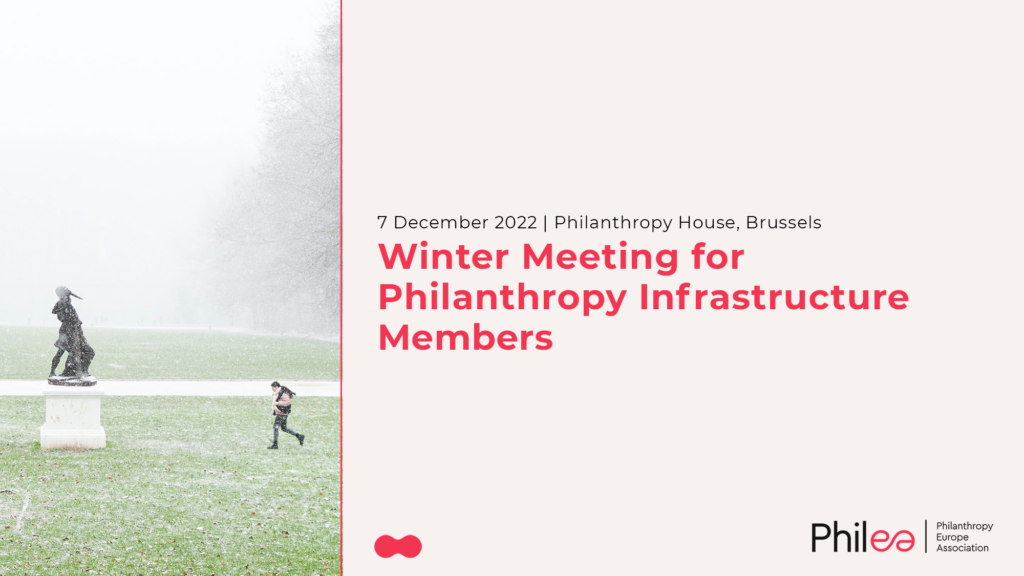 The Winter Meeting for Philea's Philanthropy Infrastructure Members will take place on 7 December in Philanthropy House, Brussels, looking at infrastructure organisations as drivers of change.
This members-only event will focus on articulating how philanthropy infrastructure organisations can be drivers of change at national and European levels, orchestrating a wide variety of instruments, players and networks. We will tap into existing transformative practices and emerging opportunities across a diverse set of areas, including advocacy, data, climate, children and youth participation in philanthropy and building community foundation movements.