What If We Acted for Future Generations Today?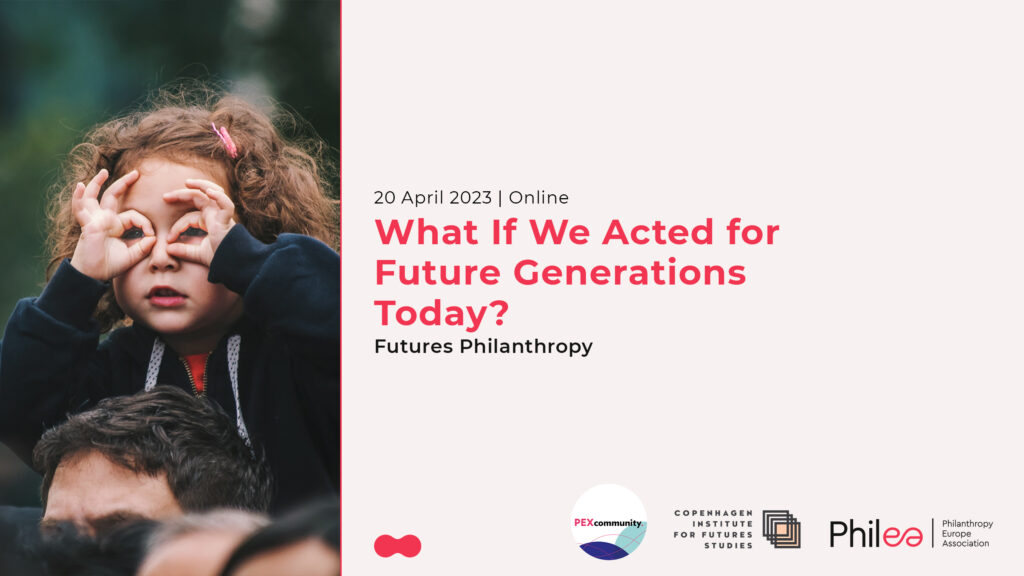 The latest What if? Reimagining philanthropy session "What If We Acted for Future Generations Today?" will take place online on 20 April to launch the Futures Philanthropy initiative and take a closer look at how philanthropy can think about tomorrow, today, focusing on discovery, innovation and long-term planning.
Imagine the world 30 years from now. What will it look like? Will humanity have acted on the climate crisis? Will we have resolved resource scarcity and addressed rising inequalities? Will the world be more democratic or authoritarian? Will young people be better off than their parents in the year 2053? What legacy will we leave to future generations?
"No sensible decision can be made any longer without taking into account not only the world as it is, but the world as it will be", said the science fiction writer Isaac Asimov. The future is no longer substance for science fiction, but a powerful lens through which to make better decisions today. By unlocking our imagination, we can collectively build futures literacy to support long-term thinking and transformative change – for philanthropy, for civil society, for Europe.
The event is organised by Philea and the PEXcommunity and co-hosted by the Copenhagen Institute for Futures Studies.