Journalism Funders Forum – Why Philanthropy is Crucial for Independent Journalism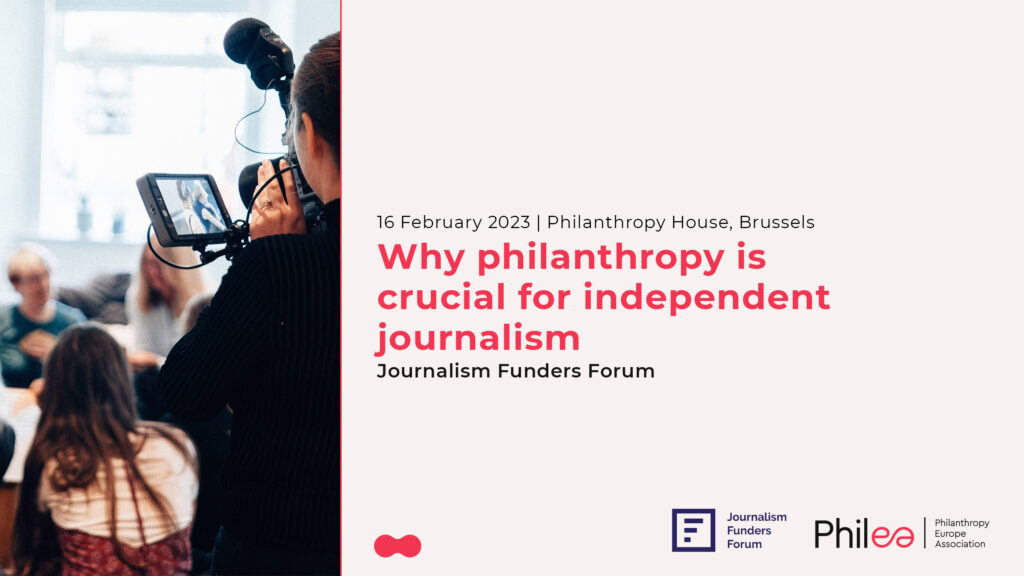 The Journalism Funders Forum will come together on 16 February to explore philanthropy's role in safeguarding independent journalism, hosted by Philea in Philanthropy House, Brussels.
As Albert Camus used to say "A free press can be good or bad, but, most certainly, without freedom, a press will never be anything but bad". In light of the growing threats to press freedom around the world, as well as challenges to its long-term financial sustainability, the Journalism Funders Forum is convening an in-person meeting in Brussels on 16 February 2023. Together with you, we aim to improve learning and knowledge about journalism funding, increase the number and diversity of journalism funders and help build a more effective, transparent and equitable funding environment for journalism in Europe.
The meeting will be a mix of plenary sessions and roundtables, each one of these facilitated by a member of the Steering Group on a relevant topic (funder collaboration, funding thematic areas, and funding new platforms). Whether you are already funding journalism and media development or interested in doing so, this event aims at assisting in the creation of a vibrant, independent, and pluralistic media environment by fostering effective collaborations amongst the philanthropic sectors.
This event is for funders only.