EuroPhilantopics 2022: Co-creating the Future of Europe in Difficult Times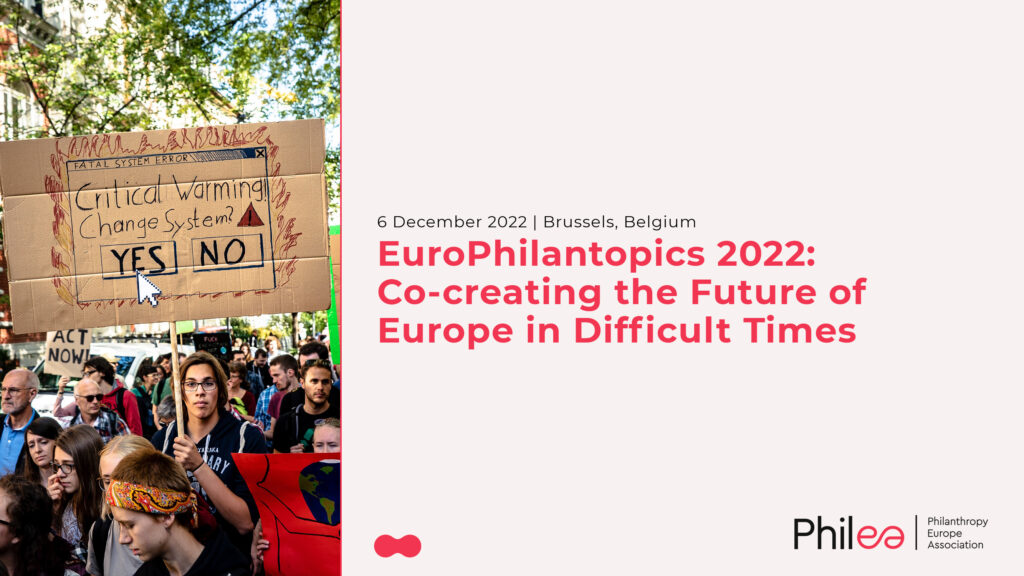 EuroPhilantopics 2022 will take place on 6 December, bringing together Philea's members and representatives from EU institutions to discuss how we can co-create the future of Europe in difficult times.
In light of the intersecting crises we are facing, there has never been a greater need to co-create agendas and work in partnership. How can philanthropy engage with policymakers when addressing climate change, increasing inequalities, the decline of democracy, and a war in Europe? How can we ensure that, one year following the introduction of the Social Economy Action Plan, the obstacles for philanthropy to operate cross-borders are removed?
EuroPhilantopics will return to its roots, in-person, in Philanthropy House, inviting Philea members and representatives from the European institutions to exchange on how to defend core European values, based on the rule of law, fundamental rights, and democratic institutions that work for people and planet, leaving no one behind.