CEO Retreat for Philanthropy Infrastructure Members 2023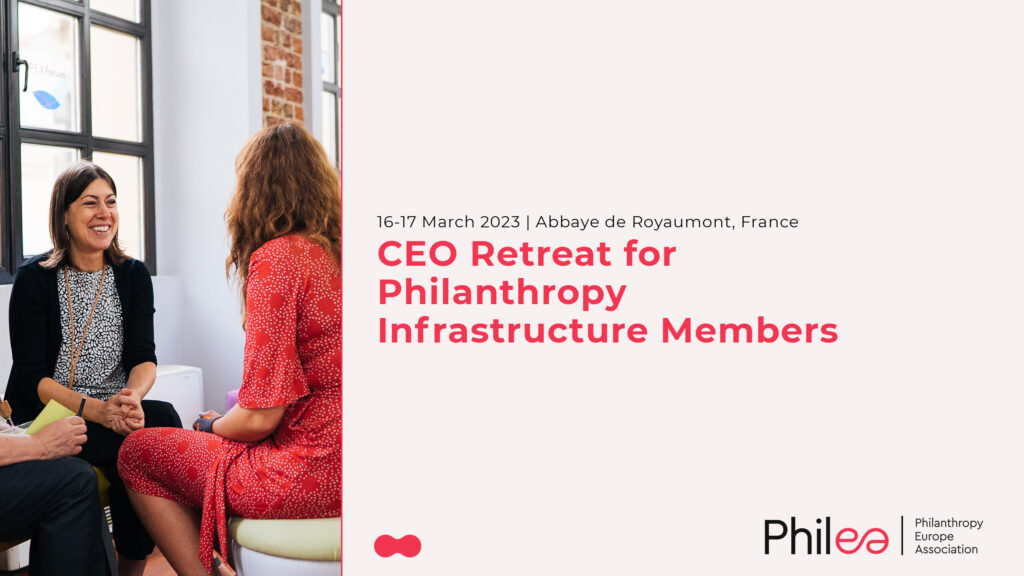 The CEO Retreat for Philanthropy Infrastructure Members will take place on 16-17 March, co-hosted with the French Foundation Centre at the Abbaye de Royaumont, France, bringing together Philea's Philanthropy Infrastructure Members to consider relevant strategic and operational issues.
Embracing complexity and adopting an approach that allows for balancing current crisis management with a longer-term view has become a mantra of recent years across various sectors, including philanthropy. Lurching from crisis to crisis, with an even more "Gloomy and More Uncertain" outlook, we have to face and respond to tighter financial conditions and at the same time embed longer-term resilience.
This edition of the CEO Retreat aims to position the work of philanthropy infrastructure organisations against the backdrop of the surmounting crises and demands, and look into the leveraging points available to philanthropy infrastructure organisations to contribute to charting a path forward to a more prosperous world.