C Summit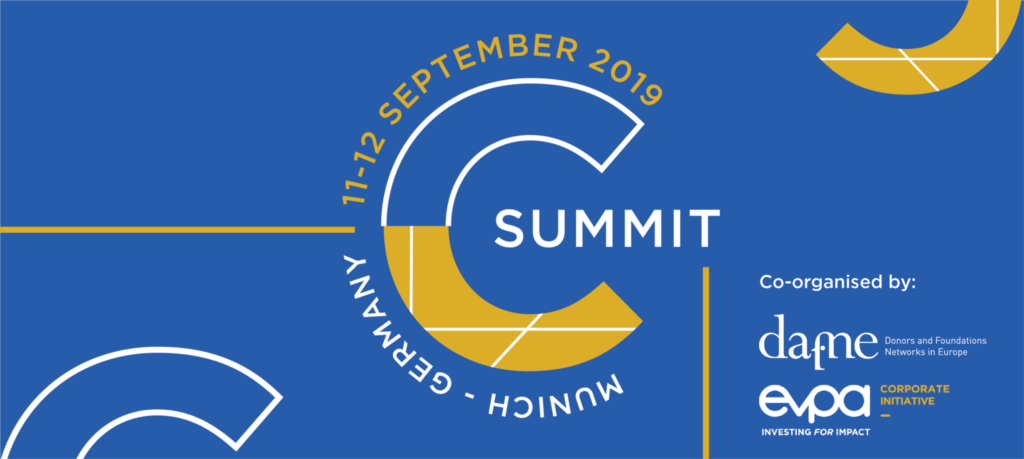 What is the C Summit?
The C Summit is the first European Corporate Philanthropy and Social Investing Summit that will gather corporate social investors and corporate philanthropists of all types with their European peers to share their knowledge and experience and learn together. The aim of this conference is to share knowledge, empower and inspire.
Come and join 150+ peers, engage in meaningful discussions, connect, and get insights into the most novel research insights and tools, designed to help you maximise your social impact.
This year's C Summit is organised under the theme of strategic alignment. Within our 1.5-day summit, starting at 17.00 on 11th September, we will explore the various ways in which you can align with your related company at industry, strategic or operational level, to help you achieve your social impact objectives, and to help the company learn from you.
Who is this C Summit for?
Corporate Social Investors and grant-makers, such as corporate foundations, impact funds, accelerators, CSR department;
Corporate managers and CEOs, keen on exploring the opportunities of strategic alignment with a CSI / foundation;
Academics and Consultants interested in the topic or working with CSIs/corporate foundations.
This event is organised jointly by DAFNE and EVPA, and kindly hosted by BMW Foundation.