PEXforum 2021: the importance of investing in imagination
For those of us who are lucky enough to be working from home in this pandemic, zoom meetings have become a regular and predictable part of our daily routines. Fortunately, this year's PEXforum, jointly hosted by Ariadne and Dafne, was thoughtfully designed with participation and creativity at its core – SenseTribe facilitated interactive sessions with room for illustration and poetry. What could have been another routine zoom meeting became a space for European philanthropy networks to collectively reflect, hope, and imagine.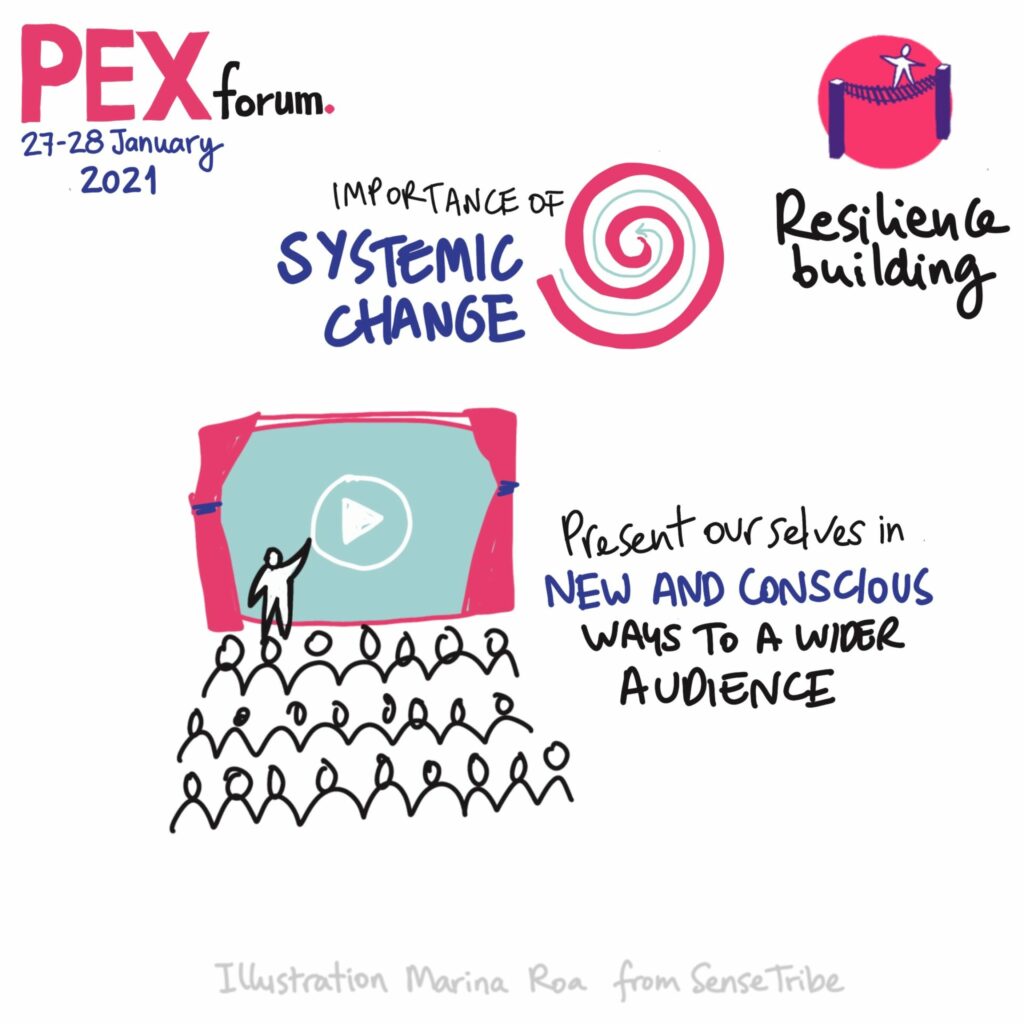 In the days following the PEXforum, I have been considering the emphasis Professor Geoff Mulgan placed on philanthropy's role in reawakening our social imagination. Imagination is central to empathy and to enacting the necessary social change to overcome the many layered and intersecting challenges of widening inequality, structural racism, the climate crisis, and a global pandemic – to name a few. The theme of this year's PEXforum was "Living up to Our Vision for a Sustainable and Just Europe". To do so, we must first imagine and articulate what a sustainable and just future for Europe means.
A 'problem of imagination', as Geoff described it, is limiting our ability to collectively imagine this sustainable and just future. Though the current system is failing and hurting many, it is difficult to imagine alternatives. It makes sense that the overwhelming sense of powerless at the challenges that lie ahead can make it easier to picture things getting worse than better. Emergency situations focus our attention on short-term response and don't allow for time to daydream about a better future.
Yet philanthropy has the unique freedom to do exactly that. To look ahead, to experiment, to take risks, to support the imagining of radical alternatives and fund them with a long-term approach. The 'problem of imagination' Geoff described does not mean Europe is lacking imagination. There are social movements, activists, artists and researchers across Europe reimagining our current world in the face of complex challenges. Reviving the social imagination requires recognising, partnering with and investing in those who have been doing this important imaginative work.
Joanna Pienkowska
Senior Policy and Engagement Officer, ACF