War in Europe: What can philanthropy do?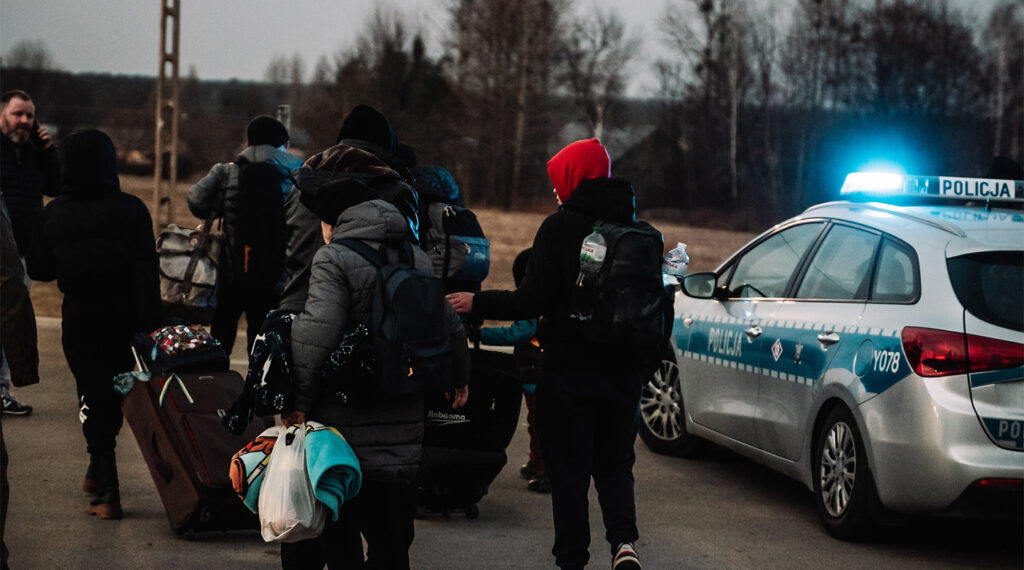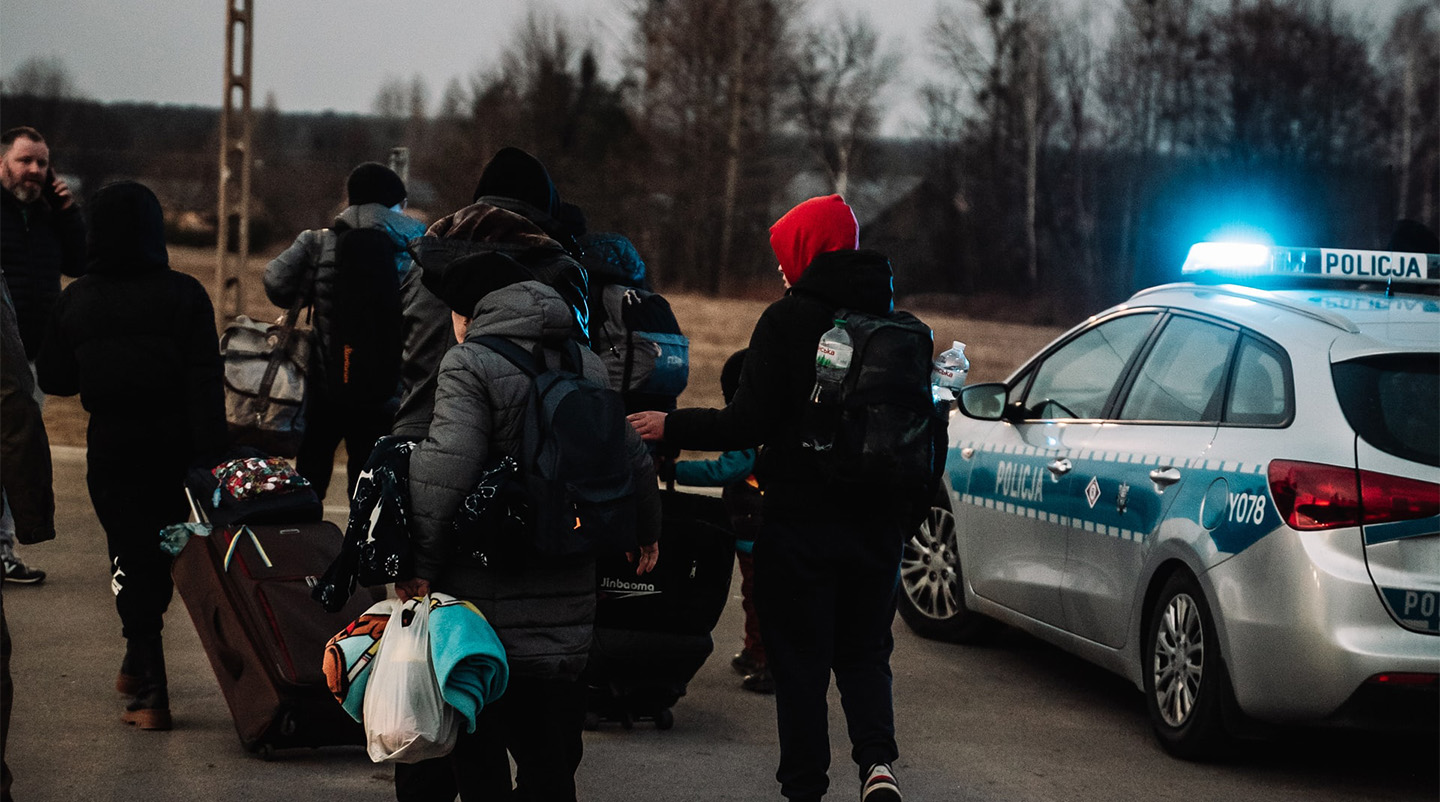 On 25 February we woke up in another world. The unbelievable had happened and images of a cruel war in Ukraine invaded our screens since. What happened? Why did we not see it coming? How could these atrocities not be prevented? Europe's promise of peace got shattered in one night. In the light of war ravaging Ukraine and Russia failing to respect international humanitarian law, we are desperate, seem helpless and utterly naïve.
So what can philanthropy do? The short answer is quite a lot.
Since the outbreak of war in Ukraine, philanthropy in Europe has mobilized more than €180 millions, mostly for humanitarian and emergency relief in Ukraine and its borders. Working with international organisations, partners and grantees on the ground, it has helped providing emergency support to millions of displaced and refugees with the supply of shelters, medicines, food, water, cloths and transportation, and it has contributed to actions welcoming Ukrainians with an open heart and open arms in another European country.
Many foundations and foundation networks like Philea released strong statements of solidarity. These declarations are important as they show that we stand with Ukrainians in their fight for freedom and democracy (#WeStandwithUkraine), and that philanthropy is united in supporting those who defend their rights, language and culture, and in providing help to civilians and civil society resisting the authoritarian regimes of Russia and Belarus.
Recently, key philanthropic partners launched a one-stop online platform Philanthropy for Ukraine bringing together initiatives and calls for donations from the European philanthropy sector for Ukraine and NGO community in Ukraine and neighbouring countries. Paired with on-going consultations and needs assessments, these actions allow to quickly match philanthropic funding and potential beneficiaries on the ground.
The European Cultural Foundation (ECF) is one of the foundations that was able to immediately respond to the Ukrainian crisis, as it had done to the Covid-19 crisis. In the first days of the pandemic, ECF launched a Culture of Solidarity Fund as a rapid response mechanism to support cross-border cultural initiatives of solidarity. The fund continues to provide grants across Europe in a spirit of European solidarity.
Equally, ECF launched in the days following Russia's violation of Ukraine's sovereignty a special Ukraine edition of its Culture of Solidarity Fund. It provides emergency help for artists, cultural and creative professionals and journalists but also supports cultural resistance against Russia's war and cultural expressions of hope for a European future of Ukraine. Grants support immediate and practical solidarity actions from the cultural sector for the community at large, helping for example the evacuation and preservation of works of art from grassroot self-organised spaces and workshops and residencies of artists who are forced to flee their country.
The Culture of Solidarity Ukraine edition is funded by nine partners (including ECF). Set up as a public-philanthropic partnership, Philea's Arts and Culture Thematic Network invites all foundations supporting the sector to channel their funds via the fund, and to use it as a launch pad for future emergency initiatives. While foundations have been eager to join the initiative, public funders struggle to find the way into the fund. "Philanthropy in Action" is also for foundations to advocate together for the EU and individual member states to join the initiative: to scale their action, to deliver joint responses to medium- and long-term cultural recovery needs, and to secure more impact on the ground.
If there is one certainty, that is that unpredictability is the new normal, and that public, private and philanthropic actors will have to equip themselves to be prepared for emergency situations in the near and mid-term future, and to work more closely together to address the complexity and interconnectedness of these emergencies. The Culture of Solidarity Fund contributes to addressing this reality in an agile, flexible and European way. It is a response to the future: As Europe will need to seriously invest in its preparedness, philanthropy can play a critical role in this process.
But there is more that foundations can do. As stated in Imagine Philanthropy for Europe (report commissioned by ECF & AKS to Wider Sense, Dec. 2020): Philanthropy needs to act internally and externally, push its boundaries and those of the European institutions. "Philanthropy in Action", is a philanthropy that is political, activist and inclusive.
In that spirit, and in support of Ukraine's arts, culture and cultural heritage, the European Cultural Foundation and its civil society partners Culture Action Europe and Europa Nostra, the three co-initiators of the Cultural Deal for Europe (#CulturalDealEU), just addressed the leaders of the European institutions, the French EU Presidency and the 27 Ministers of Culture an urgent plea for the EU to demonstrate a culture of solidarity, and to include emergency needs from these three sectors in the EU's humanitarian support to Ukraine, including in the soon-to-come Trust Fund for Ukraine (European Council Conclusions of 24-25 March 2022).
The civic-philanthropic call to action also invites the EU to explore the feasibility of combining and multiplying any future EU endeavors with action undertaken by European philanthropy and Europe's civil society active in the fields of culture and cultural heritage. This could lead to an innovative joint public-philanthropic fund as ventured by the Culture of Solidarity Fund.
The plea states, the Kremlin's war is, first and foremost, a war against European hopes and aspirations of Ukrainian citizens and a war against fundamental European values, dreams, ideals and culture. Artists, cultural workers and heritage professionals not only in Ukraine, but elsewhere in Europe and also in Russia, were among the most forceful voices to warn against the Russian aggression, condemn it, call for defiance and resistance, often at the risk of their own lives (Read the full call to action).
The war in Ukraine is at the same time a revealer and a catalyzer. It has revealed the determination of Ukrainians to fight to the end for democracy and for European values and principles. And it has catalyzed a sense of solidarity and unity of the European community that needs to be held up against all pressures and odds. We need to stay together, with Ukraine, and amongst Europeans to fight growing intolerance and authoritarianism, and to respond to the challenges of democracy today.
Authors

Isabelle Schwarz
Head of Public Policy, European Cultural Foundation