Philanthropy investing in arts and culture for public good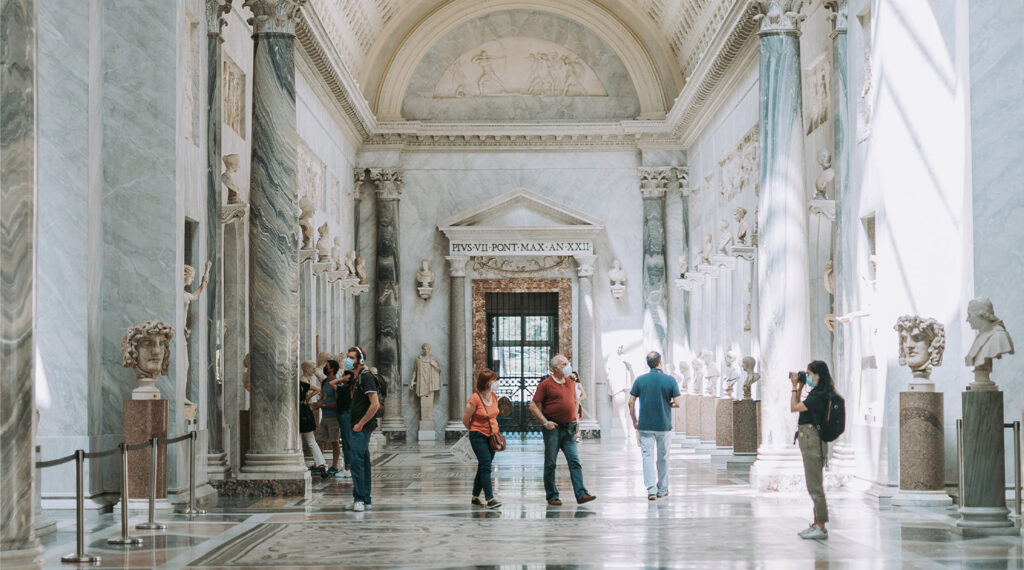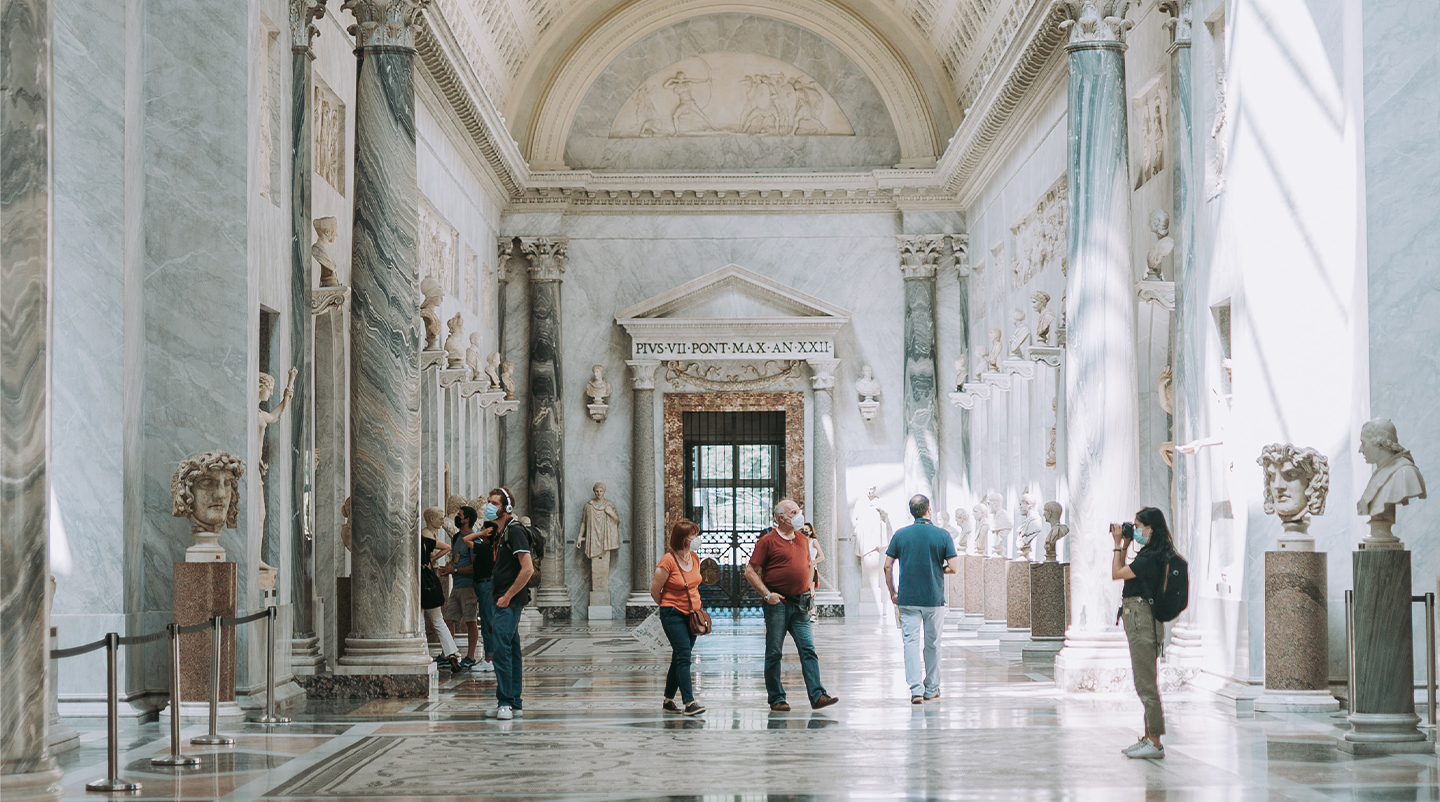 The Arts and Culture Network (ACN) was established in 2017 (within the former European Foundation Centre) by ten philanthropic organisations from six European countries.[i] One of the initial actions was launching the first edition of the "Arts and Culture at the Core of Philanthropy" mapping in 2019. Since then, additional foundations[ii] have joined the Steering Committee, and the network has been engaged in numerous activities that underscore the critical need for collaboration among arts and culture foundations.
In a rapidly changing world where arts and culture face unprecedented challenges, collaboration has become imperative for foundations seeking to create a meaningful and sustainable contribution to cultural development and society. ACN recognised that by working collectively, foundations could leverage their unique strengths, share insights, and pool resources to tackle complex issues that no single philanthropic institution can address alone. In light of the multiple crises that have impacted the world in the last few years, ACN is launching a new mapping edition, aiming to examine the effects of the crisis on philanthropic institutions; identify negative impacts that may have been encountered in their grantmaking and non-monetary support; and highlight positive changes that drive flexible funding solutions forward.
The mapping initiative, encompassing a survey and desk research, was conducted by Lucia Patuzzi, Philea's Senior Knowledge Development Manager, whose invaluable contribution was also instrumental in the first edition. The survey covered similar areas and questions as the first edition, aiming to gain comparative insights between the two periods (2018/2019 and 2022/2023). However, it also included new and specific questions to explore current issues and challenges in culture and philanthropy. In addition to the survey, comprehensive desk research was conducted.
The report presents the mapping initiative's findings, including quantitative data, some of which is comparable to the first edition. It also highlights numerous case studies and best practices that offer valuable insights into the diverse work of foundations in the arts and culture sector. These practices exemplify philanthropy's efforts in cross-cutting and cross-sectorial approaches to address challenges faced by arts and culture and advocate for inclusivity, diversity, mindfulness, and sustainability in shaping a more equitable and sustainable future. This edition of the report is a valuable resource for further in-depth exploration of various philanthropy and cultural projects. Additionally, it provides insightful observations on the current state of arts among European foundations that invest in arts and culture, shedding light on the diversity of their practices. This diversity is evident in variations in size, investment funds, and operational contexts, which are influenced by different levels of philanthropic and public investments in the arts and culture sector.
The report highlights various questions, but two notable positive changes in philanthropy stand out. First, it reveals a significant shift in philanthropic institutions towards more collaborative approaches in cooperation with the cultural sector and local communities. Unlike earlier practices that only involved foundations' beneficiaries in the consultation phase, new ways of working emphasise establishing collaborative processes with multiple levels of participation, recognising the importance of engaging stakeholders and communities in decision-making processes in arts and culture.
Additionally, the report underscores that one-fifth of the surveyed foundations now provide flexible funding, which is particularly crucial in the post-pandemic era when the cultural sector's increased precariousness. The foundations recognised the unstable working conditions as a critical challenge for the future sustainability of arts and culture. Flexible funding can help address this challenge by providing artists and cultural organisations with non-earmarked resources to navigate uncertain times and ensure their sustainability. After all, the fact that artists take significant risks in their innovative, creative, and research-driven artistic works requires changes in funding practices and a recalibration of funders' expectations. Recognising and supporting this risk-taking is crucial for breaking the cycle of scarcity that many non-profits face and fostering a vibrant and dynamic arts and culture ecosystem.
The practices presented in the report can inspire other foundations, motivating them to adapt their funding programmes to better align with the needs of the cultural sector, the artistic world, and society. Finally, this mapping shows that foundations play an undeniable and vital role in supporting art and culture. Their flexibility in financing and provision of non-monetary support is pivotal for the sustainable operation of cultural institutions, art collectives and artists, expanding their impact on society. Therefore, under such conditions, art can harness innovations to address societal problems, amplify the voices of marginalised communities, and envision a more equitable world for all. Art is a public good that deserves to be preserved and invested in, and foundations make an immeasurable contribution towards this goal, as revealed by the precise and informative new edition of this mapping.
—-
This piece was commissioned as part of Philea's report "Arts and Culture at the Core of Philanthropy"
[i] The ten foundations that initiated ACN were: Fundación "la Caixa" (Spain) (Co-chair), Prins Bernhard Cultuurfonds (The Netherlands) (Co-chair), Bikuben Fonden (Denmark), Fondazione Compagnia di San Paolo (Italy), European Cultural Foundation (The Netherlands), Fondation de France (France), Fondazione Cariplo (Italy), Fondazione CRT (Italy), Fundação Calouste Gulbenkian (Portugal) and Fundación Princesa de Asturias (Spain).
[ii] The following three foundations have joined ACN's Steering Committee: Kultura Nova Foundation (Croatia), Fondation Daniel and Nina Carasso (France and Spain), and Porticus (Austria).
Authors

Dea Vidović
Director, Kultura Nova Foundation