New Philea study maps the journey of Child and Youth Participation in Philanthropy
Philea's Children and Youth Thematic Network has published a study "Child and youth participation in philanthropy ‒ Stories of transformation" mapping the journey of how foundations and philanthropic organisations are becoming more inclusive when it comes to children and youth.
The report, created in partnership with Act2gether, encompasses a wide range of profiles in institutionalised philanthropy ‒ from operational to grantmaking, from small to large capacity. These foundations work very locally, but also run international programmes. The organisational diversity we found in this study proved that no foundation is too big or too small to embark on the journey of child and youth participation. The 11 case studies are based on interviews with philanthropy professionals and the children and young people they work with. These stories share the context and motivations for engaging children directly; the processes through which children were involved; some of the learnings and outcomes derived from the project; and also some of the obstacles that had to be overcome.
The rise in interest for children's participation is not separate from other streams of innovation in philanthropic practice. New models of governance, stakeholder involvement, participatory grantmaking, de-colonisation —these are expressions of the changing face of the philanthropic field, undergirded by a deep reflection on who holds power in society. The impetus for the study was the strong interest shared by the network members in children's participation as a means through which children and young people promote individual and collective well-being, address social inequality, access better healthcare, improve educational pathways, and foster democratic societies.
The study is in itself a milestone on the journey of supporting philanthropic practice in becoming more inclusive and closer to those it serves. The study comprises two major elements: 1) a survey of 40 European philanthropic organisations on their investment in children and young people, as well as whether and how children and young people are involved in decisions about programmes and grants; and 2) in-depth case studies of 11 of these organisations.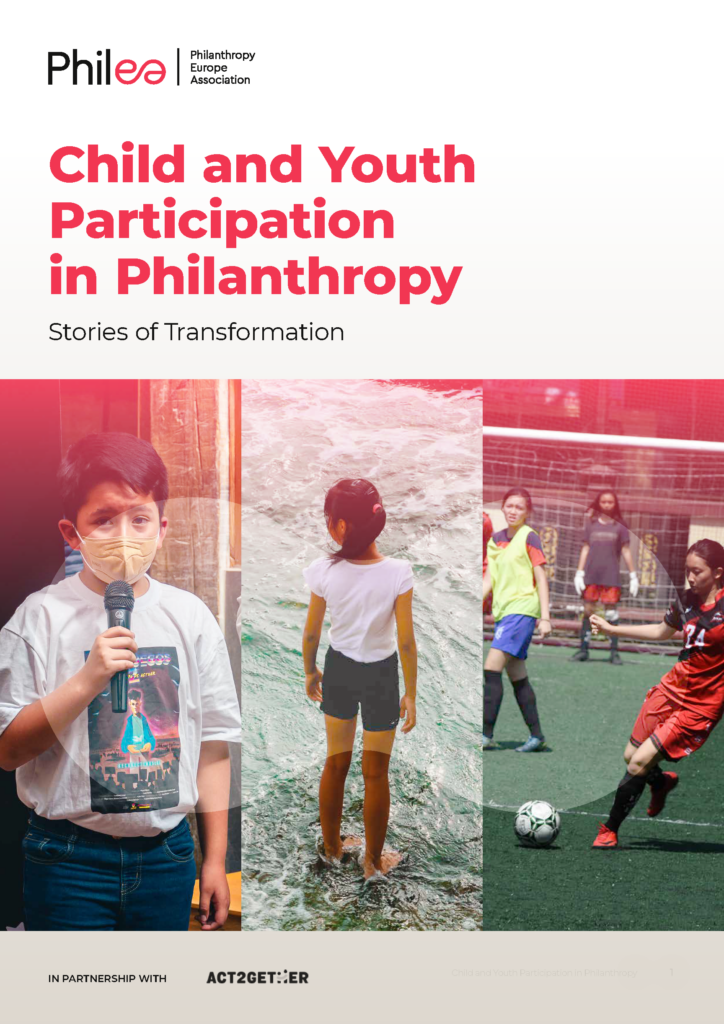 Download "Children and youth participation in philanthropy ‒ Stories of transformation"