New book, 'Philanthropy Back to the Drawing Board', urges self-reflection in philanthropy sector 
With his latest book, 'Philanthropy Back to the Drawing Board', philanthropy expert and author Rien Van Gendt urges philanthropy to critically and reflectively assess how it can best live up to the promise it makes – and the responsibility it has – of investing private resources for the public good.
With a focus on foundations, the book covers areas such as the legitimacy of philanthropy; the advantages and pitfalls of collaboration; aligning investments with mission; making the most effective use of philanthropic spending; operating systems and styles; and relationships with grantees and local communities, among several other topics.
These are set out in the context of today's multiple challenges, including the war in Ukraine, the climate crisis, growing inequality and the rise in anti-democratic sentiment. Considering the rapidly evolving nature of these crises, and the uncertainty they bring, lessons of the past no longer provide answers – hence the need for philanthropy to go back to the drawing board.
"Philanthropy back to the Drawing Board' offers a framework for a sound philanthropic discourse that is long overdue," said author van Gendt. "Foundations should have the courage to revisit so-called 'best practices' and take a fresh look at their moral compass, strategies and operations." 
The book was launched at Philanthropy House in Brussels, at an event to mark the European Day of Foundations and Donors, with EU policymakers including European Parliament Vice President Beer, as well as European Cultural Foundation CEO, André Wilkens and Fondazione Compagnia di San Paolo Secretary General, Alberto Anfossi.
"Instead of drawing on achievements from the past, we need draw a new design where philanthropy centralises people, place, and planet. This book offers a guide to those who wish to shape it," added Delphine Moralis, CEO of Philanthropy Europe Association (Philea).
'Philanthropy Back to the Drawing Board, 'available online only, was published by Philea with the support of European Cultural Foundation and Fondazione Compagnia di San Paolo.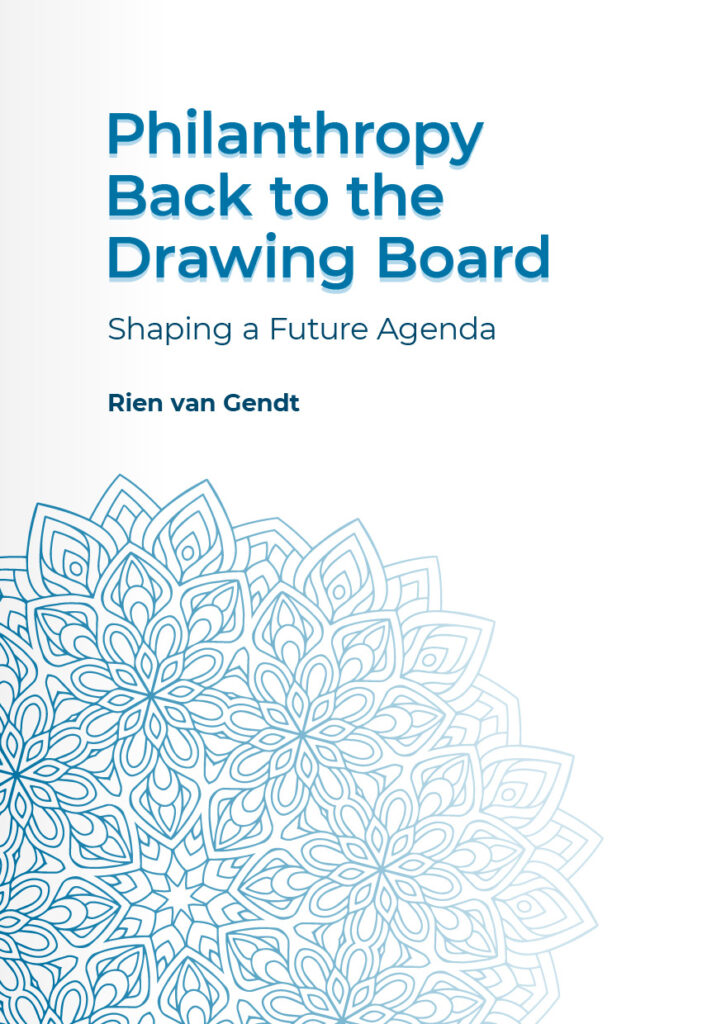 Download 'Philanthropy Back to the Drawing Board'