PEXforum 2024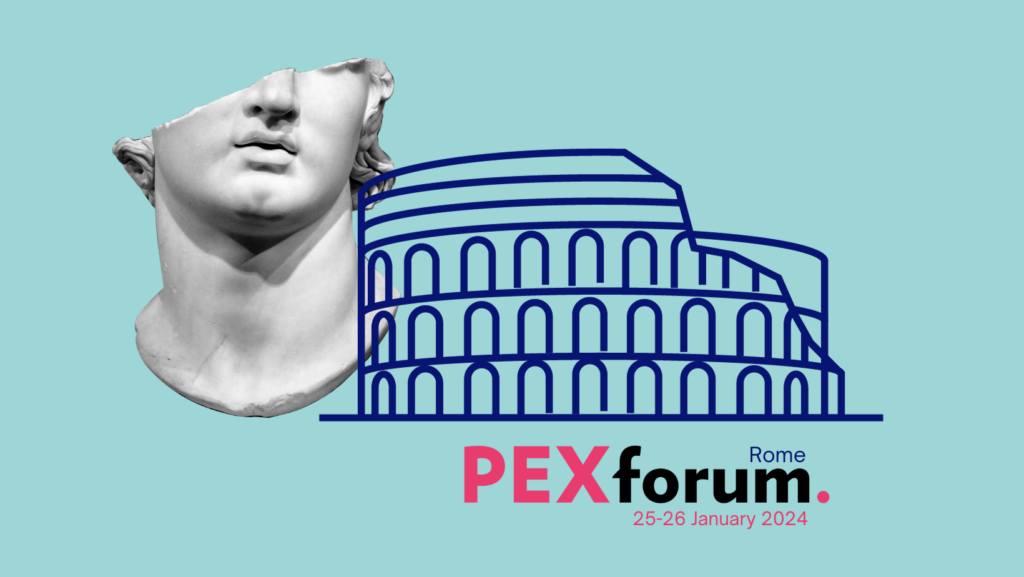 PEXforum 2024 will take place on 25-26 January 2024 in Rome, co-hosted with Acri and Assifero, bringing together philanthropy infrastructure professionals from all over Europe.
From problem-solving to exploring, from knowing to unlearning, from change-making to change-seeking: how can we embrace the new roles of philanthropy infrastructure? These are the key questions for the upcoming PEXforum, which will be the space to explore the multiple roles of philanthropy infrastructure, turn today's challenges into tomorrow's opportunities and practice courageous philanthropy in our own contexts.
PEXforum is an innovative space in the philanthropy sector where there is no single stage: every participant is an active contributor and co-creator. By practicing participatory and interactive methodologies, we will embark on courageous conversations to learn and unlearn together, challenge and motivate each other in fireside chats and PEX peer empowerment sessions. We will tap into our collective imagination in a futures literacy lab, co-create our shared infrastructure in an open space and design the future of the PEXcommunity together.
PEXforum will bring together practitioners from philanthropy infrastructure, representing national associations, funders networks, regranters, philanthropy advisors, impact alliances, giving platforms and communities of practice in the philanthropy ecosystem, working at the regional, thematic, national, European and global levels.
To register contact Alina Shenfeldt.