PEX quarterly catch-up
The PEXcommunity is growing, so are the needs and desire to come together periodically, to share what the PEXcommunity has been up to, to connect people and ideas and to be more impactful together.
The launch of the What if? Reimagining philanthropy event series, the preparation of a global climate commitment with the support of the Philanthropy Coalition for Climate and exploring ways to link up gender justice and racial equity to other activities run by philanthropy networks across Europe are just a few examples of how the PEXcommunity is joining forces to develop the European philanthropy agenda.
Therefore, it is with great pleasure we invite you to the PEX quarterly catch-up which will take place on the 1 June at 10:00 – 12:00 CET.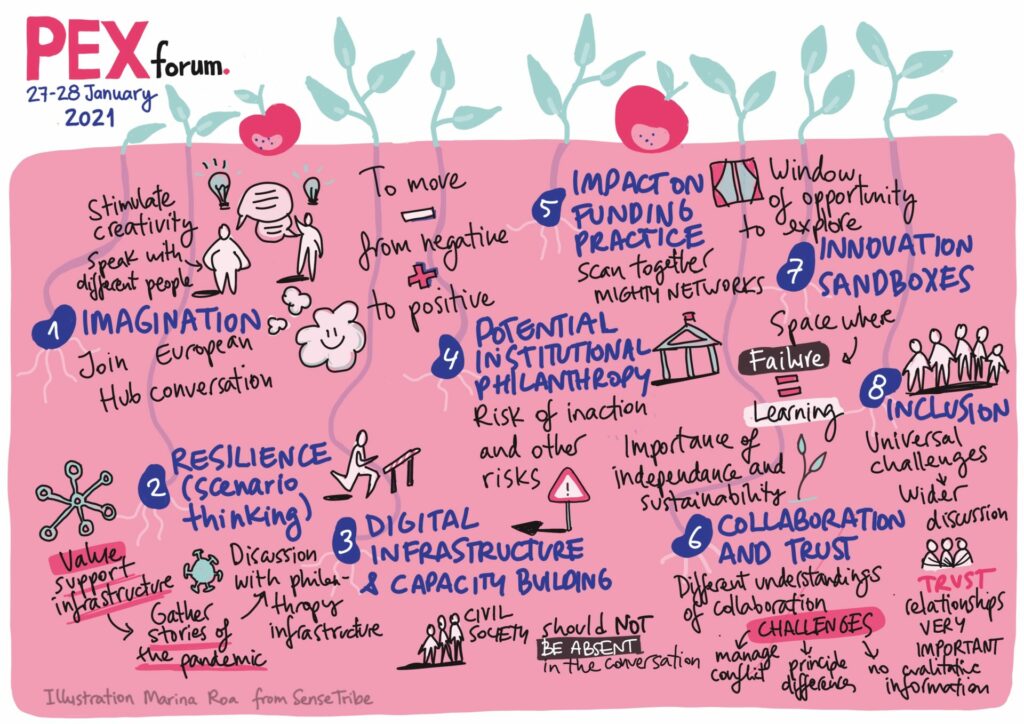 The event will feature an inspirational speech by Kyrill Hartog, Are We Europe, "Cross-Border Storytelling: Discovering Europe Through a New Lens", followed by a moment of collective reflection.
Kyrill is a journalist, communications consultant and chief editor of Are We Europe. As a Dutch-Russian-Spanish third culture kid who speaks six languages, he's always been fascinated by borders and different ways to overcome them.
How can you support preparing this meeting?
We would like to ask you for your ideas and suggestions for the PEX Magic Box with Magic Questions. We invite you to share your suggestions on which questions you think the PEXcommunity needs to work on and answer. Please send your questions to Biray Bensu De Meulemeester (biray.demeulemeester@dafne-online.eu) by 23 May EOD.
See you the week after next…
Looking very much forward to catching up and co-shaping the future of PEXcommunity with you all!
For more information about the invitation, please contact Biray Bensu De Meulemeester biray.demeulemeester@dafne-online.eu