The value of Social Economy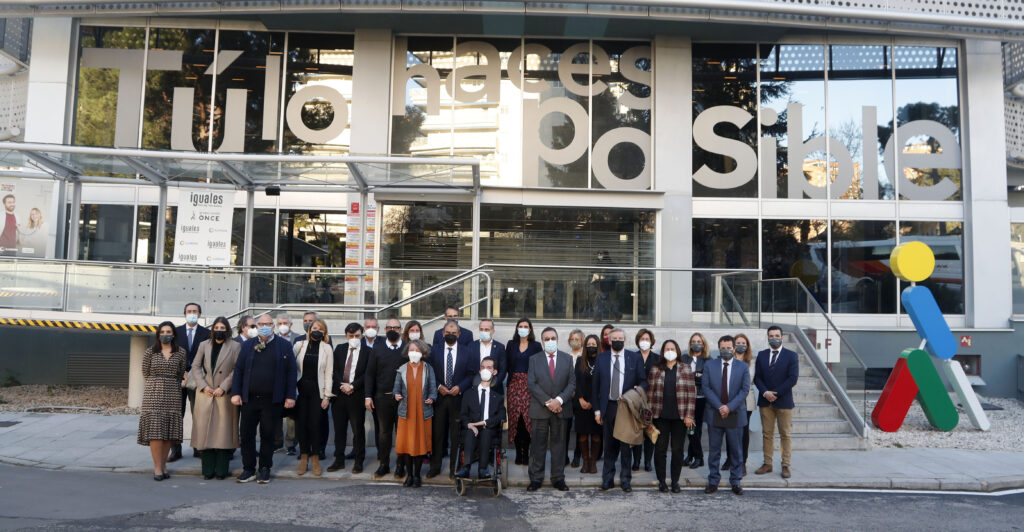 Social economy organisations are entities that give priority to social and environmental objectives and reinvest most of their profits in themselves. In Europe, 2.8 million social economy organisations employ 13.6 million people and offer solutions to the main challenges facing our societies. These organisations cover a wide variety of sectors, from healthcare services to recycling, and have a variety of formats, from cooperatives to social enterprises. Strengthening the social economy not only creates jobs, but also enables organisations to increase their social impact throughout the EU. The Social Economy Action Plan makes it easier for social economy organisations to grow and flourish.
The European Parliament is currently working on a report into the European Social Economy Action Plan, which was presented by the European Commission last December.
To that end, fourteen MEPs from the European Parliament's Committee on Employment and Social Affairs have visited Madrid to learn about the social economy business model. In Spain, there are more than 43,000 social economy organisations that provide employment to more than 2 million people, both directly and indirectly, which represents about 12.5% of the total employment and contributes 10% of national GDP, according to data from the Spanish Social Economy Employers' Confederation (CEPES).
The delegation, led by MEP Katrin Langensiepen (Greens/EFA, Germany), applauded the good practices in this area after three days visiting different social initiatives. Boosting the social economy system "could give us a solution" so we can make progress in inclusion, and "Spain shows that there are positive examples," the German MEP pointed out, and she underlined that this social economy system "must be extended to all of Europe."
The group of MEPs began their tour with a visit to 'Torre ILUNION' where they held a meeting with the directors of Grupo Social ONCE and CEPES in a working session that showcased practical and leading examples of the social economy in Spain.
In his speech, Grupo Social ONCE's Chairman, Miguel Carballeda, explained the operation of this "model of social and workplace inclusion for blind or disabled people that is unique in the world". "The world's largest employer of persons with disabilities (58% of the workforce) and the fourth biggest non-public sector employer in Spain, that has been working for nearly 83 years to improve the quality of life of a great number of people".
Carballeda highlighted the strength of the social sector and social economy in Spain and the EU, as assets to be used to implement post-pandemic recovery plans. "We want our country to be part of an increasingly social Europe," he emphasised.
José Antonio Pedreño, Chairman of CEPES and Social Economy Europe, also stressed that "this visit has been important and enriching for members of parliament of all political shades in Brussels and Spain and has allowed them to gain first-hand knowledge of the magnitude and entrepreneurial leadership of the social economy and its contribution to the challenges faced by Europe and that are keys to a fair, inclusive and sustainable recovery." These values are provided by this business model that operates in all economic sectors with companies of all sizes.
Next, representatives from the different families of the Social Economy shared the values that make their organisations different. Isabel Peñalosa, Director of Institutional Relations and Legal Counsel of the Spanish Association of Foundations (AEF), underlined that "foundations, as social economy organisations, are key to developing the welfare society and collaborating with the administrations in areas of general interest". "We in the foundations sector welcome the Action Plan that recognises the role of philanthropy and points out some of the obstacles that non-profit organisations face in the European area and that may limit their potential."
Finally, the representatives of the European Parliament Committee on Employment and Social Affairs visited the 'Por Talento Digital' training and employment centre of the ONCE Foundation, which works to improve employment prospects for people with disabilities in the digital and technological fields. Since its launch in 2019, more than 12,000 people with disabilities have been trained in digital skills thanks to this initiative. It is part of the series of projects that the Fundación ONCE has been carrying out, since 2000, in partnership with the European Social Fund, which has enabled more than 400,000 people with disabilities to get career advice, almost 150,000 to get training, and more than 105,000 have found employment. Last year, 45% of these people were women.
Authors

Lourdes Márquez
Social and International Relations, Fundación ONCE