Responsible grantmaking at the intersection of climate justice and digital rights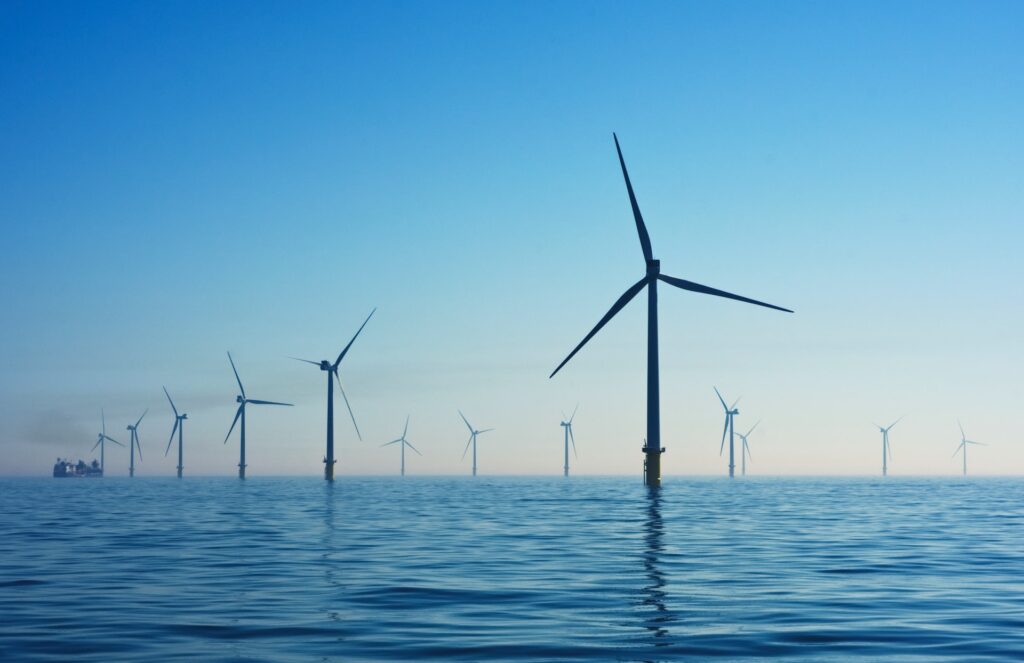 The science is clear: We are living in a climate crisis. We need to rapidly change to a more just and sustainable society. As a digital rights funders coalition, we strongly believe that we have the responsibility to support this transition by investing in sustainable internet infrastructures. To this end we supported research that has resulted in a set of reports into what impactful grantmaking could look like at the intersection of climate justice and digital rights. We hope these reports will shed light on this complex issue and point to possible paths for the way forward.
Why this research
The internet is to this day the world's largest coal-powered machine despite prevalent narratives that digitisation implies sustainability. Its expanding infrastructures, data storage, computational processes, and business model are increasingly putting a strain on the planet in various ways, and estimates show it exponentially escalating into the future:
Critical raw materials needed for our personal devices, cars, and physical infrastructure
Considerable energy, water and land are needed to run data centres as companies encourage users to upload everything to the cloud
Enabling and expanding other extractive industries, such as the fossil fuel industry, and reinforcing harmful systems, like surveillance capitalism
Climate mis- and dis-information started offline but has escalated in scale and impact stalling climate action and endangering climate activists
We need a place to start, and a guide to show us how to responsibly fund at this intersection so we can create an internet infrastructure that centres people and planet over profit and capital. Despite this nexus between the internet and environment, we are only in the early stages of integrating philanthropic funding strategies across these intersections.
This set of eight reports, supported by Ford Foundation, Mozilla Foundation, and Ariadne, is just the beginning of a long-term process to understand the implications and intersections of climate justice for digital rights and take action to address the climate crisis from this generation and all that come after.
Key takeaways from this research
The planetary scale of the problem looks daunting. As APC (Association for Progressive Communications) noted in their second issue brief, both the climate crisis and digital rights are global in scope; linked to exercising key rights; require coordinated action of market, state and citizens; and live within cross-cutting policy areas.
If climate and environment is a lens that we can apply to any human rights issue, where should we begin in relationship to technology? Below are seven notable issues and framings from the research:

The environmental toll of digital infrastructures

From server farms to bitcoin mining, energy, land and water are exploited at every stage of the lifecycle of our digital devices and infrastructures. The challenge is two-fold, the (intentional) invisibility of this infrastructure beyond those who are directly harmed, and the methods companies employ to hide their true resource consumption via intellectual property and security loopholes. For this reason, The Engine Room (TER) notes we should "scrutinise corporate sustainability pledges by technology companies, which might only be a drop in the bucket compared to the full range of harms caused."

Access to information and climate disinformation

Business for Social Responsibility (BSR) found that "the collective ability of governments, companies, and communities to achieve the Paris Agreement will be enabled by an information environment that supports the wide dissemination of high-quality climate science". The most prominent producers of climate mis- and dis-information are fossil fuel companies via ad campaigns on platforms like Meta and Twitter.

Beyond influencing individuals on social media, politicians are heavily influenced by climate dis-information they find on social media platforms. Given their powerful position to influence policy and shape the narrative, their misinformed climate understanding can have an outsized effect on the climate conversation and action from governments.

Increased surveillance of environmental activists and land defenders

Although not new, the research shows increased threats to environmental land defenders around the world. TER highlights the "new laws banning protest and intensified surveillance against climate movements around the world "significantly limiting the ability of climate justice communities and movements to protest and push back against those perpetrating harm. Much of the targeting of activists has taken place via digital platforms where they're first identified, subjected to trolling, in some instances doxxed, and in cases involving powerful opposition, killed." The digital rights community is already active in the security and privacy field, but more work is still needed to protect the people at the frontline of the movement.

Advocacy and campaigning

Well-designed and targeted advocacy campaigns still have the power to push back against harmful systems and extractive business models of Big Tech, mining, and fossil fuel companies, among others. APC shows how Global South digital rights activists have been focusing on the harmful consequences of extractive mining, and their environmental and human rights implications.

Governance

APC explores what the internet governance sphere can learn from governance debates on environmental issues. What allowed me to ground their argument was the example of applying environmental law to regulate the environmental harms of the internet infrastructure. They ask if it would be possible, using the Aarhus Convention, to demand more information on the massive natural resource-dependency of data centres, the environmental cost of using and manipulating data, and the projections of greenhouse gas emissions from our use of technology.

Open practices and climate monitoring

Open Environmental Data Project documented the ways citizen science and open practices provide tools to adapt, mitigate and empower communities to take their future into their own hands, when the government and private sector prioritise profit.

Migration justice

Another complex challenge shown in the research sits at the intersection of migration justice, climate migration and surveillance capitalism. Climate change is a root cause for displacement and migration across borders over the last decade. Many governments experiencing an influx of climate refugees have been reinforcing and expanding their border security in response, further investing in militarisation of border police and surveillance technology. Pushing back against surveillance capitalism helps everyone.

Political opportunity – Twin transition

We are at a tipping point for action for the climate and the future of the planet. At this moment, we are also witnessing a movement towards digitisation within the EU and beyond. This twin transition is an opportunity to make decisions that lead us towards the sustainable internet we need.
Recommendation to funders
To work towards climate-supportive infrastructures we need digital rights funders and practitioners to integrate climate justice within their strategies, operations, and grantmaking.
Bringing people together to build coalitions, learn each other's vocabulary, backgrounds etc., while taking into account the differences between the two movements:

Histories, vocabulary and political orientation

Adversarial vs cooperative relationship with private sector

Providing space for actors from the Global South to define and document extractivist practices and solutions to these issues. "Extractivism" in the context of this brief refers to the formal and informal mining of minerals used in the production of technology in the Global South.
Calls to action
Authors

Maya Richman
Project Manager Digital Powers, Ariadne Network

Fieke Jansen
Researcher, Data Justice Lab