Making the case for philanthropy within the Social Economy Action Plan (SEAP) – One year on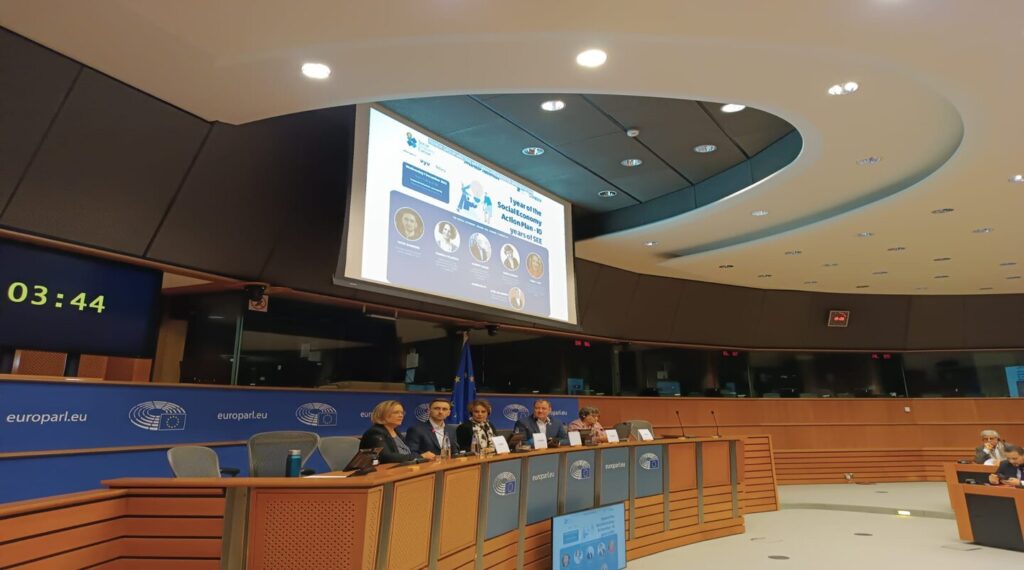 SEAP recognises foundations as important players in the social economy ecosystem, and Philea has a strong interest in supporting the implementation of the action plan in collaboration with Social Economy Europe (congratulations also on the 10-year anniversary of SEE of which we are a founding member) and other key stakeholders. I had the pleasure of speaking at both the launch event of SEAP last year, and at its first anniversary event held on 7 December ‒ and I have to say that I find the various developments all over Europe in that space of time very encouraging.
Philea gathers 250 foundations and 30 national associations of foundations, representing over 10,000 foundations in Europe and beyond. Across the continent, there are 147,000 foundations of various sizes that give €60 billion euros annually and have €511 billion of assets and endowments.
It is important to recognise that all of them have decided to use their own private, financial and non-financial resources for the public good, which makes them flexible and innovative in their attempts to address various social issues. On the other hand – these resources are often not enough for scaling, and this is when foundations look for opportunities to build bridges and collaborate with others. In this context we face key challenges: We are keen to work across European borders, but face legal and tax challenges when we do so as we still cannot benefit from the single market; and there is a need to launch foundation-targeted co-investment mechanisms within the InvestEU Programme to bring public/philanthropy collaboration to the next level.
But we don't sit and complain about these challenges – instead, we are looking for solutions and allies to overcome them together. Just this month we held our flagship event – EuroPhilantopics at our Philanthropy House in Brussels – which connects our sector with EU policymakers. At the gathering we discussed possible joint actions in the future implementation of the SEAP.
But implementation is happening even beyond the EU's borders. I am representing Mozaik Foundation from Bosnia and Herzegovina, a small private foundation operating in the Western Balkans. We are an impact investor in early-stage social enterprises, and in the last 5 years we have invested in 68 social businesses, all founded by young people. The survival rate after the first year is 80%, and in the last year these initiatives had revenue of over €2.5 million.
And we did this despite the hostile business environment, which has proved difficult even for traditional businesses. There is no ecosystem of support, so when social businesses needed different financial instruments to succeed and scale – we had to create them. We reached out to the private sector, banks in particular, and established the first social banking mechanism. But banks are banks – they ask for financial guarantees. Since the European Investment Fund does not operate in BiH, unfortunately, we again had to turn to ourselves and our private partners to secure the financial guarantees.
I believe there is a lesson to be taken there – we have a saying that for something to succeed, you need lots of love and some scarcity. Please have this in mind when you create programmes of support to the social economy in the future.
On behalf of Philea and Mozaik, I want to congratulate SEAP on its first anniversary and confirm our commitment as foundations to continue to engage with the EC and national governments around the Action Plan and its vision!
This text is based on a speech given at the European Parliament Social Economy Intergroup event on 7 December.
Authors

Vesna Bajšanski-Agić
Chief Executive Officer, Mozaik Foundation