Learning from BUILD – Why it matters and how, right now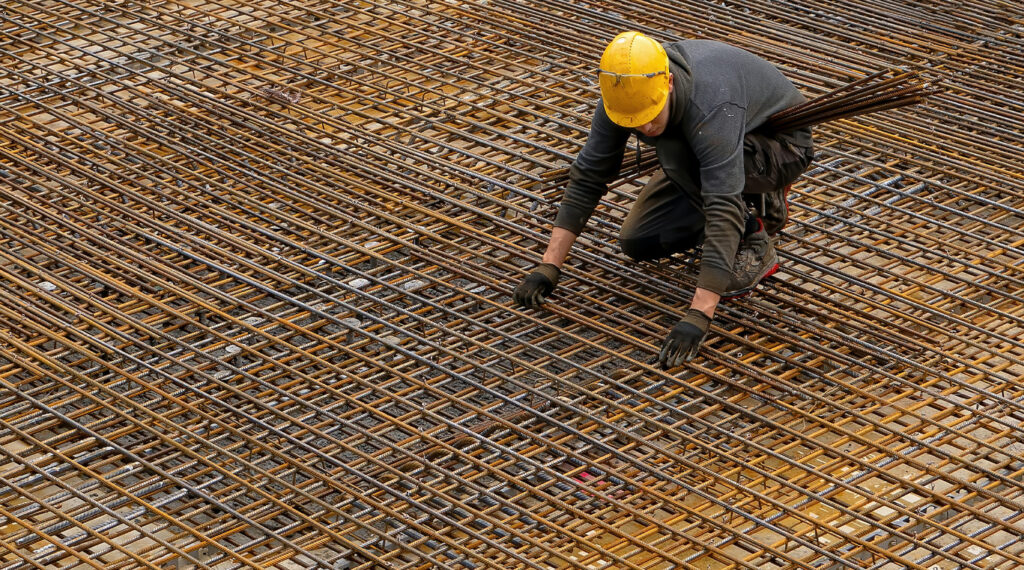 Meeting the moment – What organisations need now
Mission-driven organisations in pursuit of social change need to be strategic, strong, persistent, agile and adaptable to effectively address today's complex social challenges and to operate in our current dynamic conditions and volatile environments.
Ironically, it is often the funding modalities meant to support these organisations that sometimes constrain them. Restricted funds can tie organisations into linear frameworks that do not account for the iterative nature of systems change. Short-term funding can limit the organisational thinking and planning necessary to reach long-term goals, and often can constrict the breadth, depth, and scope of solutions. And inadequate funding of projects, programmes, and indirect costs can force organisations to either starve their programmes and operations or subsidise them with precious, limited unrestricted funds.
The BUILD approach
In 2016, the Ford Foundation announced its $1 billion Building Institutions and Networks (BUILD) initiative to strengthen institutions and networks committed to reducing inequality. BUILD grants provide five-year, unrestricted funding and dedicated support for institutional strengthening in order to build strong and resilient organisations that can achieve their intended impact. BUILD grants are complemented by peer learning and technical assistance for institutional strengthening and network weaving. From 2017 to 2021, BUILD supported over 340 organisations in 33 countries with the $1 billion funding.
BUILD Learning and evaluation
Learning and evaluation are key components of BUILD that allow us to inform and improve our grantmaking practice and effectiveness, and to share our experience and learning with other funders. With this commitment to systematic learning, iterative improvement, and robust evaluation, the foundation engaged NIRAS in 2017 to conduct an external developmental evaluation of BUILD. Developmental evaluation is an approach that collects and analyses real-time or close to real-time data that helps to frame concepts, surface issues, track developments, and test iterations in service of learning, adaptation, and evidence. The developmental evaluation approach lends itself particularly well to the complexity of both the BUILD intervention and its grantee partners including: a multi-layered funding intervention of different levels, starting lines, and intensity; a heterogeneous cohort of organisations of different sizes, structures, sectors, and locations; and dynamic operating environments with a multitude of contexts and conditions.
The evaluation focused on the design and implementation of BUILD; organisational resilience; and the relationship between institutional strengthening and mission impact. It utilised quantitative and qualitative methods, and multiple primary and secondary data sources (grant documents and coding, financial reports, case studies, full cohort survey, in-depth interview survey, among other sources). The findings were triangulated and validated – e.g. did the various data sources reinforce (or contradict) each other, and did the findings resonate with grantee experience? – to prepare interim and final evaluation reports.
While the final evaluation report is deep and nuanced, the findings were clear – the BUILD approach is uniquely beneficial across the broad range of organisations in the cohort. The evaluators found that the BUILD model worked for different types of organisations and networks (small, large, more established, and more emerging) in a variety of contexts (US, Global South, challenging environments, experiencing leadership transitions, etc.). The evaluation also demonstrated the ways in which strengthening institutions and networks advances organisations' missions by contributing to medium-term programmatic outcomes and developing the pathways and conditions for long-term mission impact.
The evaluation also showed that the combination of multiyear, flexible support with an explicit commitment to institutional strengthening had a synergistic effect greater than the sum of its parts. Grantees described this type of support as "a game-changer" and "transformative," stating that it freed them from the constraints of "one-size-fits-all grantmaking."
The quantitative findings were robust. Among many other positive results, findings included:
From an individual entity perspective, 90% of responding grantees reported that their strategic clarity and cohesion is stronger; their relationships with Ford staff are deeper and more meaningful; their financial position is more secure; and their ability to respond to strategic opportunities is enhanced.
From a mission impact perspective, 80% reported they could more effectively Implement programmes, and were able to adapt to contextual threats.
And importantly, BUILD helped enhance a ripple effect with 80% reporting that they were better able to partner within their ecosystem, and strengthen their networks and fields.
What's trust got to do with it?
Trust is at the core of BUILD. In fact, one of the stated outcomes of BUILD is to develop deeper, more strategic, and more trusting relationships between programme staff and BUILD grantees. A true partnership toward shared goals is essential to the success of multi-year unrestricted funding, and trust is a crucial part of this relationship. The evaluation showed that more than two-thirds of respondents reported a more trusting relationship with their programme officer, often illustrated through more strategic "thought partnership". Trust reaps rewards in achieving shared goals, as explained in this excerpt from the evaluation: "BUILD grantees systematically reported higher scores than non-BUILD grantees on the extent to which the Ford Foundation understood their organisation's strategy and goals, on the Ford Foundation's awareness of the challenges they were facing, on the level of comfort they felt about approaching the Foundation if a problem arose, and on the extent to which the Foundation exhibited trust in the organisation's staff."
Trust takes time, but time is not the only or even the most important factor in establishing trust. We found that the BUILD funding approach shifts the transactional nature of the funding relationship to one that fosters collaboration and trust in which the programme staff play a role of support and accompaniment. It is an approach that normalises the inevitable shocks and disruptions that occur over the course of a grant, and emphasises the accompanying learning and course corrections towards more impactful grantmaking. Rather than a discussion based on checks and balances, it is a dialogue on shared goals and vision and grappling with complexity. The conversation shifts from transactional items: transactions, reports, deadlines, timelines, and outputs to a dialogue about distance and direction travelled, and the necessary detours on the way to goals and objectives.
The shortcomings of restricted funding
Multi-year, flexible funding and commitment to institutional strengthening are often viewed as too big, too long, and too risky. But does restricted funding reduce risk or increase probability of effectiveness? Risk is better mitigated by due diligence upfront. It requires assessing leadership, programmes and results, or more simply put: good people, a good plan, and a good track record. Nor is restricted funding the best response to ensure financial accountability. The better predictors of financial accountability are timely audits, strong financial systems and sufficient funding.
Similarly, low overhead rates are not a proxy for efficiency. In fact, inadequate support for core costs contribute to the non-profit starvation cycle which prevents organisations from shoring up the very systems and operations needed for sound fiscal management, essential compliance mechanisms, robust monitoring, evaluation, learning, strong governance and accurate and timely reporting.
Funding the future we seek
In April 2021, the Ford Foundation board approved a second phase of BUILD with an additional $1 billon in grantmaking. We are committed to evaluation and learning, iterating and improving, informing our practices, and embedding BUILD principles in all our grantmaking over the next five years.
Restrictive funding modalities can be a barrier to supporting complex social change in a dynamic and volatile environment. Interestingly, it might be the simple elegance of BUILD – five-year unrestricted grants that include dedicated funding for institutional strengthening – that allows it to be responsive to and supportive of complex social change. Multi-year funding, flexible support, and institutional strengthening helps to develop strong and resilient organisations, and unleashes them to tackle deeply entrenched social challenges with long-term and agile solutions.
Authors

Victoria Dunning
Senior Program Officer, BUILD