An enabling environment for Europe must not be taken for granted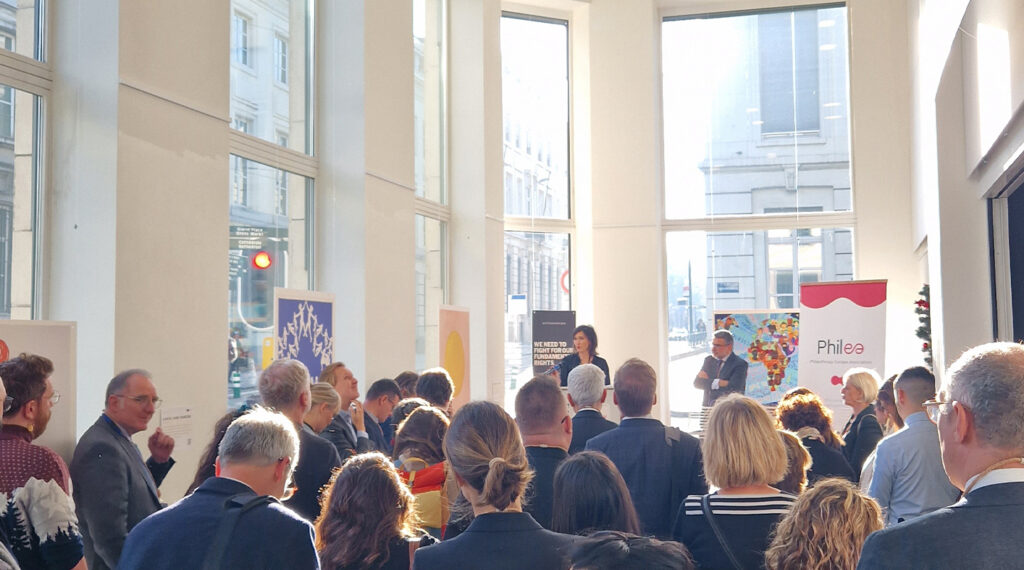 Our message to EU policymakers is clear: Philanthropy and foundations can do better and carry out their important work more effectively if they operate in a more enabling environment.
While in a global context the European space for philanthropy may seem relatively stable, we have learned over the past years that even within Europe and the European Union we cannot take this for granted.
We are striving to defend philanthropic space in the face of new restrictions put on our sector, the wider civil society space and the rule of law; and in an environment of threats to democracy and fundamental rights. And we need to ensure that we are able to enlarge the toolboxes where needed, taking into account a wider social economy agenda, to be able to respond to the green, digital and social transitions in a meaningful and effective way.
The Covid pandemic saw many European governments work to stimulate philanthropy to help address the crisis. However, we are also seeing some governments deliberately working to close it. This and other barriers continue to burden the operating of philanthropic organisations and donors.
Both at Member State and EU-level, additional reporting requirements designed to address money laundering and terrorism financing continue to create difficulties for philanthropic organisations, including obstacles stemming from the application of concepts that do not fit our sector, such as reporting on beneficial ownership.
Foundations and donors also face legal and tax barriers when operating across borders as a single market for philanthropy does not yet exist and foreign agent laws are still being discussed at country level.
Furthermore, while the sector tests new digital and impact investing tools on the programme and asset allocation side, laws are sometimes too restrictive and slow to adapt to the desire of foundations to enlarge their toolbox.
The desire to participate in philanthropy is generally well-established in Europe. Though it remains to be seen how the war in Ukraine and the energy crisis will impact this progress, we are witnessing more collaboration within philanthropy and with governments, the business sector, and within the wider non-profit sector in response to the increasing societal challenges
The path to a better enabling environment across Europe is complex but crucial. While the job is not yet done, there are positive developments in the pipeline at EU level:
The Council Recommendation for Social Economy;
A new EU Social Economy Gateway to information on EU funding, policies and initiatives;
A "transition pathway" to help the green and digital transitions of the social economy;
Guidance to Member States on cross-border philanthropy taxation;
A legislative instrument for associations and non-governmental organisations; and
A potential new co-investment facility for philanthropy under InvestEU.
The philanthropy sector can and should play a key role in co-shaping this agenda to unleash its potential for good.
This article highlights some of the key findings of "The Philanthropy Environment in Europe," a new release by Philea and The Indiana University Lilly Family School of Philanthropy.
Authors

Hanna Surmatz
Head of Policy, Philea