Gender equity is moving to the top of the philanthropy agenda – but there's an elephant in the room
The Generation Equality Forum at the beginning of July set out an ambitious agenda for gender equity worldwide. The philanthropic organisations who pledged 4 billion € towards women's and girls' rights should be key actors to deliver on the commitments made in Paris. However, to become the impactful and credible change agents we need them to be, foundations and donors have to deal with a big elephant in the room: the absence of women leaders in their top decision-making structures.
By Helene Wolf
About two months ago, I attended the virtual gathering of governments, foundations, business and civil society at the Generation Equality Forum in Paris. This was one – if not the – largest international gathering solely dedicated to gender equity since the Beijing Declaration was signed by heads of states in 1995. Over three days, leaders and activists discussed the state of women's and girls' rights and, most importantly, announced their financial commitments: The meeting closed with more than 30 billion Euros pledged to advance gender equity worldwide. Nearly 4 billion Euros were committed by philanthropy, led by the Bill and Melinda Gates Foundation, Ford Foundation and the Open Society Foundations.
The Global Acceleration Plan developed throughout the Forum lays out six areas of action, led by so-called cross-sector Action Coalitions: combatting gender-based violence, ensuring women's access to land and decent work, improving access to reproductive health worldwide and closing the gender digital divide are just some examples of the ambitious goals. Among these, the Action Coalition on Feminist Leadership and Movements may not seem as urgent. But I would argue it's critical to realise all the others, and ultimately, the Sustainable Development Goal Nr. 5 on gender equity.
But there is an elephant in the room
Large parts of the Forum (which mostly took place virtually with only some VIPs coming together in person in Paris) were dedicated to the announcements of commitments and financial contributions. These messages were largely delivered by the CEOs, head of states or Chair of Trustees. And in most cases these positions are held by men.
So apparently the announced revolutionary action towards gender equity is supposed to be led by men: Out of the ten wealthiest philanthropic institutions in Europe, only two are currently led by a woman CEO, and only four have a woman Chair of Trustees. The global picture is similarly bleak: Of the 10 largest foundations, only three are managed by a woman CEO and only one (!) has a woman Chair. The quick research I did for this text suggests, that many of the actors never had a woman in their top leadership position. If foundations don't include women as part of key decision-making on programming and investments, can they be the truly impactful and credible actors we need them to be?
Even though foundations aim to be frontrunners on social justice and equality, other sectors are way ahead when it comes to diversity in leadership and specifically women leaders. The UN and EU both achieved gender parity in their leadership. The business sector has started to understand the benefits of gender diverse leadership teams and are increasingly urged to hire women leaders by their investors and shareholders. And even non-profit organisations are increasingly led by women as data from our most recent FAIR SHARE Monitor suggests.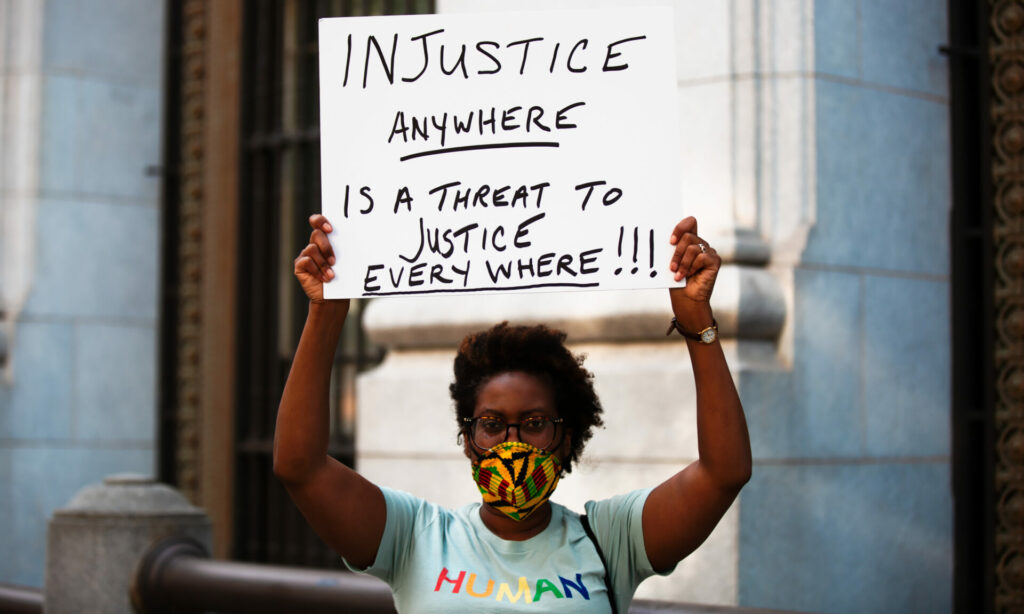 Let's invite the elephant to the table
"As the data shows, there's an elephant in the room: the absence of women in decision-making spaces in the foundation sector. At this point, she's quite sizeable, and there's little room to walk around her. And she is trumpeting, demanding to be heard. She does not expect to be freed overnight but she expects to be acknowledged."
As the data shows, there's an elephant in the room: the absence of women in decision-making spaces in the foundation sector. At this point, she's quite sizeable, and there's little room to walk around her. And she is trumpeting, demanding to be heard. She does not expect to be freed overnight but she expects to be acknowledged.
To leverage the potential of the commitments towards gender equity, philanthropy should make equally strong commitments about their internal power and decision-making structures by:
regularly collecting, publishing and monitoring data on the representation of women – and other underrepresented groups – in key leadership positions.
setting concrete and tangible objectives and targets for more gender equal and diverse leadership teams.
working out a plan for action on how to achieve these targets.
Accountability, political will and true leadership on this issue will move the elephant from the middle of the room to the table, turning her from an obstacle to a driver of innovation and transformation.
This process will be uncomfortable because the discussion about leadership is ultimately a discussion about power and its current unequal distribution. But especially the concept of Feminist Leadership, one of the core principles of the Generation Equality agenda, offers innovative approaches to power-sharing, diverse representation, and collective decision-making.
Philanthropy has immense power, both based on its financial resources and its impressive networks of grantees and partners. This is a unique opportunity to use this power for good – by leading the way towards a diverse, equal and inclusive philanthropic sector.
European philanthropy should lead the way
A process like this becomes less scary when one is not alone. European philanthropic actors are well connected through networks like Dafne and have started to set up platforms for innovation such as PEX. Our experience at FAIR SHARE, working to advance more women leaders in non-profit and civil society organisations, has shown that an accountability tool like the FAIR SHARE Monitor, combined with a shared commitment for change and jointly embracing a new, feminist concept of leadership can make a difference.
We invite all philanthropic institutions, organisations, and visionaries to join us on our journey. If the different parts of the social impact ecosystem – from donors to grantees – come together we can truly start building Generation Equality and finally free the elephant. Let's start today.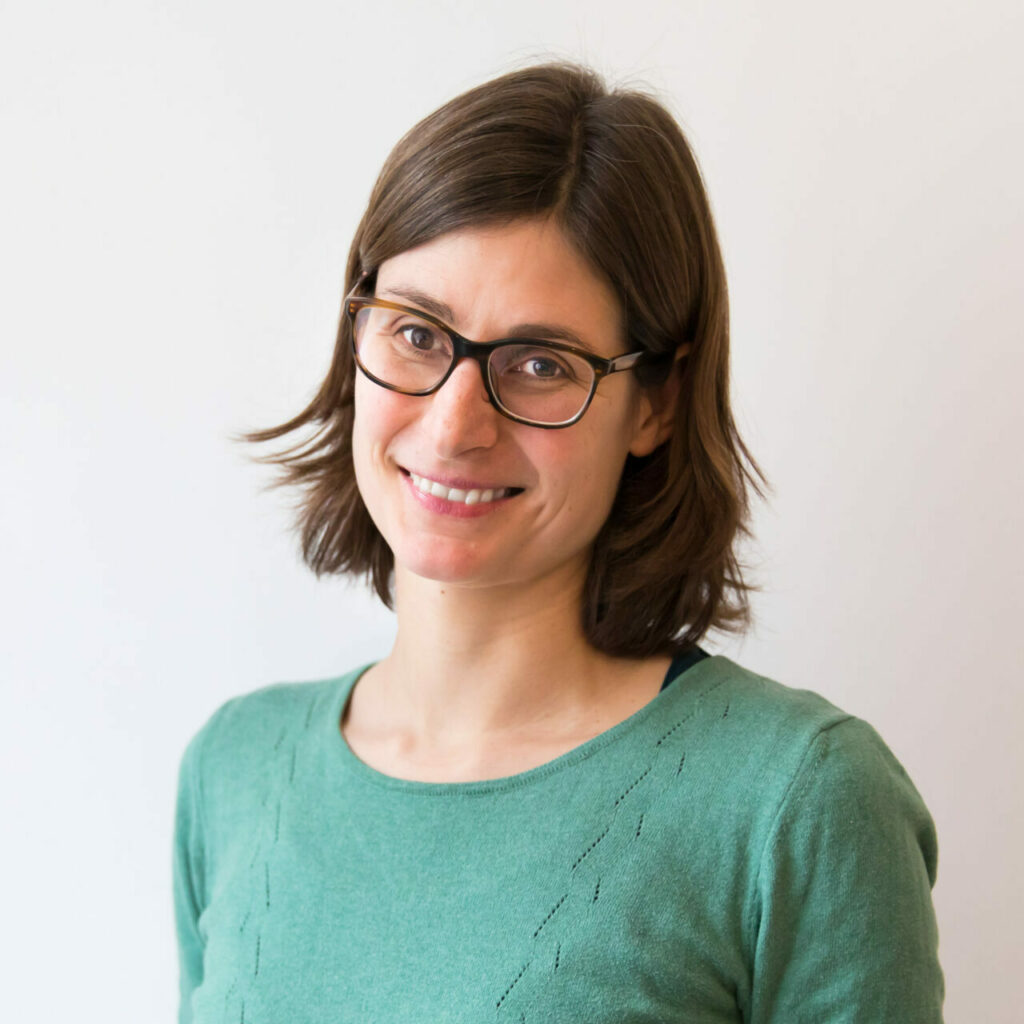 Helene Wolf is the Co-Founder and Executive Director of FAIR SHARE of Women Leaders.
Twitter: @fair_wl
Email: helene@fairsharewl.org