Ukraine a year on: Giving with impact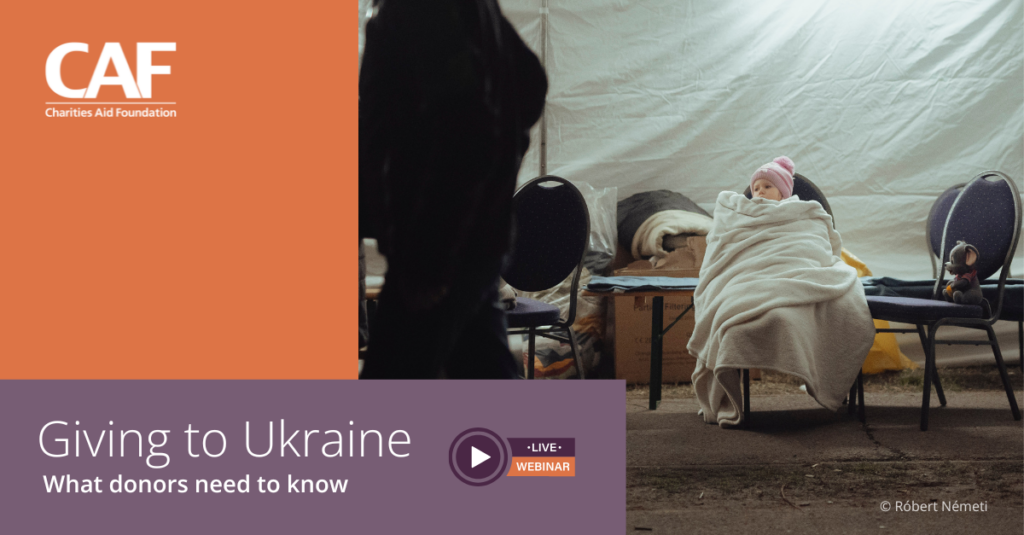 The Charities Aid Foundation will host the webinar "Ukraine a year on: Giving with impact" on 25 April.
More than a year since Russia's full invasion, the effect on Ukraine's people and scenes of devastation continue to shock the world. This webinar will be a deep dive into how donors can ensure the greatest impact with their giving in support of Ukraine and its refugees. Join speakers from the Zagoriy Foundation in Ukraine, BCause in Bulgaria and the Academy for the Development of Philanthropy in Poland as they share their insight into the situation on the ground, how they have been reacting to the challenges and how localised giving can be transformative. With the effects of the crisis likely to be long lasting, hear first-hand how donors can continue to support charities as they work through the implications.