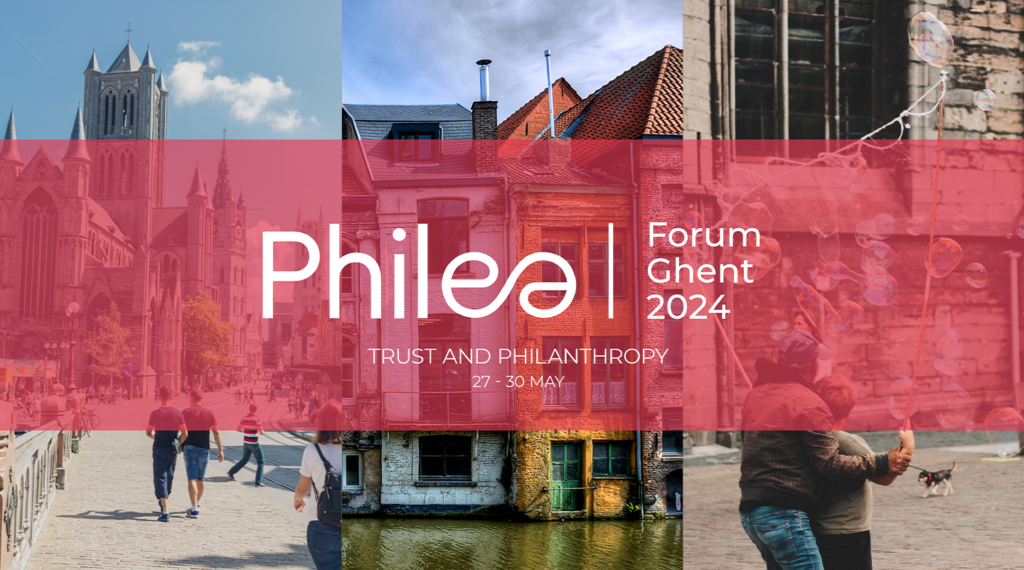 The Philea Forum 2024 will take place on 27-30 May, 2024, in Ghent, Belgium, under the title "Trust and Philanthropy" hosted by the King Baudouin Foundation.
In an era marked by the ongoing erosion of public trust in established institutions and growing demands for democracy, equality, climate action and social justice, philanthropic organisations face critical challenges. How can they build and maintain trust in the eyes of the communities they serve? And how can they help push back against the constant flow of misinformation?
2024 session development
Philea is shaking things up for the Philea Forum 2024, and changing the way we select sessions for the programme. We have been listening to our members about their experiences from previous events and their recommendations for the future, and we have heard them loud and clear.
This latest edition of the Forum will celebrate and honour the deep commitment that our membership has to collaboration and impact. As such there will be no call for proposals, with the sessions in the programme being inspired by themes and ideas from our groups (networks, communities and committees).