Journalism Funders Forum – Breakfast Bite: The Expanding Funding Gap for National Newsrooms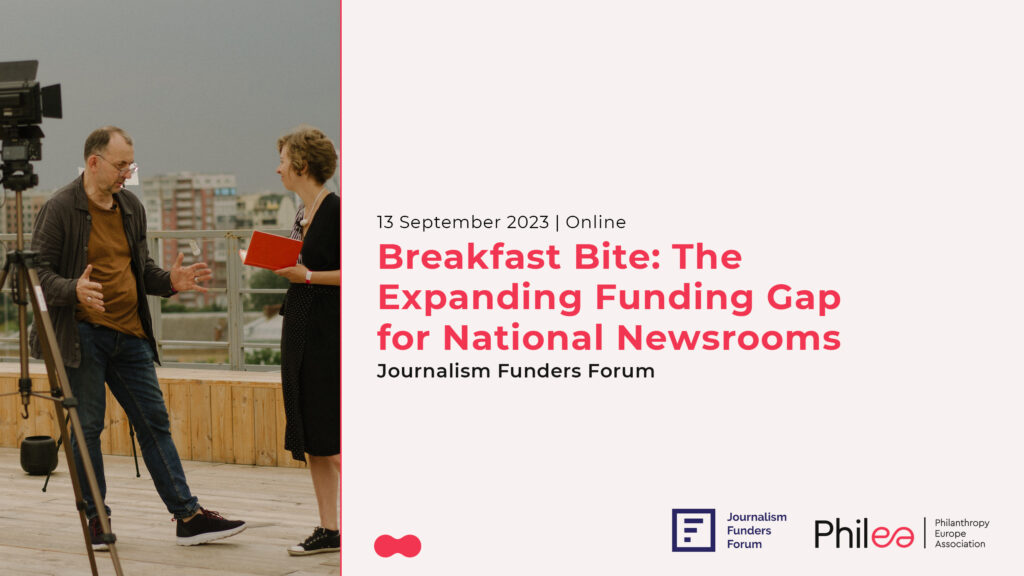 The Journalism Funders Forum will host its next Breakfast Bite on "The Expanding Funding Gap for National Newsrooms" online on 13 September.
Despite their major role in democratic resilience and re-democratisation in Europe, national media outlets are struggling and facing increased media capture. Meanwhile, journalism funders are pulling out of Europe and those who remain often focus primarily on infrastructure and cross-border journalism. The JFF Breakfast Bites offer journalism funders an informal way to connect, learn from each other's practices and share their own strategies in a short one hour conversation. JFF encourages foundations new to the field to join and get a taste of journalism funding in a low-key setting.
Aron Suba, Open Society Foundations and Willem Lenders, Limelight Foundation will provide a brief impression of the situation and present ways their foundations tackle these challenges.