Future of philanthropy: a global conversation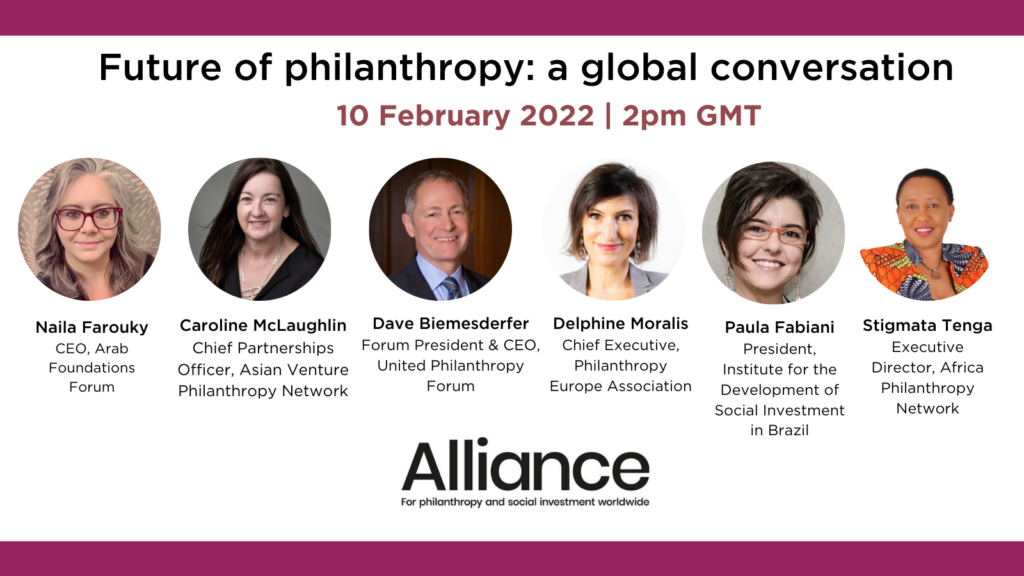 Alliance Magazine will host "Future of philanthropy: a global conversation" online on 10 February, the final conversation in a series of seven marking the organisation's 25th anniversary.
What does the future of philanthropy look like? Over 2021, as part of Alliance magazine's special 25th anniversary celebrations, that question was explored through six special digital events across Africa, the Arab region, Asia & the Pacific, Europe, Latin America, and North America. The final event in the series will see voices from each of those six panels to have a global conversation.
Philea's Delphine Moralis will be speaking alongside representatives from the Africa Philanthropy Network, the Arab Foundations Forum, AVPN, the Institute for the Development of Social Investment in Brazil and the United Philanthropy Forum.