EFC Conference 2021 – From crisis to opportunity – How can philanthropy accelerate sustainable change?
The EFC will host its Annual Conference on 18-20 October, in Vienna.
The event will focus on the role of philanthropy in accelerating sustainable change and catalysing a more holistic response to the vast challenges that still lie ahead.
The event will take shape via four interwoven strands (Climate, Democracy, Philanthropy and Society), each moderated by a thematic expert, and will consider the four underlying themes of culture, digital agenda, education and civic engagement.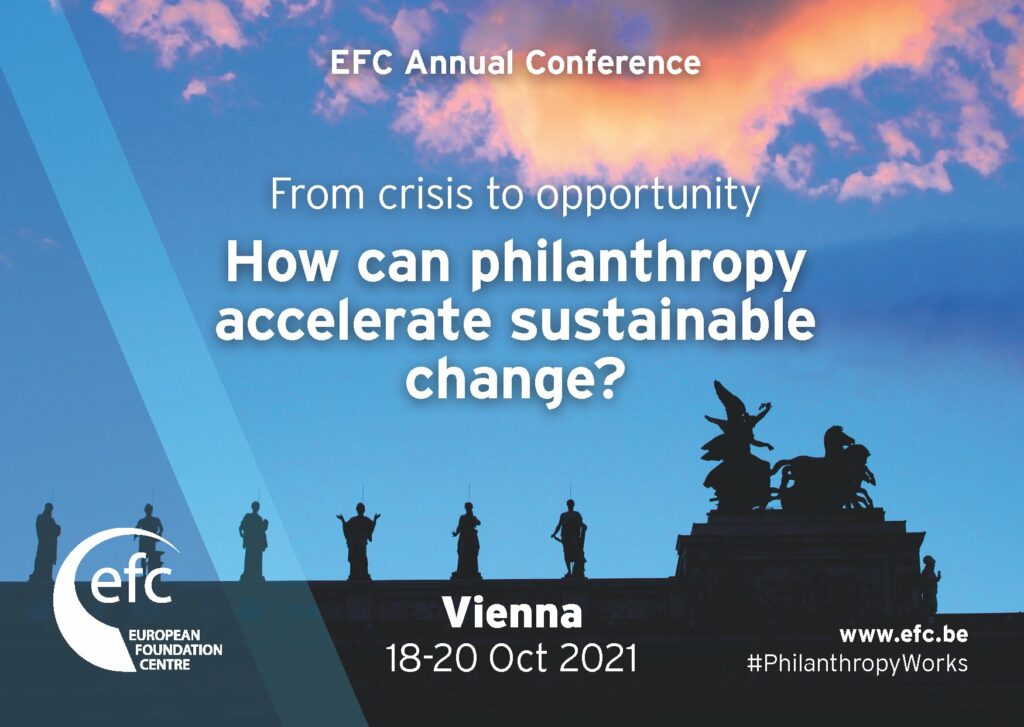 Check out the programme here.