EEFG Webinar Series – The Just Ecological Transition – Working on the intersection between environment and society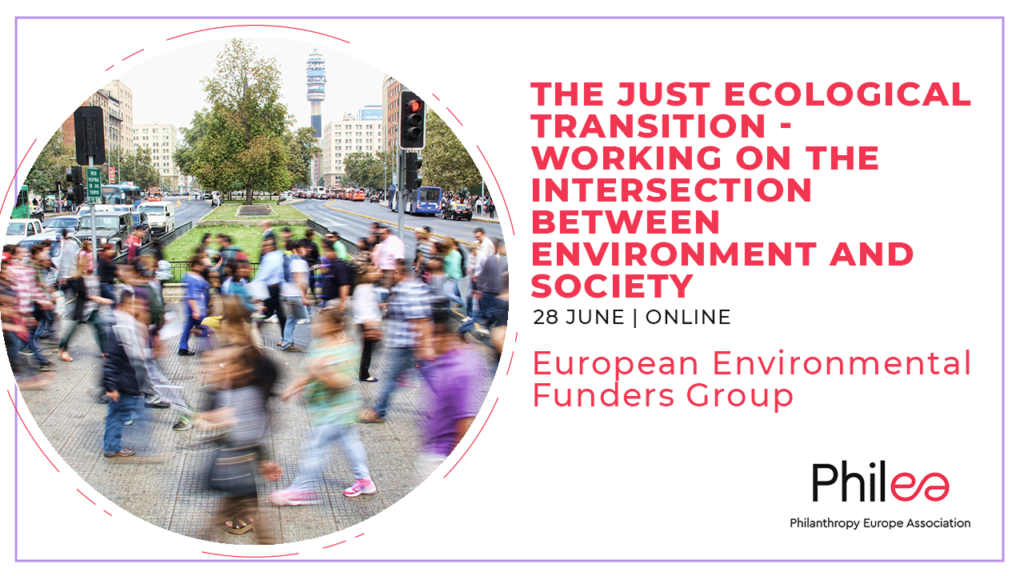 The European Environmental Funders Group (EEFG) will host the second webinar in a new series on "The Just Ecological Transition" exploring "Working on the intersection between environment and society" on 28 June.
The webinar will delve into the means and methods by which environmental funders can work on the intersection between the environmental and social aspects of a just ecological transition. Through case studies, environmental funders will have the chance to explore its challenges and opportunities, to work with new partners and grantees, and shine a light on how environmental funders can combine forces with socially focused organisations to advance a successful just ecological transition.
Opting to pursue a dialogue and support action on just ecological transition is not only important for leading towards a climate neutral economy, but also brings interconnected and multidimensional solutions to the social, economic, and environmental challenges that our society faces today. The webinar series will build on the key messages and lessons learned at the 2021 EEFG Autumn meeting, where topics of systemic resistance towards sustainability were examined, and role of foundations in triggering social and political changes were presented. Echoing the need for a funders collective and systemic action.