Art of Fundamental Rights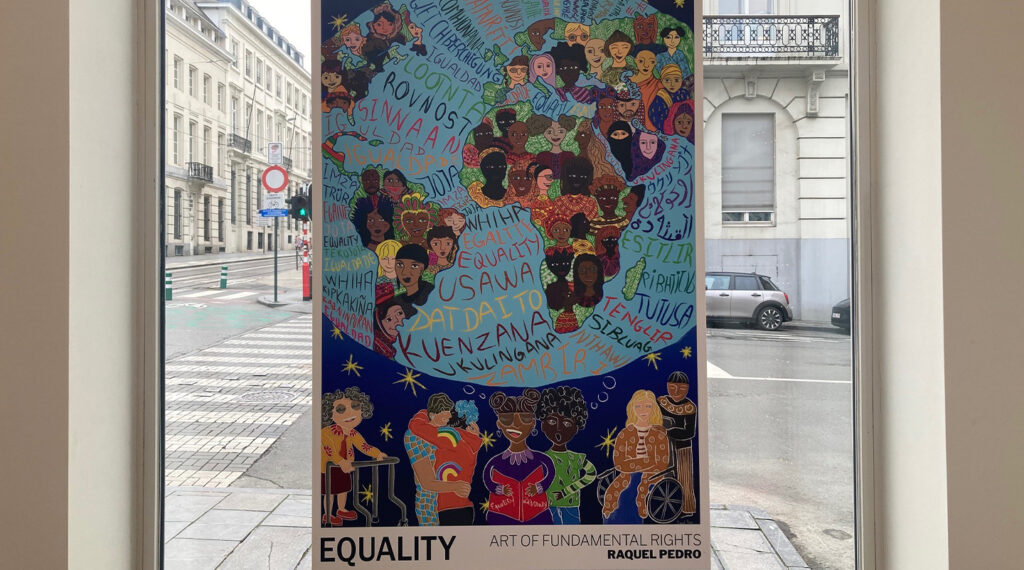 Philanthropy House welcomes its new exhibition "Art of Fundamental Rights" by Nyt Europa from 1 December to 1 July 2023, consisting of seven artworks by professional artists from across Europe, each interpreting the EU Charter of Fundamental Rights through different art forms.
Over time, art has created democratic formation within people of all ages, because it is a form of communication that helps spread and reinforce the general knowledge about current trends in our society. The purpose is that the artwork will inspire a broad public to interact in the debate on our common fundamental rights.
The Art of Fundamental Rights, aims to raise awareness about our fundamental human rights through art, because they continue to be under attack in several countries. We are seeing these developments all over the world, including in Europe, where authoritarian regimes exercise power over minorities and vulnerable groups.