European Day of Foundations and Donors: #EuropeTogether #WeArePhilanthropy
The European Day of Foundations and Donors brings together public benefit foundations, trusts, donors, philanthropists, local communities and volunteers across Europe who give time and resources to supporting others. By showcasing philanthropy's contribution, the day aims to raise awareness about philanthropy and encourage more giving and civic action.
1st October is a moment to engage in a meaningful dialogue with the wider public. While we will be taking this opportunity to showcase philanthropy's vital contribution, the day also encourages us to ask critical questions. Are we doing enough? Is philanthropy trust- and community-based? How can philanthropy remain sustainable and provide short-term but also long-term support?
This year philanthropic giving in Europe has been largely defined by the community's unprecedented response to the pandemic and its wider implications, such as emergency healthcare, widening inequalities, the digital divide, the economic fallout, and shrinking civil society. Throughout this crisis, philanthropy has been at the forefront, together with civil society organisations, local communities and authorities, fighting the pandemic and its negative impact. At the core of the wide array of philanthropic activities has been the strong sense of European solidarity and collaboration across borders.
"In such a difficult time, the spirit of Europe, which means solidarity, cohesion, peace and sustainability, represent a lighthouse that leads us to a safe harbor. Foundations and the entire civil society can and must play a crucial role in supporting that spirit and contribute to improve the conditions of our communities, with particular attention to vulnerable people." Giorgio Righetti, General Manager, Acri – Association of Italian foundations of banking origin and saving banks.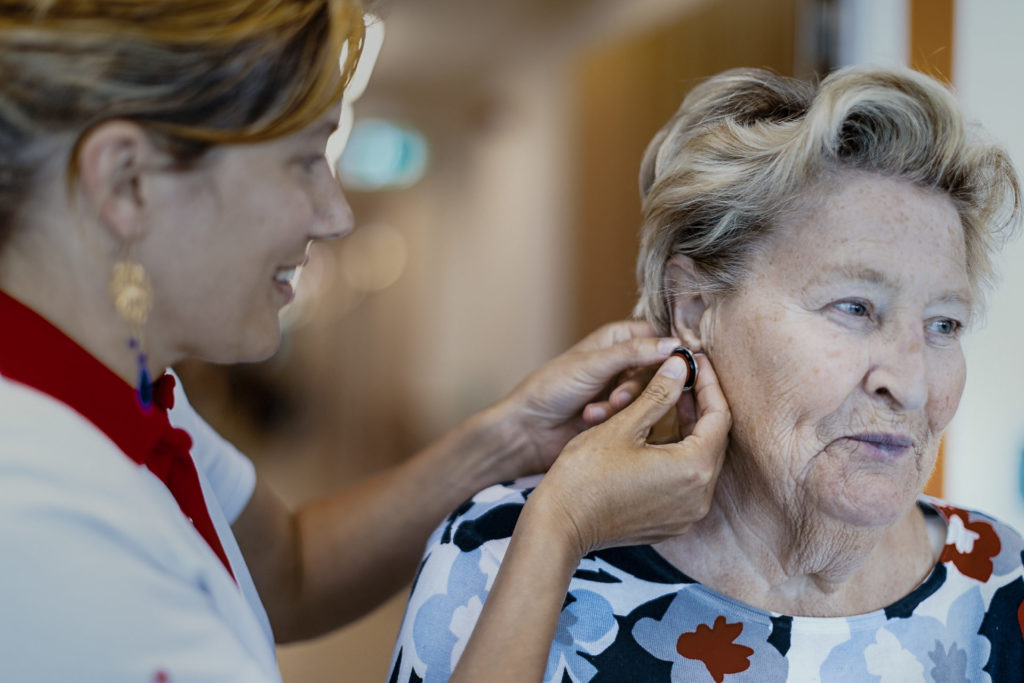 European cross-border solidarity and collaboration are at the core of DAFNE's #EuropeTogether and #WeArePhilanthropy campaign. European philanthropy is as diverse as European society. There are over 147,000 foundations in Europe today that provide annually € 60 bn to organisations and projects. Foundations and donors work with local communities to rebuild trust, provide access to art by maintaining museums and exhibitions, support homeless people and help them find their own voice and their place in society, provide scholarships to young people, engage in challenges that are neither trendy nor popular.
"I often say that crises expose the best and the worst of the human spirit. There is evil and suffering, but there is also a determination to survive and a desire to help. Many people are involved in that effort today, from local communities to private businesses to philanthropy. And as the scale, frequency and severity of crises increase around the world, that solidarity is going to become ever more important." Heba Aly, Director, The New Humanitarian
Every day in the month of September leading up to this day, DAFNE is sharing a different photo-story from the FOCUS: Philanthropy contest, showcasing the human face of philanthropy. With the participation of Heba Aly, Director at the New Humanitarian, we will announce the winners of the European photo story contest at the 1 October event. We will celebrate unique stories of solidarity connected to key European policy areas such as climate, social Europe, research, and international cooperation. We invite you to join us by sharing your own stories, pictures, videos, quotes, as well as organising workshops, conferences, fundraisers, reports, or your own social media campaigns.
"At the Thomson Reuters Foundation, we believe photojournalism has the power to bring untold and overlooked stories to the world's attention. As Europe grapples with the COVID-19 crisis, the philanthropic community is responding in new and innovative ways to support vulnerable communities across the continent. I am delighted to join the judging panel for FOCUS: Philanthropy, DAFNE's photo contest that aims to tell the visual stories of the people behind philanthropy and how they work for a better Europe." Belinda Goldsmith, Editor-in-Chief, Thomson Reuters Foundation, DAFNE's strategic partner.
On 1 October 2020, Foundations and national associations across Europe raise public awareness about philanthropy by releasing publications, organising conferences, happenings, debates and media campaigns at local, national and international levels.
Join the online conversation on social media using the hashtag #EuropeTogether and #WeArePhilanthropy and following @DafneHQ on Twitter and Instagram.
Events happening around Europe include:
Austria – Austrian Foundations Association
The Austrian Foundation Association is organising its big annual conference on 1 October, which will be a hybrid event. It is also releasing the "Achtung, Stiftung!" publication.
Belgium – DAFNE and EFC
DAFNE and EFC jointly organise a Philanthropy Debate "Single Market for Public Good – How can we unleash private resources for European solidarity", attended by European policy makers and foundation representatives. The winners of the European Focus: Philanthropy contest will be announced during the online event.
Croatia – Croatian Foundations Forum
The Croatian Foundations Forum 'For WellBeing' will be hosting activities during Croatian Philanthropy Week from September 27 to October 4, including events on October 1.They will also promote Croatian philanthropists on the day in a short video according to proposals they have received from the Forum's members.
Denmark – Knowledge Centre for Foundations
Knowledge Centre for Foundations is co-organising a conference for corporate philanthropic foundations taking place online on 1 October. Besides, there will be an interview in one of Denmark's largest newspapers, Politiken, with our precedency. The interview will also be published on 1 October.
France – Centre des Fonds et Fondations
"Health, education, climate, foundations take up today's challenges" is the title of the debate organised by the French Centre des Fonds et Fondations on 1 October. The guest of honour is Jean-Michel Blanquer, Minister of National Education, Youth and Sports. More information here.
Germany – Association of German Foundations
Foundations from across Germany are invited to Foundation Day. There will be a separate "Foundation Day Radio Show", in which various foundations will broadcast a podcast every hour. In addition, the House of Braunschweigische Stiftungen organizes a foundation speed dating, the Future Laboratory East hosts a digital exchange between East German initiatives and foundations and the Paria Foundation offers a creative workshop. The Federal Association of German Foundations is also represented with several events on the day of action.
Italy – ACRI
ACRI is organising "RisuonaItalia. Tante piazza una sola comunità" (lit. Italy resounds. Many squares, only one community). The event consists of a simultaneous concert played in 50 Italian cities at 11 am on the 1st of October. The youth orchestras will start their events by playing the "Ode to Joy" to encourage their community to re-start in the spirit of solidarity after such a difficult time.
Italy – Assifero
Assifero is in contact with its members about the campaign and 1 October events, and is promoting ACRI's RisuonaItalia initiative. It is also developing a special edition of the newsletter that will be solely focused on the 1st of October.
Liechtenstein – Association of Liechtenstein Charitable Foundations and Trusts
Organising the 4th Project Platform, whereby foundations will pitch social, cultural and environmental projects in order to find further financial partners. The Project Platform aims at strengthening the exchange in the philanthropy sector and provides insights into the multifaceted work of public-benefit foundations. More information on www.projektplattform.li (in German)
Romania – ARC
ARC hosts an online debate with two professionals from the NGO sector to discuss a certain topic, and answer questions from their followers. For 1st of October the theme will be the impact of foundations and donors in changing our society.
Russia – Russian Donors Forum
Russian Donors Forum will be announcing shortlisted winners of FOCUS: Philanthropy project with communications content and potentially coverage by Russian media agencies.
Spain – Spanish Association of Foundations
AEF will be sharing the event and the campaign, as well as emailing communications professionals and community managers from important Spanish foundations.On the day it has invited Spanish foundations to tweet photo-stories about alleviating the effect of COVID at noon, using the hashtags #October1Europe, #EuropeTogether, #WeArePhilanthropy.
Switzerland – SwissFoundations
SwissFoundations will be hosting its General Assembly in the morning, and the annual Stiftungsgespräch in the afternoon. This year's motto is "Foundation for Future". There will be a discussion in German which will be live-streamed. Afterwards there are four different workshops (2 in German, 1 in English, 1 in French). The audiofiles will later be published via communication channels as podcasts. Please find the detailed programme and speakers here.