European Day of Foundations and Donors 2022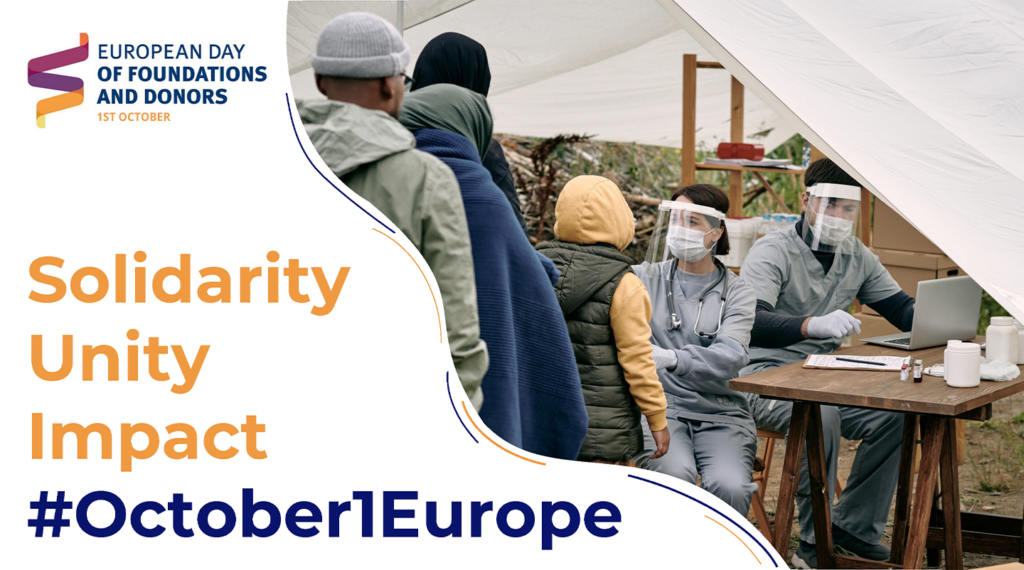 This year's campaign theme – Solidarity, Unity, Impact – aims to shine a light on the power of solidarity and unity within our sector and its potential to tackle the many challenges facing Europe and the world.
Find out how to participate below
The 2022 campaign is part of a wider movement which we launched earlier this year – #WhenWeUnite – to collect evidence-based hope, not that things will be better one day but that, in ways often small and sometimes larger, philanthropy is already making things better today. The #WhenWeUnite campaign is ongoing – and will run throughout the year, providing those within the philanthropic sector an opportunity to highlight their work, their values and their impact.
Activities taking place across Europe
Austria – Verband für gemeinnütziges Stiften
The 5th Annual Conference on the Day of Foundations will be dedicated to the topic 'Philanthropy & the Sustainable Development Goals: Working together for a sustainable future'.
Croatia – Croatian Forum of Foundations "ZaDobro.BIT!"
The Croatian Forum of Foundations "ZaDobro.BIT!" will organise the Croatian Philanthropy Week 2022 from 21 September to 1 October to mark the day.
France – Centre Français des Fonds et Fondations
The Centre Français des Fonds et Fondations will mark the day with an all day event seeking to explore 'Amplifying private initiative in the service of the general interest'
Germany – Bundesverband Deutscher Stiftungen
The Bundesverband Deutscher Stiftungen will host the 'Deutscher Stiftungstag 2022' on 28-30 September in addition to 'Tag der Stiftungen' on 1 October.
Italy – Assifero
Assifero will host the 5th National Conference of Community Foundations from 29-30 September in Sicily and end the conference celebrating 1 October at Farm Cultural Park in Favara.
Liechtenstein – Vereinigung liechtensteinischer gemeinnütziger Stiftungen und Trusts
On 22 September, VLGST organised the 6th Philanthropy-Platform, a public event aiming at presenting philanthropy as a dynamic force for innovation that advances the common good and helps build vibrant communities.
Spain – Asociación Española de Fundaciones
Members of the Asociación Española de Fundaciones will celebrate the day by sharing their work on social media with the #October1Europe to showcase the widespread work of philanthropy. AEF and Philea member, Fundación ONCE will also highlight the day on its lottery ticket for the week.
How to participate
There are many ways to engage around and celebrate the European Day of Foundations and Donors:
By holding events: Philanthropic organisations across Europe hold events on or around 1 October. Philea maintains a running list of all these activities from across Europe and spreads the word online and on the dedicated hub on our website. Let us know if you are planning something!
By engaging in social media activity: Organisations use social media to raise awareness about the day and, most importantly, highlight the incredible diversity and value of the work that our sector does. All you have to do is share your ideas, events, projects or thoughts on your work or the value of philanthropy using the #October1Europe. If you have space in your social media posts, you might want to consider adding the #WhenWeUnite hashtag too.