Be Philanthropy 2023 identifies trends, opportunities and challenges for philanthropy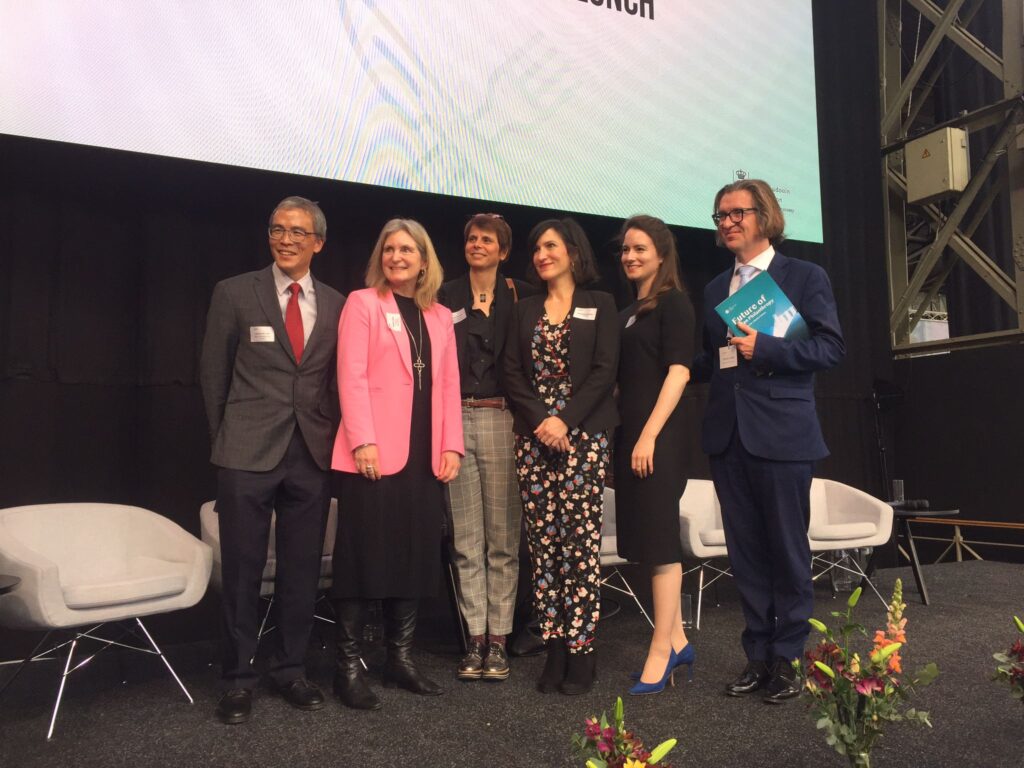 "Be Philanthropy 2023", organised by the King Baudouin Foundation, highlighted trends, opportunities and challenges in Belgian and European philanthropy, welcoming more than 1,100 representatives of the philanthropic ecosystem. Her Majesty the Queen of Belgium Mathilde opened the convening in her capacity as honorary president of the King Baudouin Foundation, highlighting the inherent human nature of aspiring to solidarity and sharing, which has been further highlighted in the recent years where we have been confronted with our collective fragility. The opening panel also saw contributions from Vincent van Peteghem, the Deputy Prime Minister and Minister of Finance of Belgium, who referred to the importance of a healthy civil society in democracies.
Philea CEO Delphine Moralis joined a panel reflecting on the evolving role of philanthropy. She explained that, despite the diversity of the sector, its common thread is benefit for the public good. The sector is exploring new ways to work in collaboration with public actors, and listening more to grantees, with several foundations testing out more participatory approaches. She was joined by the European Commission's Director-General of DG IMCO, Kerstin Jorna, as well as King Baudouin Foundation's Head of Philanthropy and Philea Legal Affairs Committee Co-Chair Ludwig Forrest, and representatives from the Open Society Justice Initiative and the Asia Philanthropy Circle. Kerstin Jorna highlighted the philanthropy sector as a key partner to transform our economy into a more social economy. She also referred to the Social Economy Action Plan which aims to enable social economy actors, including philanthropy and foundations, and confirmed that "there is a new legislative proposal to create a single market for philanthropy".
In a parallel session, participants had the opportunity to explore how public-private partnerships can generate systemic change complementary to public initiatives. The panel was composed of representatives from both the philanthropic and public sectors, notably Madeleine Clarke from the Genio Trust, Filipe Almeida from Portugal Social Innovation, Belgian State Secretary for Economic Recovery Thomas Dermine, Ruth Reichstein from the European Commission New European Bauhaus team, and Bruno Vanobbergen from the Belgian Agency for Growing up. The speakers highlighted the catalysing and convening roles philanthropy plays, leaving space for public actors to scale up innovations and ensure sustainability of projects.
In the afternoon, Philea's Head of Policy Hanna Surmatz joined representatives from the Belgian Federation of Philanthropic Foundations Pascale van Durme, Common Goal's Thomas Preiss, European Commission Head of Unit DG EMPL Brigitte Fellahi-Brognaux and Asia Philanthropy Circle's Laurence Lien in a conversation with Transnational Giving Europe's Anne-Laure Paquot to discuss the importance of the regulatory environment for philanthropic work. The panel covered a broad range of issues, comparing legal and fiscal environments for public-benefit foundations across Belgium, Europe, Asia and globally. Zooming in on Europe, the Social Economy Action Plan was highlighted as an opportunity to enhance the operating space for philanthropy across European countries, and to serve as an example globally.
Throughout the day, panellists and participants were eager to discuss capital and philanthropic investment as an important element of the diverse toolbox of philanthropy. These conversations culminated in a session joined by Sir Ronald Cohen from the Global Steering Group for Impact Investment, Janka Petocz from the European Commission's DG ECFIN, Pascal Vinarnic of the Demeter Foundation, Impact Finance Belgium's Steven Serneels and Carole Maman of the Belgian Investment Company for Developing Countries. The InvestEU social window was in this context raised as a tool for market building, and the role of philanthropy as conveners was once again highlighted to move towards more mission-related investments.
The event was closed by King Baudouin Foundation's CEO Brieuc van Damme who offered words of inspiration reflecting on the possibilities that open up through community and collaboration.
You can watch the recordings of the sessions and listen to the composition by Dirk Brossé on King Baudouin Foundations' YouTube channel.