Richard Brogle appointed new Managing Director of Swiss Foundations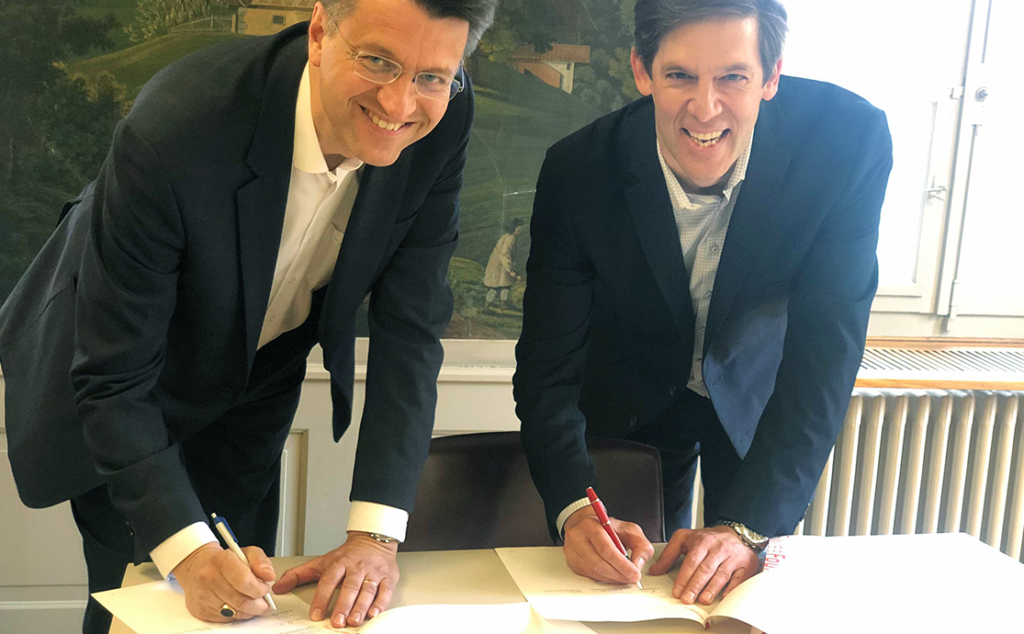 ZURICH/GENEVA, 26 April 2021. SwissFoundations, the association of Swiss grant-making foundations, warmly welcomes Richard Brogle as its new Managing Director. In his many years as CEO of an internationally active grant-making foundation, Richard Brogle is very familiar with both the Swiss non-profit sector and the association. The Board and the entire team of SwissFoundations are convinced that, in Richard Brogle, they have found a very well-connected, experienced and committed Managing Director. He was selected by the Board from over 120 applicants.
Richard Brogle (49) is an engineer, lawyer and holds a doctorate in chemistry (Dr. sc. tech. ETH). To date, his career has been particularly shaped by his experience in international development cooperation. He has participated in many successful humanitarian missions on behalf of the Swiss Humanitarian Aid Unit (SHA) and has been a member of the Advisory Commission on International Cooperation, whose members are appointed by the Federal Council, since 2020. He speaks four languages fluently and lives with his young family near Zurich where he is also involved in the volunteer fire brigade.
Richard Brogle will take up his post on 1 June 2021, during the SwissFoundations General Assembly.
Until Richard Brogle takes up his post, the two SwissFoundations offices in Geneva and Zurich will be managed on an interim basis by Aline Freiburghaus, Head of French-speaking Switzerland, Katharina Guggi, Communications & Digital Strategy, and Montserrat Bellprat, Members & Events.
Founded in 2001, SwissFoundations is the largest network of charitable foundations in Switzerland. The members and associated partners affiliated with SwissFoundations invest over CHF 1 billion annually in charitable projects and initiatives. SwissFoundations thus represents more than one-third of all estimated foundation grant-making in Switzerland.
Find here the original press release in French and German.
For further information:
Dr Lukas von Orelli, SwissFoundations President
+41 44 224 30 15, vonorelli@veluxstiftung.ch