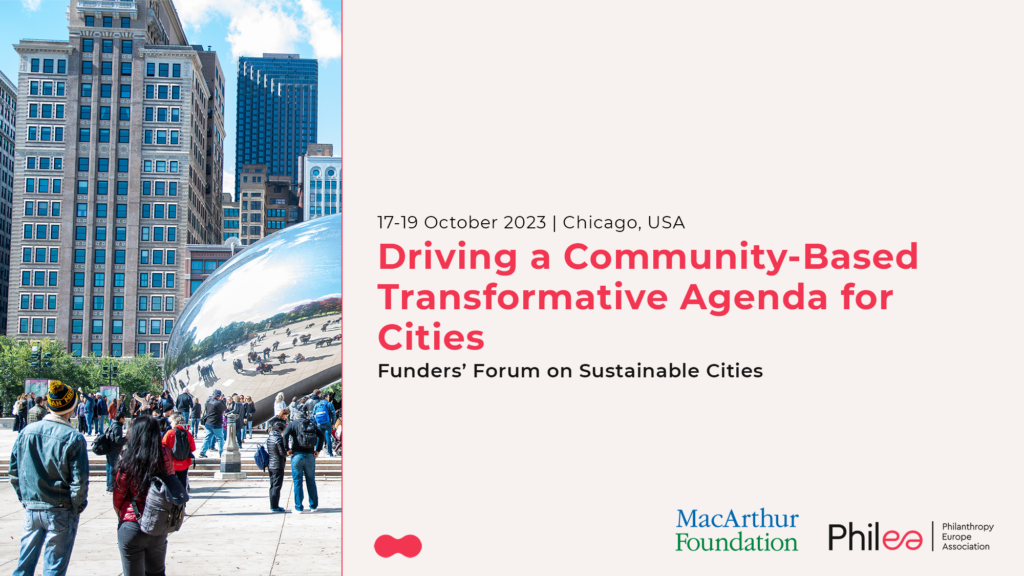 The COVID-19 pandemic and other crises have posed huge challenges to cities, yet there is broad consensus that urbanisation remains a powerful twenty-first century mega-trend. "Local" remains the place where bottom-up transformation takes place towards the ambitious goals set for 2050, especially if we keep in mind that by that date, nearly 70% of the world's population is projected to be living in urban areas (United Nations) it is therefore no surprise that increased philanthropic attention has been given to urban transformation.
Yet "local" isn't the same for all: cities are facing increasingly complex threats such as inflation and unemployment, recession, pandemic recovery, decline in government services linked to mounting public debts, supply chain disruptions, and a global food and energy crisis. These contemporary challenges undermine citizens' ability to participate and engage in community-driven resilience, thus questioning the possibility of a grassroots approach to transformation.
The fourth edition of the Funders' Forum on Sustainable Cities is thought as a donors-only learning tour targeting European and American foundations that share interests on thematic areas such as arts and culture, community economic development, climate justice, and community safety, as well as an overarching concern with diversity and inclusion.
The city of Chicago is a topical location for these exchanges. Famous for its architecture, a strong civic culture, and a thriving cultural scene, Chicago nonetheless faces a history of racial segregation and discriminatory policies that create inequality for its residents. Portions of the city were hit hard by the 2008 mortgage crisis and subsequent "Great Recession" in the United States.